BEIJING — On Monday, President Barack Obama told world leaders gathered in Beijing that America was loosening visa restrictions for Chinese visitors. Yet for people who call the Chinese capital home, the Asia-Pacific Economic Cooperation meeting has manifested itself in a series of lifestyle limits and outright bans. Many of the restrictions orbit around the all-important goal of ensuring blue skies over Beijing, though the war on air pollution has claimed some bizarre victims.
Below are some of the activities that have been banned or restricted during the APEC meeting in Beijing:
1. Marriage: Offices issuing government marriage certificates have been closed as part of efforts to reduce commuter traffic. Then again, even if a couple held a legal wedding, they couldn't follow through with the tradition of setting off …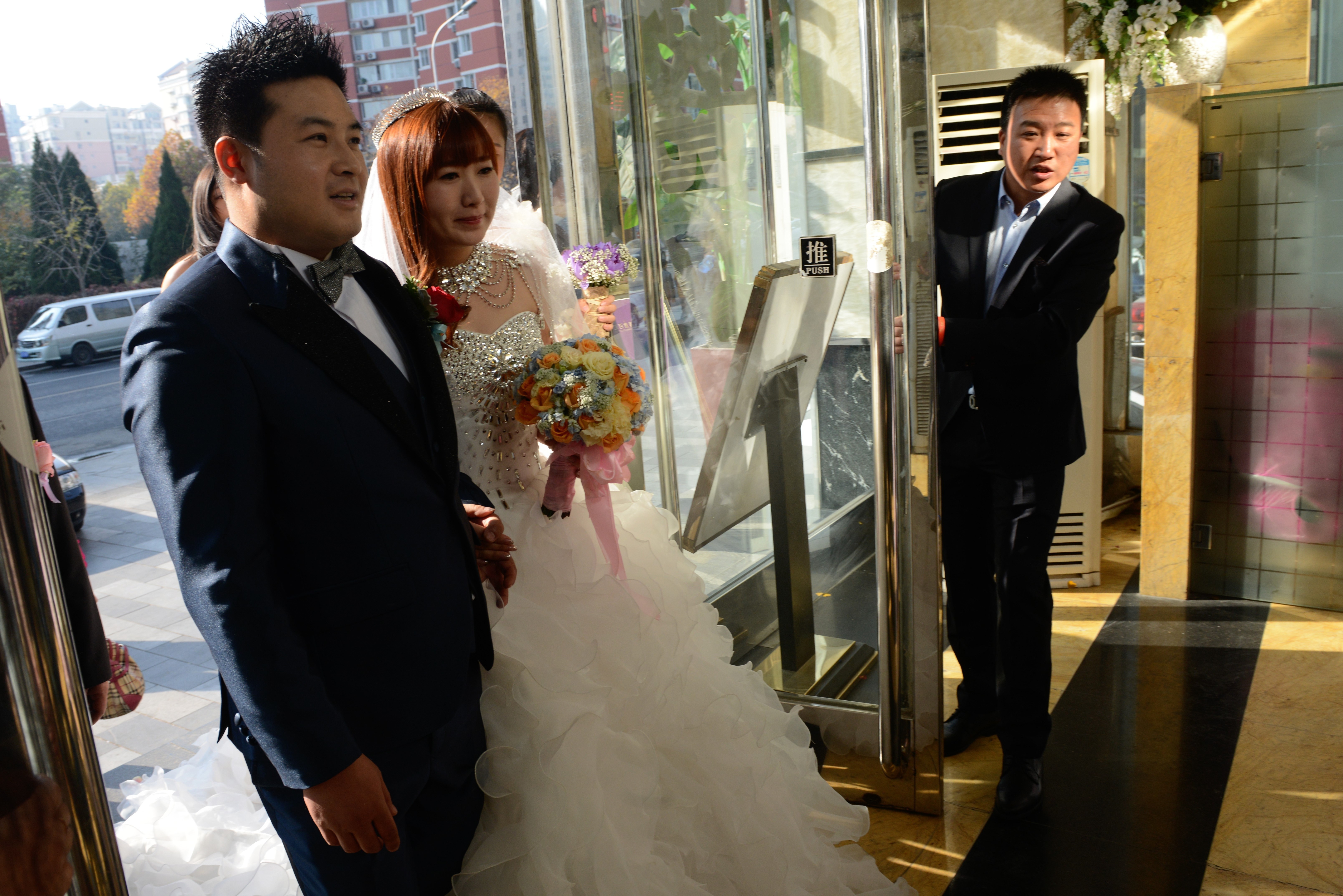 (Photo: Goh Chai Hin/AFP/Getty Images)
2. Firecrackers: The culprit behind much celebratory cacophony in China, fireworks are set off at weddings and opening ceremonies on a daily basis. But this week's ban on pyrotechnics has done away with the noise, smoke and potential fear that one's presidential motorcade is coming under heavy artillery fire. Speaking of cars, on any given day this week you have only a 50 percent chance of …
3. Driving: Beijing already reduces vehicular traffic through strict license plate limitations, but during APEC the city has taken another huge step: banning half of all private cars from the roads on any given day, based on whether a license plate ends in an odd or even number. Then again, this week many Beijing residents don't have to go to …
4. Work: That's because most individuals in government-related jobs and many in the private sector have been given a mandatory holiday. It's one that many parents would probably enjoy more if their children were still in …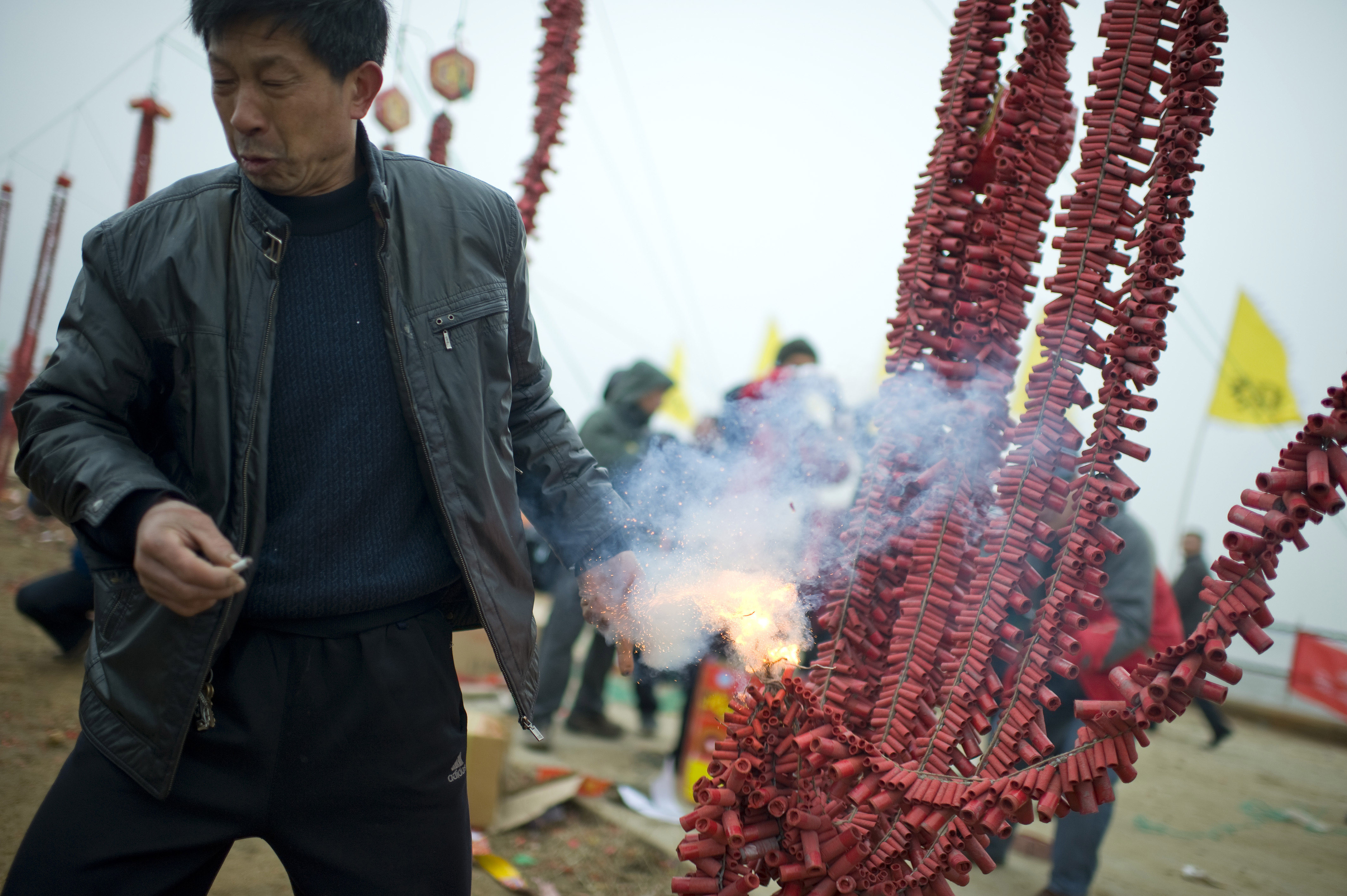 (Photo: Goh Chai Hin/AFP/Getty Images)
5. School: Typically burdened by homework late into the night, Beijing children have been given a week's respite from grueling class schedules. It would be a good time to squeeze in a check-up if only you could get an appointment at …
6. Hospitals: Several public health institutions have been shut down except for emergencies or are operating on much reduced hours. At least injuries are less likely due to the ban on …
7. Burning Things: Smoke from sources large and small has come under suspicion, and the government dragnet has extended to everything from coal fuel in cement factories to deceased relatives' clothes at funerals, a Chinese tradition. Even humble barbecue stands has been asked to shutter their business in the name of blue skies.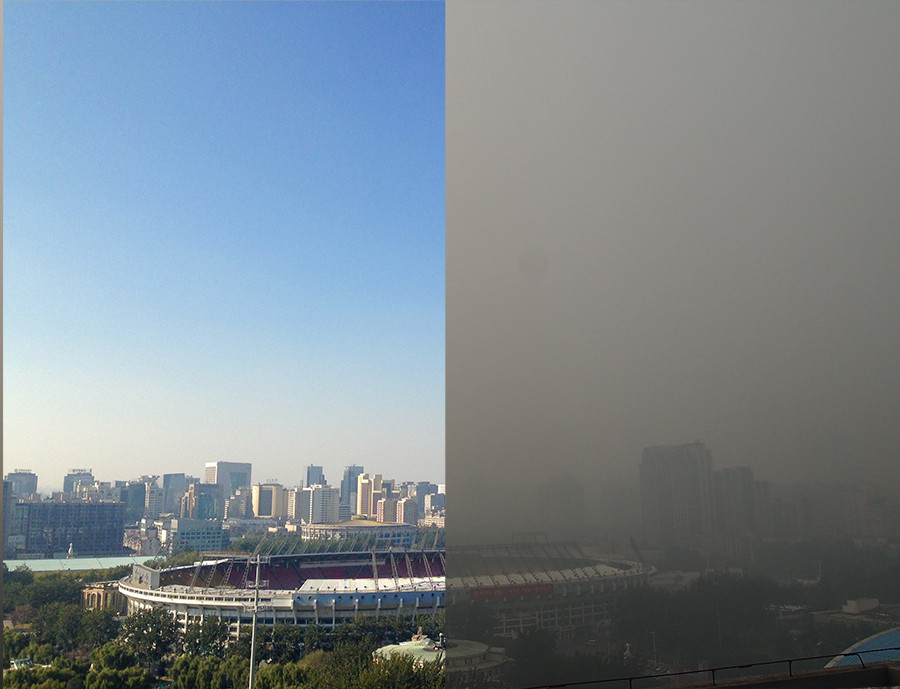 Beijing's Workers Stadium as seen under APEC's blue skies this past weekend and during heavy October pollution. (Photos: Matt Sheehan/The WorldPost; Jeffrey Kesler)