As Muslims around the world celebrated Eid al Adha on Monday by praying, visiting loved ones and helping the less fortunate, Syria's Bashar Assad marked the holiday in a place infamous for starvation and suffering inflicted by his own military.
The Syrian leader ― slammed as a ruthless dictator by many Syrians and hailed as a hero by those still loyal to him ― was pictured praying in a mosque in the Damascus suburb of Daraya. Photos posted on social media also showed Assad and his delegation walking through streets of crumbling, deserted-looking buildings.
Daraya is known for enduring a nearly four-year government-enforced siege in which residents struggled to survive both barrel bomb attacks and a more archaic form of warfare ― starvation. Dozens have reportedly died of hunger. Others have been forced to eat grass in a desperate fight for survival.
Syrian government forces bombarded and blockaded Daraya, an early symbol of revolt against Assad's government, from November 2012 up until late August 2016, when the regime forced out hundreds of insurgents and thousands of civilians as part of an evacuation deal.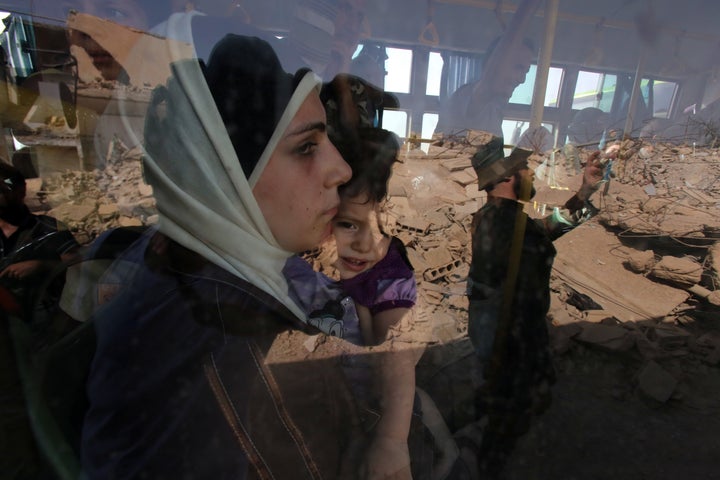 It was a major victory for Assad and his forces, who saw Daraya's continued rebellion as a significant threat to the regime's stronghold in Damascus. Central Damascus is several miles away from Daraya. 
The country's civil war has raged for more than five years, leaving at least 400,000 Syrians dead, according to the United Nations' special envoy for Syria, Staffan de Mistura. An estimated half the country's prewar population has been killed or displaced.
Despite a U.S. and Russian-brokered ceasefire set to start at sundown on Monday, Assad said that his military would not be backing down. "The Syrian state is determined to recover every area from the terrorists," he said in a statement broadcast by Syrian state television. "The armed forces are continuing their work, relentlessly and without hesitation, regardless of internal or external circumstances."
Assad's message was clear: He'd won back Daraya and would stop at nothing to gain control of the rest of the country. What was not clear is how the controversial ceasefire announced on Saturday would fit into his plan.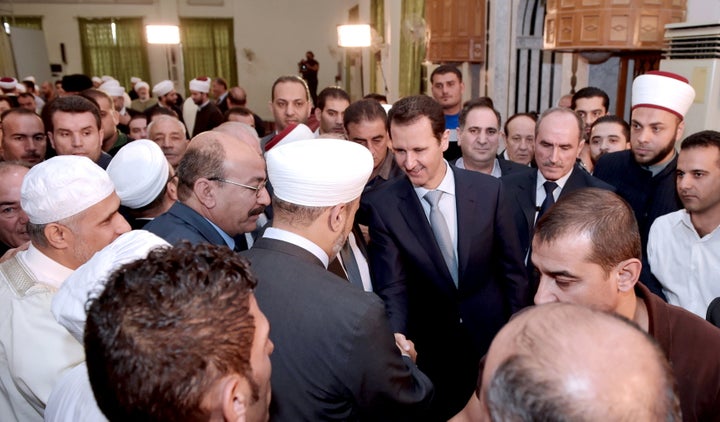 The Syrian government has said it approves of the ceasefire plan, Syrian state media reported, but rebel groups have expressed concerns that there is no concrete monitoring mechanism or established punishment for violations.
If the plan holds for seven days and unrestricted aid is able to reach people in need, the United States and Russia plan to team up for a strike on the self-described Islamic State and other targets from a "joint implementation center." Both Russia and Syria have have been denounced for targeting civilians under the guise of attacking extremists.
The U.S. has also been accused of killing Syrian civilians in airstrikes, though U.S. Central Command maintains it takes serious precautions to avoid noncombatant casualties.  
In February, major warring parties agreed to halt hostilities as part of a similar U.S.-Russia brokered ceasefire. The relative peace lasted a few weeks, bringing much-needed relief to some Syrians living in constant fear of attacks. In the end, the ceasefire fell apart and violence took hold again. 
U.S. Secretary of State John Kerry, who negotiated the deal with Russian Foreign Minister Sergey Lavrov, said that he believes the ceasefire "has the capability of sticking, but it's dependent on people's choices."