ISTANBUL — Turkish leaders on Monday announced a series of landmark moves meant to normalize ties with Russia and Israel after years of tumultuous relations with the two leading world powers.
Strengthened relations — a result of a deal with Israel and a letter to the Russian president calling for restored ties — could lead to a boosted economy and tourism sector in Turkey, lucrative Mediterranean gas prospects for Israel and greater security cooperation at a crucial time in the region.
"Turkey needs more allies, or at least no more enemies, against the backdrop of a regional situation that is most likely to continue to generate insecurity and instability in the foreseeable future," said Sinan Ulgen, director of the Istanbul-based think tank EDAM and visiting scholar at Carnegie Europe in Brussels.
Turkish President Recep Tayyip Erdogan has come under fire, particularly in recent months, for what critics say is increasing authoritarianism.
"But there are also economic expectations," Ulgen said. "With Israel, it is mostly about leveraging the offshore gas resources. With Russia, the aim is to stop the anti-Turkey economic campaign that has affected both Turkish exports and Turkish tourism."
In the first of two potentially groundbreaking announcements, Turkish Prime Minister Binali Yildirim said the country has reached a deal with Israel in an effort to repair ties after six years.
"Relations with Israel have normalized," he said Monday morning at a press conference in Ankara. "Long negotiations have taken place."
Relations turned sour in 2010, after Israeli forces killed nine Turkish activists aboard a "freedom flotilla" called the Mavi Marmara, which was headed to the Gaza Strip in hopes of delivering aid to to impoverished Palestinian civilians. A 10th activist later died from wounds inflicted in the raid when the flotilla crew ignored Israeli warnings and broke the naval blockade of Gaza.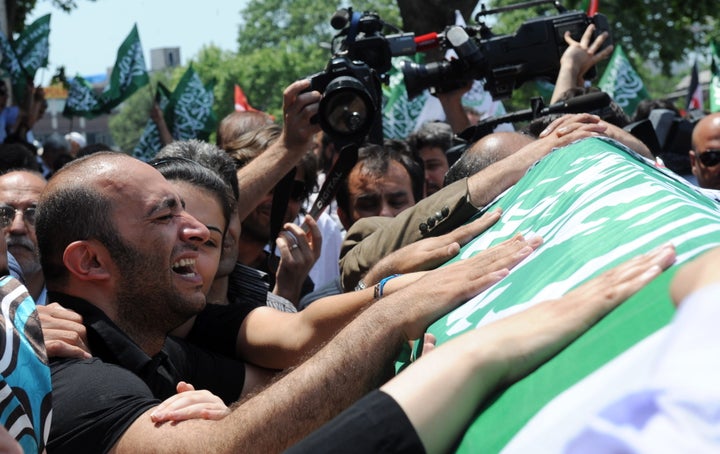 Israel said it had acted fairly when Turkish citizens attacked Israeli troops aboard the vessel. But Erdogan, who was at the time prime minister, slammed the Israeli raid as "inhumane state terrorism."
Turkey plans to send 10,000 tons of food and clothing to Gaza on Friday, a senior Turkish official said, just in time for Eid, a Muslim religious holiday marking the end of Ramadan. Future aid supplies will be shipped directly from Turkey to Gaza. Turkey says it plans to help rebuild electrical lines and provide food, drinking water, housing and medical care. Israel is set to spend $20 million on a "humanitarian fund" for the families of Turkish activists killed on the Mavi Marmara. Ambassadors to both Turkey and Israel are expected to be appointed in the coming weeks.
The two countries had previously been key economic and security partners before the fatal Gaza incident, and have reportedly been in talks leading up to the deal over a potential natural gas pipeline linking the two countries.
They had also enjoyed high levels of tourism flowing between the two countries, as flights between Istanbul and Tel Aviv are short and relatively cheap. The tourism sector in Turkey had already been struggling following a series of deadly terrorist attacks targeting both tourists and security forces, and the loss of Russian visitors left the country reeling. 
The deal with Israel comes at a time when both countries fear the rise of the so-called Islamic State — whose hardline militants have repeatedly launched attacks on Turkish soil — and are investing military power in defeating the extremist group.
This will also likely be a PR boost for Turkey after months of strained ties with allies like the U.S. and Germany, as well as what critics say is suppressed freedoms in the country.
"The aim is to strengthen the perception that Turkey is adamant about a recalibration of its foreign policy overcoming the damage that its past more assertive and more ideological foreign policy entrepreneurship had caused," Ulgen said.
Turkey also courted the favor of Russia on Monday, announcing its intention to restore relations with the major international player.
Erdogan offered condolences to Russia and the family of a downed Russian fighter pilot killed by Turkey, presidential spokesman Ibrahim Kalin said Monday.
The incident in November all but severed ties between the two countries, with Turkey recalling its Russian ambassador in late January. Turkish officials maintained that the fighter jet violated Turkish airspace, whereas furious Russian officials brushed off the claim as "unsubstantiated propaganda."
"May they excuse us," Erdogan wrote in an official letter to Russian President Vladimir Putin, although Russian press characterized the exchange as a full-fledged apology.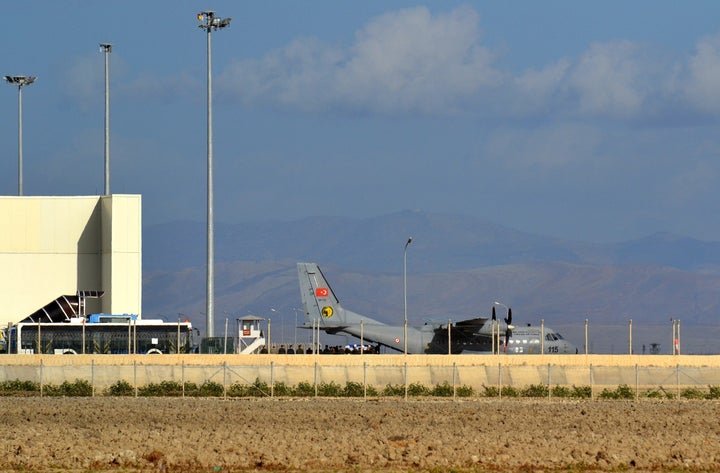 The Turkish pilot who allegedly shot down the jet faces reopened charges, according to a senior Turkish official.
Erdogan also called on Putin to restore "traditional friendly relations," Kalin said.
"We are pleased to announce that Turkey and Russia have agreed to take necessary steps without delay to improve bilateral relations," he added.
But it remains to be seen how close Turkey will become with both countries.
Turkey, long a supporter of Palestinian statehood, could have a ways to go before relations with Israel are back at their pre-2010 levels.
"The Israelis have to be convinced that Turkish attitudes will change before trust can be established," said Henri Barkey, director of the Middle East Program at the Woodrow Wilson International Center for Scholars.
"Even if the Israeli action was truly idiotic (Mavi Marmara, that is), they never vilified or went after Turkey, whereas opponents were routinely accused of being Israeli stooges," he said.
Meanwhile, Russia is a staunch financial and military supporter of the Syrian regime, of which Turkey remains a fierce opponent.
Some 2.7 million Syrians have fled to Turkey since the start of the conflict, many fleeing Russian-backed bombing sprees in areas heavily populated with Syrian civilians.