ISTANBUL — In the wake of yet another deadly terror attack in Ankara, this time killing at least 37 people, some Turks have cast suspicions on a U.S. embassy warning issued just two days before the devastating car bombing.
Turkish security officials say Sunday night's terror attack, the third bombing in the country's capital since October, was the work of two fighters from the outlawed Kurdistan Workers' Party, known as the PKK, although no group has yet to claim responsibility.
The embassy's message Friday warned Americans to stay away from Ankara's city center due to a "potential terrorist plot to attack Turkish government buildings and housing located in the Bahcelievler area of Ankara."
The warning was eerily on point, with a massive explosion detonating at a transport hub several hundred yards from Prime Minister Ahmet Davutoglu's office, killing dozens of innocent bystanders.
The embassy's pre-emptive message now serves as fodder for both U.S. conspiracy theories as well as finger pointing at the Turkish government, which some have deemed ineffective for failing to stop the attack. The U.S. embassy even went so far as publishing an explanation to counter "Turkish media speculation" as to how and why it issued the terror warning. But that didn't quell all suspicions.
"I don't know how much the USA's prediction of the attack was influenced by close ties to PYD or its intelligence information," wrote one columnist in the pro-government Turkish newspaper Yeni Safak, speculating that the United States could be in cahoots with Syrian Kurdish militants, seen as terrorists by Ankara, who could have provided them with intel on upcoming attacks.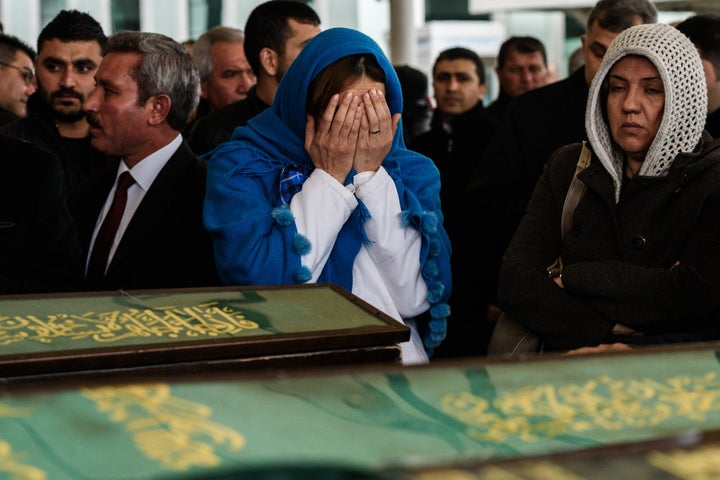 There's a climate of fear in Turkey as Ankara battles both the self-described Islamic State and Kurdish militants while over 2.7 million Syrian refugees seek shelter here from their own conflict back home.
Some Turks on social media echoed similar sentiments, lambasting the U.S. ties with the PYD, the Syrian offshoot of the Turkey-focused PKK. Turkey says the two groups are one and the same.
The United States, however, differs between the two, maintaining a crucial relationship with the Syrian Kurds battling Islamic State extremists, but still listing the PKK as a terrorist organization. The militant group has battled Ankara for over three decades for greater Kurdish freedoms, often targeting security personnel.
Turkey's warplanes pounded Kurdish militant camps in northern Iraq on Monday, only bolstering some Turks' fears that the government line on the attack is purely for political gain rather than hard truth.
Violence has surged in the Turkish southeast, where hundreds of people have been killed since a truce fell apart last summer. Some Kurdish towns look more like war-battered Syria than Turkey, as security forces battle Kurdish militants and impose curfews on Kurdish populations.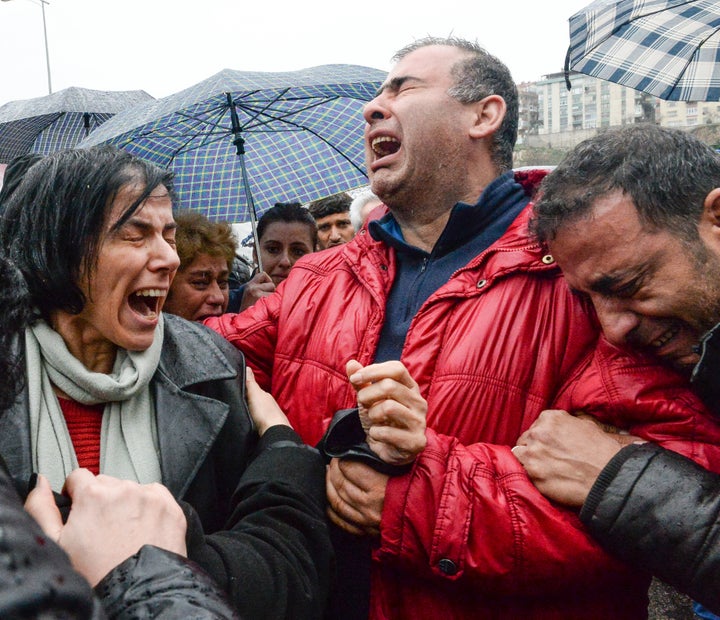 While some Turks saw the U.S. terror warning as evidence of possible American wrongdoing, others have expressed fury that the Americans knew about the terror threat well in advance, yet Turkish intelligence failed to stop the attack.
"US embassy warned its citizens before Ankara explosion," read one Cumhuriyet headline. "State didn't feel the need to warn the people."
Turks expressed their anger by using the largely anti-government hashtag #YerinDibineBatsın, which roughly translates to "go to hell."
An Ankara court blocked Facebook and Twitter hours after the attack, limiting many Turks' ability to access information and make sure friends and loved ones were OK.
Turkish President Recep Tayyip Erdogan has vowed to bring "terror to its heel."
But some critics say the government is turning a blind eye to terror, or ineffectively handling the increasingly dire security situation.
"Hundreds of our people have lost their lives because of terror," said Kemal Kilicdaroglu, the head of Turkey's main opposition party, CHP, who noted that Ankara still doesn't have a police chief after the last one was fired in October following a deadly twin bombing blamed on ISIS. "Who is responsible for this?"
CORRECTION: An earlier version of this story misidentified Turkey's main opposition party. It is CHP, not HDP.