BEIJING — This week President Barack Obama will host one of the other serious contenders for most powerful person on Earth: President Xi Jinping of China (pronounced "she jean-ping"). Just three years after taking the reins of power, Xi has already placed his stamp firmly on his country, his region and China's relationship with the rest of the world.
The United States and China have been butting heads for years over everything from cyberattacks to territorial disputes in the South China Sea. With Xi almost guaranteed another seven more years in power, Obama and his successor will both need to wrestle with China-U.S. relations in the age of Xi. Here's what you need to know about him.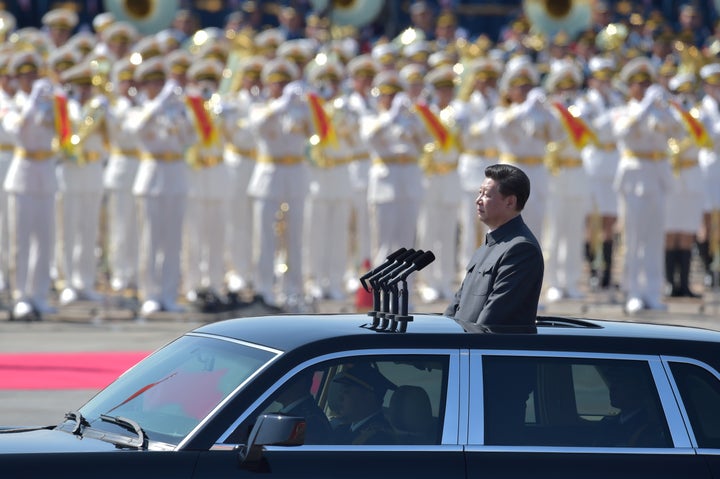 Strongman
Xi has quickly emerged as maybe the most powerful Chinese leader since Mao Zedong. China's previous leaders largely shunned the spotlight, portraying themselves as part of a group ruling by consensus. Xi has instead built a huge personal brand by employing strongman tactics at home and abroad.
In China, Xi has consolidated enormous personal power through a blistering crackdown on both corrupt officials and civil society activists. The prosecution of powerful officials (many who happen to be Xi's political rivals) and the detention of civil rights lawyers have shocked China-watchers in their audacity and depth. Some scholars argue that the twin crackdowns reveal Xi's vision for China's future: not a liberal, electoral democracy, but an efficient authoritarian state with a strong leader at the helm.
Abroad, Xi has asserted China's contentious territorial claims by building artificial islands in the South China Sea. Over the objection of the United States and its allies, China has managed to build airstrips and outposts in waters also claimed by the Philippines and Vietnam. Xi has also expanded Chinese influence in Southeast and Central Asia by founding new international organizations and pledging huge money for infrastructure investments abroad.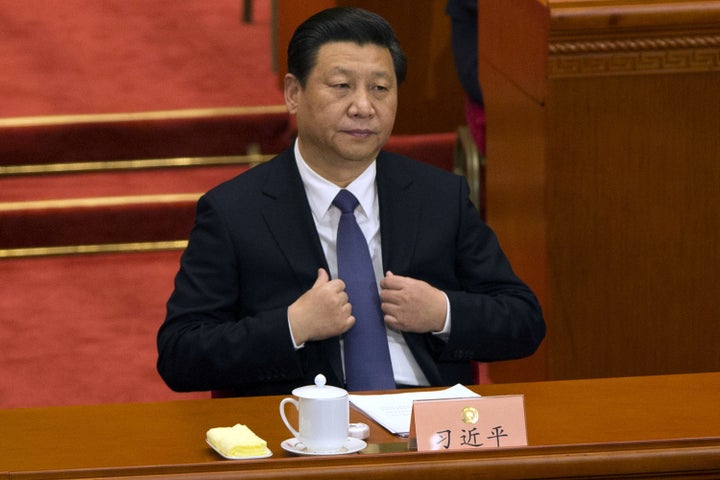 Reformer?
Those stances have built popularity and political capital that Xi may spend on broad-ranging economic and environmental reforms. In 2013 the Chinese leadership announced its intention to kick-start sputtering economic reforms, shrinking the role of the state by giving market forces a "decisive role" in the economy.
Those reforms are meant to power the Chinese economy through a tough transition: away from traditional sources of growth (cheap exports and heavy industry) and toward a new economy built on services, consumption and innovation.
That's a monumental task, and so far the record on reform is mixed. Early progress was made on thorny issues of restructuring local government debt and wrenching the Chinese economy away from high-polluting industries such as steel and cement.
Sudden drops in Chinese coal consumption also laid the groundwork for last fall's landmark climate change agreement with the U.S.
But this summer, the government fumbled on several fronts. When a politically expedient stock market bubble began to burst, the leadership pumped in money in a desperate attempt to keep the party going. That move and a sudden devaluation of the RMB fueled speculation that Xi may sacrifice deep reform in hopes of propping up short-term growth.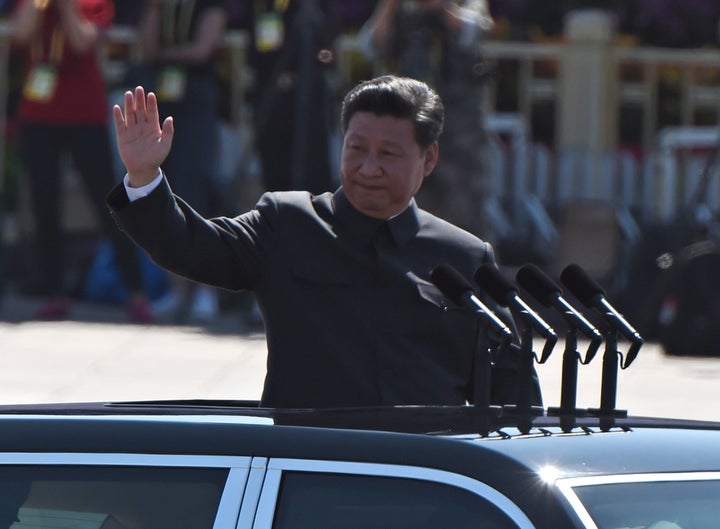 Revival
Xi has branded his administration with the trademark phrases "the Chinese dream" and "the great rejuvenation of the Chinese nation." That branding reinforces a narrative that the Chinese Communist Party has been preaching for decades: after a "century of humiliation" characterized by foreign invasion and domestic strife, China is finally returning to its rightful place of prominence in the world.
Xi is striving to take ownership of that revival narrative by pushing reforms at home and asserting Chinese preeminence in the Asia-Pacific. He has appealed to nationalism with an enormous military parade, and to hopes for clean governance by cracking down on lavish official expenditures and corrupt officials.
Taken together, Xi has attempted to build a public image as a strong leader devoted to the people. While there are few reliable gauges of public opinion, surveys and anecdotal evidence suggest Xi remains immensely popular at home.
Dangerous Road Ahead
But ahead lie enormous challenges for China as a whole and Xi in particular. Can he transform the Chinese economy without generating massive unemployment? Can he truly root out corruption while also quashing the sprouts of independent civil society? Can he crack down on official perks without provoking a mutiny within the Chinese Communist Party? Can China expand its influence abroad without driving other countries into the arms of the United States?
We won't know the full answer for years, but when two of the most powerful people in the world sit down next week, these are the questions and currents that will be driving the conversation.