This article is the first in a What's Working series that looks at innovative policy solutions pioneered by the Rural Education Action Program, an impact evaluation organization that brings together researchers from Stanford University and China to forge new solutions in rural poverty alleviation.
DANFENG COUNTY, China — The Shanghai stock market is in free fall, and pundits (and Donald Trump) are in a frenzy. Bubbles, booms and collapses are the bread and butter of China punditry — they get clicks and boost ratings.
But if you want a glimpse into China's economic future, tear yourself away from the stock tickers and take a look at Heigouhe ("Black Ditch River") Village. It's here in this forgotten corner of central China that a team of researchers from Stanford University and several Chinese institutions are untangling one of the country's greatest long-term economic challenges: tens of millions of rural kids growing up cognitively stunted, lacking the mental dexterity to learn or find work in the new China. 
Here in a courtyard used for threshing wheat, 53-year-old Liu Qiaoyun receives weekly lessons about the kinds of games and songs that will best stimulate the brain of her 3-year-old granddaughter, Peng Zhuohan. That's a remarkable level of attention in a sleepy village known for its juicy peaches. But what's even more surprising is who's giving the class: government bureaucrats charged with enforcing China's notorious one-child policy.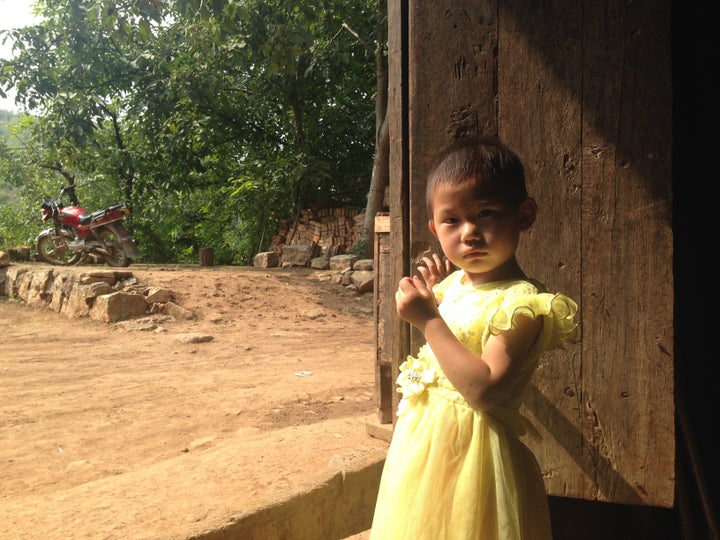 Using real-world experiments, rigorous statistical analysis and nursery rhymes, a trans-Pacific research team — called the Rural Education Action Program — is teaching parents and grandparents how to stimulate toddlers' brains. During a recent pilot program, REAP teamed up with family planning officials to make weekly visits to rural households. There, they would bring toys and lesson plans for the week, teaching caretakers the games and leaving toys with the families.
"Cut the celery, cut the celery! Sprinkle the salt, sprinkle the salt!"
Liu chants in unison with her grandchild. They both mime a chopping motion and spice their invisible dish as the toddler giggles. It sounds like a silly kids' game, but silly kids' games provide exactly the kind of mental exercise that experts say will help Peng graduate from high school.
Research has shown that the first 1,000 days of a child's life (defined to include time in the mother's womb) comprise the single most crucial period for forging neural networks. Children deprived of proper nutrition and mental stimulation before their second birthday are more likely to grow up with a very low mental ceiling. Many will face an irreversible deficit of the verbal and math skills needed to make it in the 21st century. 
View a video below about REAP's partnership with the Chinese government to work with rural kids and their caregivers.
Rising wages mean China's low-skill factory jobs are slowly evaporating, giving way to service sector work that requires a high school education. While kids growing up in Chinese cities get the attention and education needed to succeed in this new economy, many rural children spend these pivotal years in suffocating silence. 
Almost half of China's 1.3 billion people live in the countryside, including an estimated 60 million "left behind children" — village kids raised by grandparents while their parents labor in faraway cities.  Elderly Chinese, many of whom lived through war, famine and abject poverty, often define good parenting as keeping a child clothed and fed. Newborns are often left to sit and stew in their own thoughts, while toddlers wander the courtyard by themselves. 
One REAP study found that 70 percent of babies in rural central China were significantly delayed in either cognitive or motor development.
Scott Rozelle, a Stanford economics professor who co-founded REAP, says the consequences are dire for these children and the future of China's economy.
"You can't go to high school, you can't learn algebra, you can't learn a foreign language, you can't learn analytical sciences — those guys are screwed," Rozelle told The WorldPost. "How can you become a high-income country with a quarter of your population like that?"
If China hopes to make the leap from what it is — a middle-income country with a per capita GDP just below the Dominican Republic — into a wealthy country, it needs a well-educated population. Avoiding the treacherous "middle-income trap" (think Mexico or Thailand) requires China to switch economic gears from low-cost exports to services and innovation.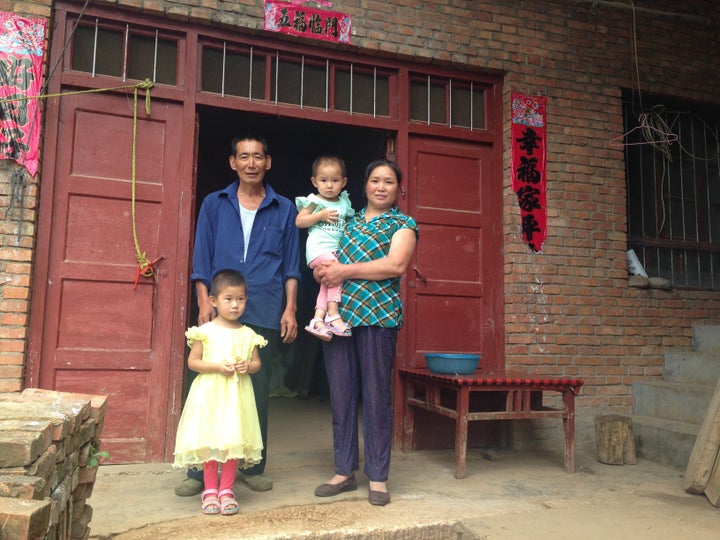 Productive workers in a high-income economy need a high school education, but only 40 percent of rural Chinese children ever make it to high school. REAP believes those problems begin in infancy.
After learning about the importance of early childhood parenting, Liu shakes her head when thinking about the way she raised her own son. Back then, parenting was a strictly material proposition.
"We thought it was enough that he ate his fill, had enough to drink and had warm clothes to wear," Liu told The WorldPost. "We didn't know what to teach him. We just taught him to walk, to eat."
Educating millions of caretakers about how to nourish their toddlers, both physically and mentally, requires marshaling major resources. To achieve that, REAP partnered with China's family planning bureaucracy just as the country began phasing out population controls (the "one-child policy" is a misnomer, because many rural Chinese and ethnic minorities are allowed to have two children). With obsolescence on the horizon, family planning officials leapt at the chance to make themselves a part of the new parenting education pilot program.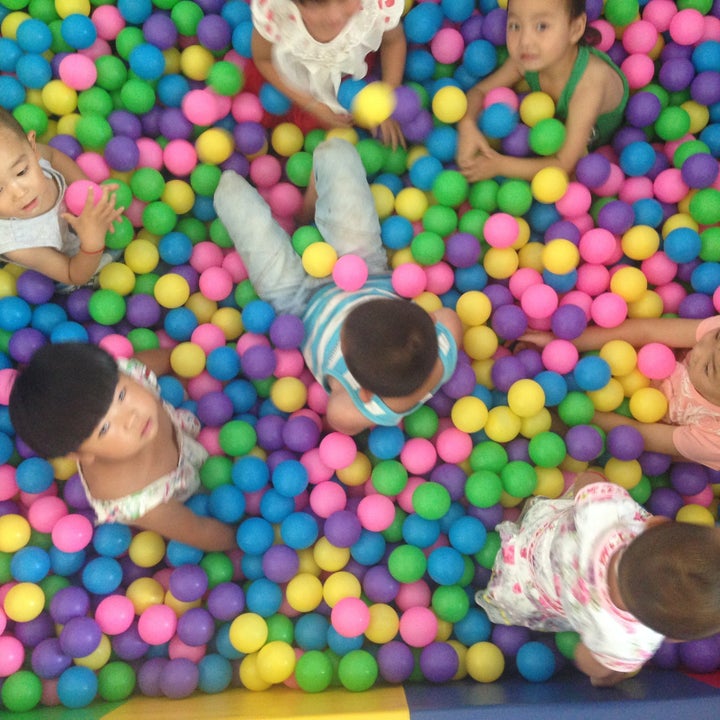 Rozelle was uninspired by his initial experience of China's family planning cadres and their handiwork in the 1980s. While conducting household agricultural surveys, he could tell immediately if a family had three children — family planning enforcers had confiscated almost all the furniture, leaving families with a few mats and chairs.
"We're trying to take the world's largest, most notorious bureaucracy — a million people who are known internationally for fining people into poverty — and suddenly you want them to go in and teach mom and grandma how to sing to their baby," Rozelle said. 
The family planning participants in the pilot program first received a week of training about the importance of early childhood activities and how to teach them to parents. Then they began their weekly home visits, often setting off by motorcycle for remote hamlets.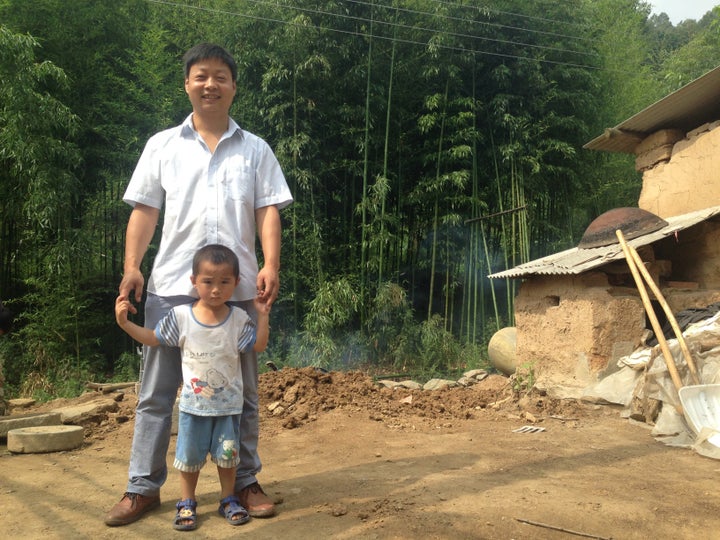 The program represents a welcome change for the officials, who say the parenting training provides a refreshing break from their normal work.
"The families are happy to see me come," said Li Bo, a local family planning official who worked as a parenting trainer for four families. "At the beginning, they didn't believe us, didn't understand. Now they're really welcoming. They call me a lot and it's really pretty moving."
What separates REAP from traditional aid groups is its commitment to scientifically quantifying the impact of its interventions, and turning those interventions into government policy.
REAP is part of a new school of thought in development economics that conducts real-world experiments using randomized controlled trials — the gold standard for impact evaluation. All projects have an intervention group (in this case, families who receive parenting training visits) and a control group (those who don't), and both groups receive standardized assessments before and after the experiment.
Those assessments allow REAP to evaluate best practices: Is it more cost effective to give malnourished students an egg or a nutrition packet? Can government subsidies for parents keep kids in school?  Based on the answers, REAP can tweak interventions for maximum impact.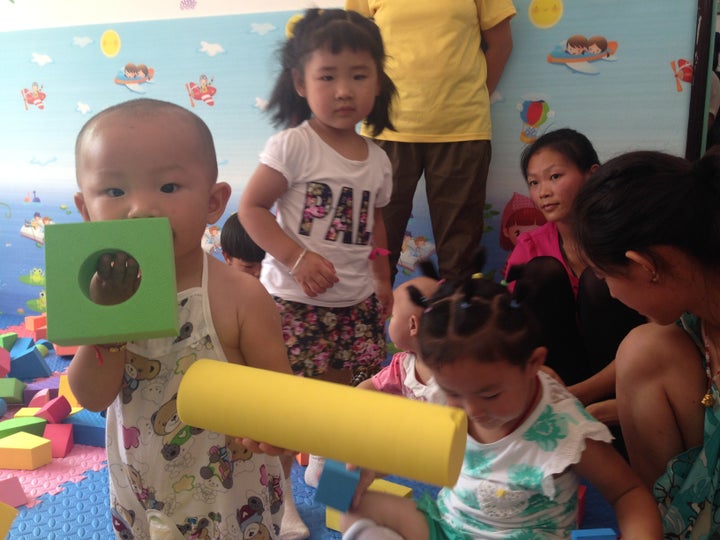 REAP is currently adjusting its parenting intervention, shifting its focus from providing home visits to teaching classes at parenting centers, where kids can play every day. Twenty centers are set to be constructed this fall, laying the groundwork for a statistical comparison to determine whether the centers are more effective than home visits — or no intervention whatsoever. 
This level of precision gives more weight to REAP's policy recommendations. REAP's China director, Zhang Linxiu, holds a prestigious post in the Chinese Academy of Sciences, meaning the group has the ear of China's highest officials. China's premier has already read over twenty policy briefs from REAP, and turned some into national policy.
The parenting training project is in its early stages, but REAP's leaders in China and California hope that the data they're collecting now will change the way China invests in its economic future.
"You can put off building a highway or an airport, but you can't put off nurturing a child," Zhang Linxiu said. "If you delay construction of highways by a couple years, you'll have some economic loss, but if you put off nurturing a child by a couple years, then you're losing a generation."