GAZIANTEP, Turkey — Ahmed al Rumeh often walks alone. You won't find him linked arm-in-arm with friends in the bustling streets of this Turkish border city, like other Syrian men his age. And there's good reason for that: The gray-haired, outspoken writer from Damascus says he's on the self-described Islamic State's kill list.
Al Rumeh is part of a small but vocal tribe of Syrian citizen journalists, writers and media-savvy political activists living in cities near the Turkey-Syria border. Over the past six months, four of them have been murdered in targeted assassinations on Turkish soil, just a stone's throw from Syria.
The Islamic State group, also known as ISIS, has claimed responsibility for three of the killings, and is suspected in another. Syrian media activists who haven't been killed or fled to Europe say they now live under threat even in the relative safety of Turkey.
Turkish authorities have cracked down on migration in the past year or so, sealing the once-porous border long criticized as a "jihadi highway" for hopeful ISIS recruits and extremists. But ISIS cells still exist here. And despite Turkish raids and arrests of suspected hardline militants, the group is still murdering critics, staging terrorist attacks in the heart of cosmopolitan Istanbul and lobbing deadly Katyusha rockets at Kilis, a Turkish border town an hour's drive from Gaziantep that now hosts more Syrians than Turks. 
We will not give up. If we're all afraid, then how will we bring about freedom?Syrian writer Ahmed al Rumeh
After years of death threats — by phone, on Facebook and even via a messenger who once came to his home — al Rumeh takes precautions whenever he can, especially since the recent assassinations of other media activists.
He's moved seven times since fleeing to Turkey with his family in February 2014, and sent his son to Europe after ISIS threatened his life. The worried father of three lives in a constant state of alert, always eyeing his surroundings and distancing himself from loved ones in public spaces.
"We will kill you even if you were cradled by Erdogan himself," read one ISIS death threat, referring to Turkish President Recep Tayyip Erdogan, al Rumeh recalls.
And yet, he refuses to be silenced by ISIS, just like he refused to keep quiet about the Syrian regime — a decision that he says landed him in government jails over 200 times since the 1990s.
Five years into a revolution-turned-war that has ripped Syria apart and left an estimated 470,000 Syrians dead, al Rumeh is still as driven as ever. 
"We will not give up," he said in a recent interview, just a short walk from where a gunman fatally shot Syrian filmmaker and and anti-ISIS activist Naji Jerf in the head and chest in broad daylight last December. "If we're all afraid, then how will we bring about freedom?"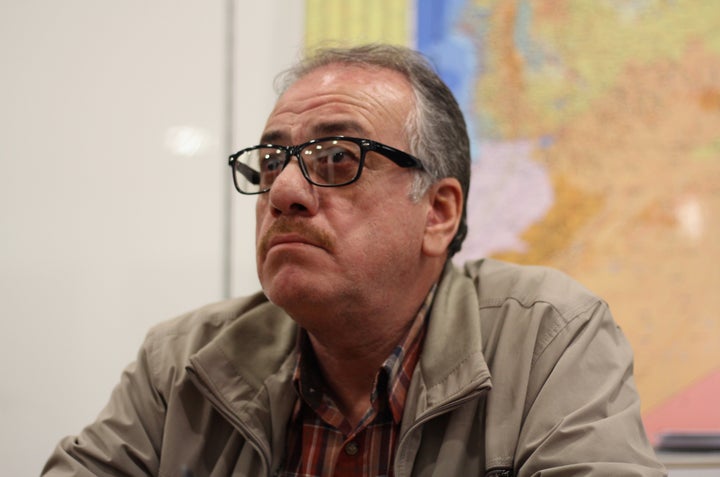 The risks have always been great for people like al Rumeh, both before and after crossing into Turkey. But the danger has only grown in recent months.
Both Jerf, the filmmaker, and Mohammed Zaher al Shurqat, a former Syrian rebel-turned-online-broadcaster for the pro-opposition television channel Aleppo Today, were killed in well-trafficked, public areas of Gaziantep.
Ibrahim Abdel Qader, co-founder of the award-winning citizen journalism group Raqqa Is Being Slaughtered Silently, and media activist Fares Hammadi were brutally stabbed and beheaded inside a home in the Turkish border city of Sanliurfa. 
The extremist group circulated a graphic video after Abdel Qader and Hammadi's murders, along with a dire warning to anyone still brave enough to speak out against them: "You will never be safe from the blade of the Islamic State, and our hand will reach you wherever you are to slit your throat."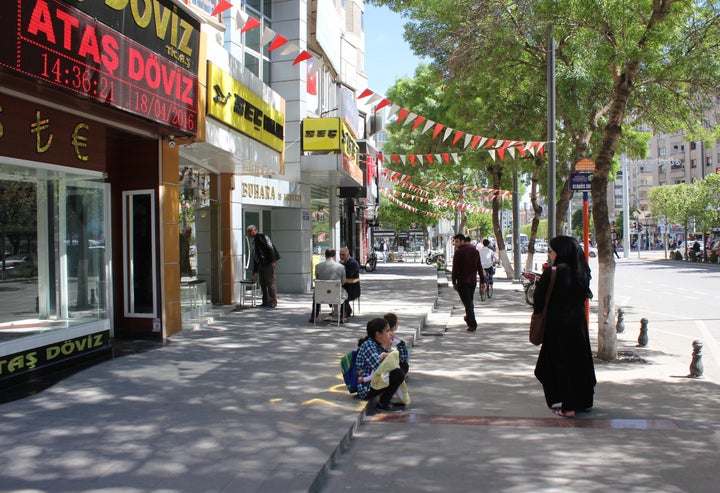 Some media activists question whether there's anything they can do to keep safe, or if it just comes down to sheer luck.
"It's not useful to be careful," said Rami Sweid, a 28-year-old journalist from Aleppo, Syria, who worked as a trade lawyer before turning to media activism. "The killings will continue."
ISIS militants told Sweid they'd kill him if he stayed in Syria, he said, which prompted him to seek refuge in Turkey. He has little faith that he would survive an assassination attempt.
But that doesn't stop him from doing his job.
"You can't just sit in your house and not move," said Sweid, who's now the editor-in-chief of Al Gherbal, a bi-weekly Arabic language magazine founded in the northwestern Syrian city of Idlib. He does not write under a pen name and agreed to be identified for this article — but a photograph was out of the question, he said. Even his Facebook page is devoid of any photographs of himself. 
"We're journalists — we have to move all the time," he said. "I don't have any way to protect myself."
Most of Sweid's friends and colleagues have already left for Europe in search of legal work opportunities and safety, he explained. With a controversial and increasingly shaky Turkey-E.U. deal to address the refugee crisis now in place, the dangerous but direct path to Europe is pretty much a no-go. Some have applied for and secured asylum through legal means.
For now, all Sweid can do is keep writing and hope he's not next on the kill list.
"Journalism is important in all societies, particularly in Syria," he said. "We're moving from oppression to chaos to building a state."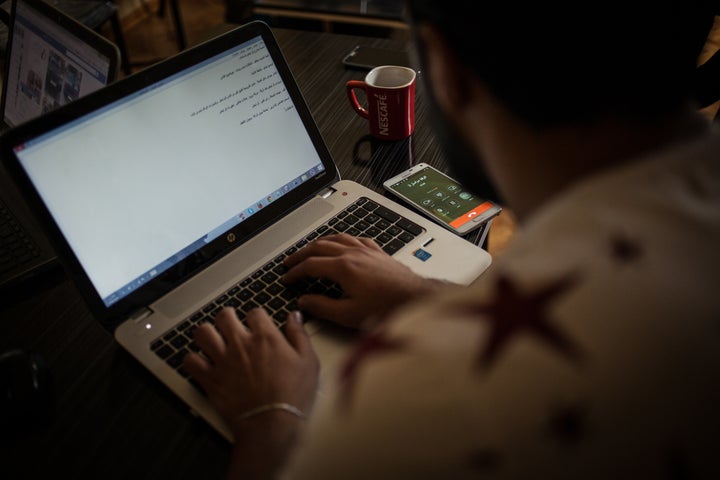 On a recent spring evening, a dozen or so people — men and women, young and old, from all over Syria — gathered in Gaziantep to discuss the state of Syrian journalism both inside and outside the war-ravaged country.
"We need to address the international audience. Otherwise, we'll remain weak and feeble," one journalist said, adding that he felt Syrian rebels had failed to win international support, and the media was partly responsible.
After the meeting, the crew moved to a local cafe where the debate only continued on condition of anonymity. Over strong Turkish coffee and sugary tea, everyone shared their tips for how to stay alive.
"Every activist and journalist is feeling the danger," said one man, who asked not to be named out of fear for his life. "When I move from one place to another, I look around me."
Some of the people around him nodded in agreement. Others admitted they resorted to a certain degree of self-censorship, avoiding certain topics like how ISIS gathers intelligence and finances its extremism.
"At least in Syria, you know who your enemy is," said one of the men at the table. Fear of the Syrian regime is less present in Turkey, but ISIS sleeper cells could be anywhere. They could be anybody.
Despite being hunted by extremists, outspoken Syrians like al Rumeh say it's still worth it. After all, he says, if he doesn't speak out, who will?
"Freedom is a pleasure, and every pleasure has a cost," he said calmly. "We must have courage, whatever the cost."
"We'll die anyway," he added. "Let's die for a sublime human message."
Mousab Alhamadee contributed reporting from Gaziantep, Turkey.