WENPING VILLAGE, China — Rinchen Gyaltso sits in front of his stockpile of firewood, quietly muttering prayers while running his thumbs over wooden beads. His vision is fading and he can hardly see past the edge of the porch just a few meters in front of him, but his memories of life in Wenping stretch back eight decades. He has overthrown local landlords and served in the army, suppressed rebellions and directed collectivized farms.
And now, at 84 years old, he can finally turn on a lightbulb during the day.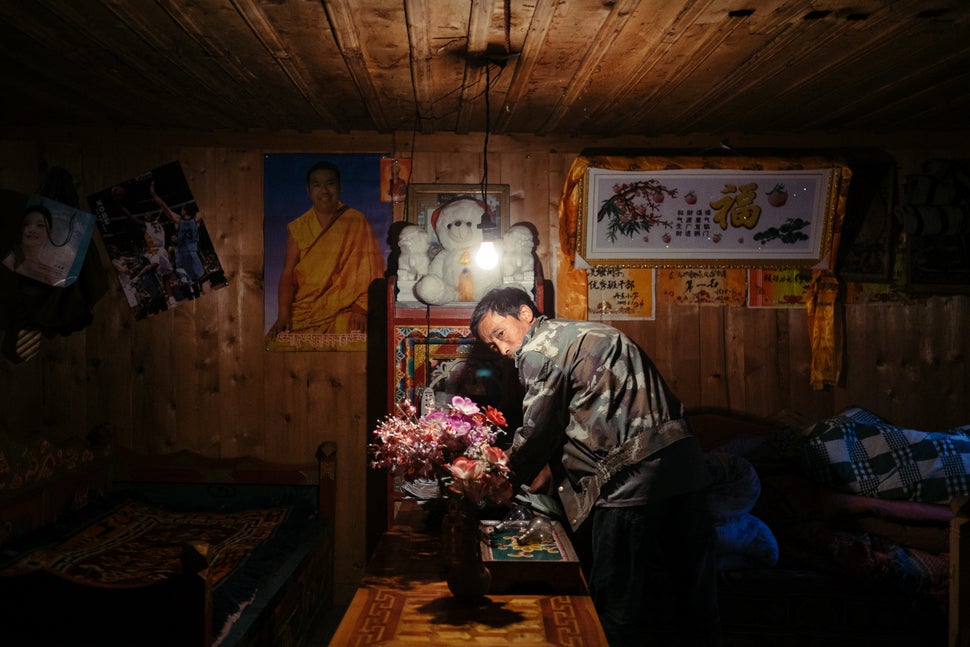 Over the summer, the state-run power company hailed this cluster of villages as the last in Sichuan province to get hooked onto the electrical grid. After years of making do with a local hydro generator that only eked out some electricity after sunset, farmers in Wenping and neighboring villages finally took this baby step into the 21st century.
Provincial newspapers waxed poetic on the wonders of bringing electricity to the last villages of the highlands — an "epic engineering project" that marked a "major event in the historical progress of Sichuan." Progress, yes, but the kind that shows just how slowly three decades of breakneck economic growth in China have trickled down to these remote corners of the country.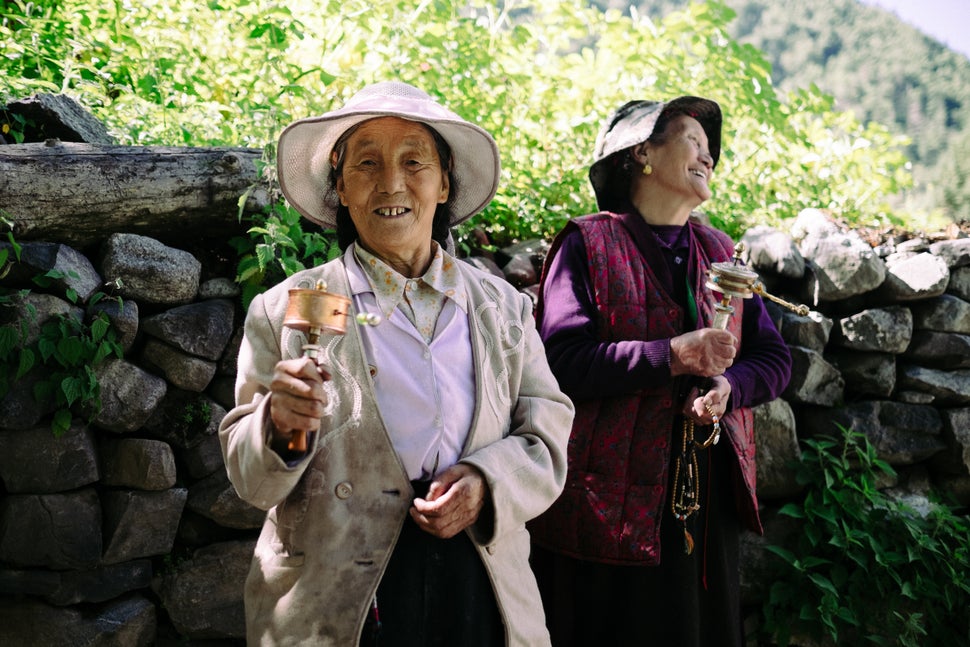 Sichuan province, in southwest China, borders Tibet, and at last count was home to just over 80 million people. The provincial capital of Chengdu is a modern city with world-renowned cuisine and a burgeoning tech scene. But roads heading west from the city slowly wind their way toward the Tibetan high country, where oxygen and first-world amenities grow scarcer.
Wenping lies about 130 miles west of and over 9,000 feet above Chengdu. With mountain roads often closed, the drive can take over 12 hours — the final two on a molar-rattling dirt road that follows a stream up the valley.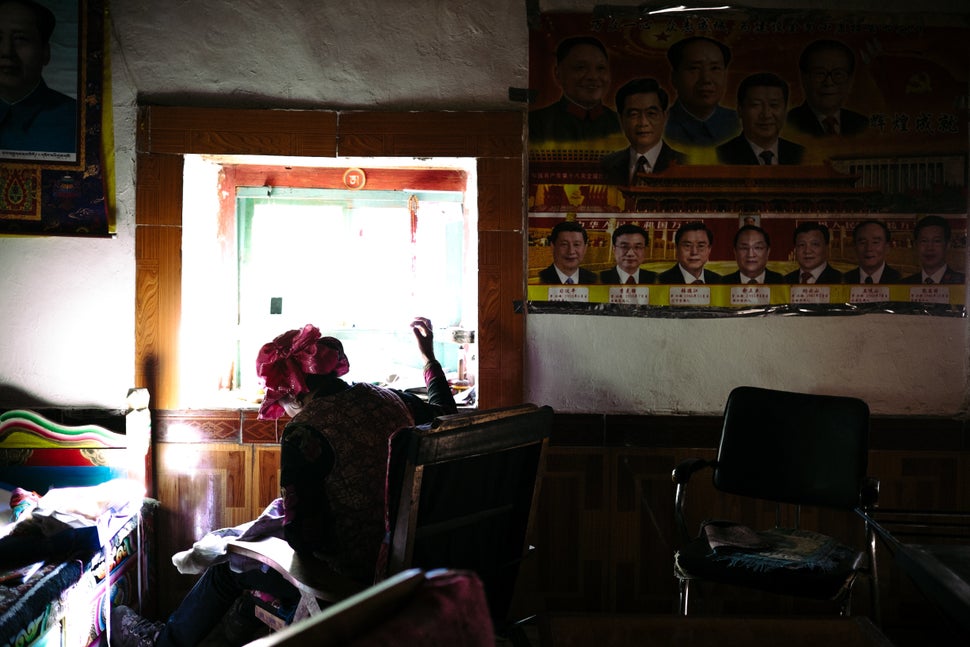 Pulling into Wenping, you'll find a scene much like other villages across China. Men huddle in deep squats smoking cigarettes. Middle school kids yell "Kobe" while swishing (or air-balling) fade-away jumpers. Livestock wander the lanes at will.
The Tibetan village's intricately carved doors and lushly painted window frames set these homes apart from those in majority Han Chinese regions. So does the anemic supply of electricity.
In 1949, during the the Chinese Communist Party's takeover, electricity consumption in the countryside was close to zero — equivalent to each person turning on a single lightbulb for about 50 minutes a year. Rural electrification gathered steam during China's three-decade experiment with a government command-and-control planned economy, but it really took off with China's industrial boom in the 1980s and '90s. By 2013, 99.7 percent of the country's population had electricity, according to China's State Council.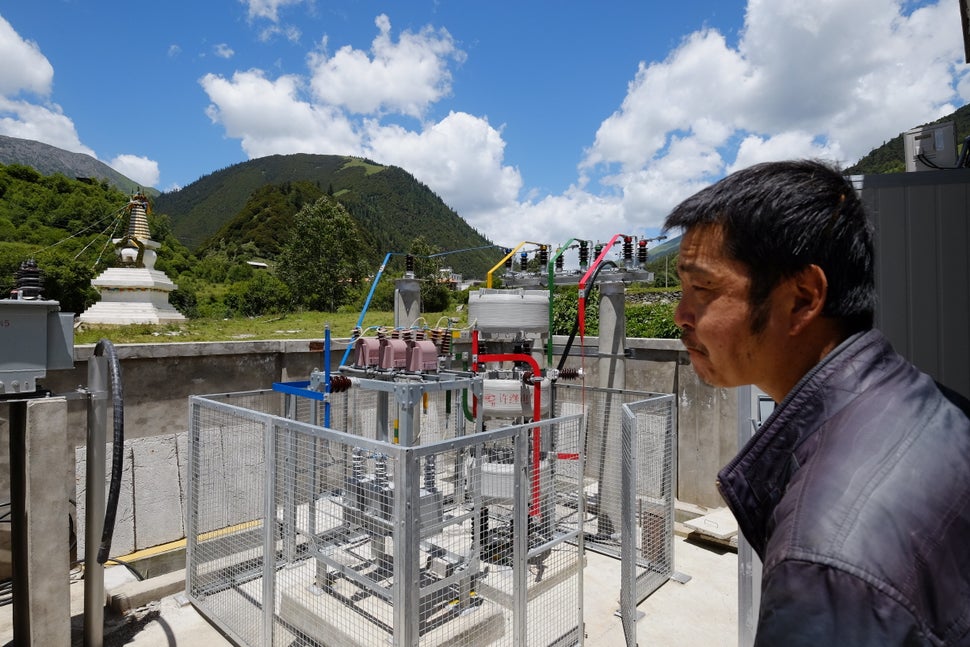 That's impressive progress, especially compared to India's 75 percent electrification rate. But it still left 3.8 million people — roughly the population of Los Angeles — in the dark.
While stadiums, high-rises and light shows in urban China guzzle electricity, Wenping and neighboring Er Dao Qiao village rationed what their small generator could gather from a babbling stream. The provincial power company publicly announced that this area was connected to the grid in early July, but during an August visit to Wenping and nearby villages, electricity access remained spotty during the day, apparently due to ongoing construction work. The WorldPost could not confirm statements by State Grid Sichuan Electric Power Company that every village in Sichuan province is now connected to the electrical grid. The company could not be reached for comment.
Despite lagging decades behind these metropolises in access to basic amenities, the village homes here are ahead of the curve in one department: propaganda posters. Around China, homes and restaurants often reserve a place of honor for an old framed portrait of the country's founder, Mao Zedong. But in Wenping, many living room walls are plastered with several generations of Chinese leaders and the entire line-up of the current Politburo, all courtesy of the local Communist Party offices.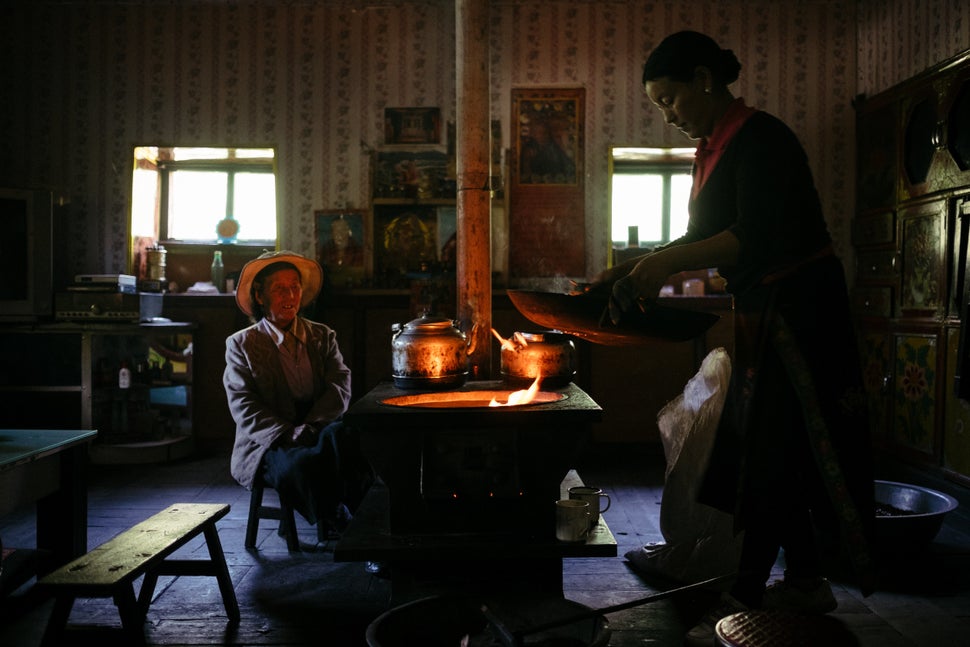 When discussing the new power lines, "the Communist Party is good" — a staple propaganda phrase featured in the hit 1950s song "Socialism is Good" — crops up frequently in conversation. The benefits of getting on the grid are cited repeatedly ("I can watch TV during the day"), but the question of why it took so long to get here doesn't come up, at least not in the presence of an outsider.
Isolation has both spared this village the costs and denied it the benefits of China's manic development model. With no industry and just one road, the valley boasts impossibly crisp air and a daily routine dictated by the sun's movement across the sky. It's a lifestyle that many Chinese urbanites say they aspire to but that almost none choose to adopt themselves.
Economic stagnation has also removed one of the greatest irritants in village politics: the constant seizure of farmers' land for urbanization projects that meet development targets and fill pockets of officials. Conflicts over government compensation for seized land fuel tens of thousands of "mass incidents" — an expression the government uses to refer to everything from peaceful protests to strikes and riots — each year. But out here, where there are fewer lucrative contracts to win and no new highways to clear a path for, there's just not as much worth fighting over.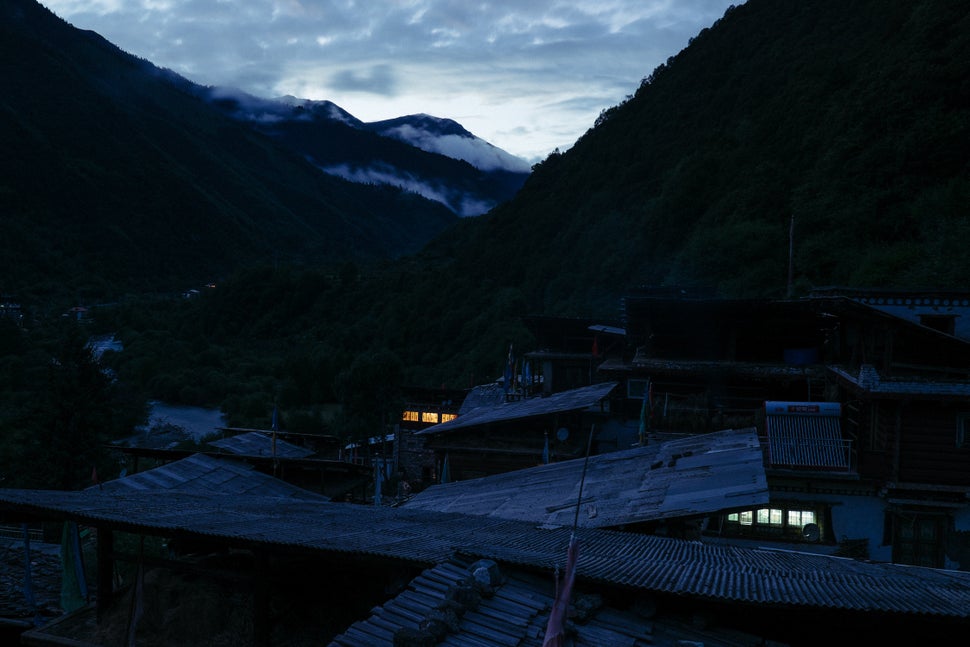 With these immediate issues off the table, villagers' attitudes toward the government are often based on political events of decades past. For Rinchen Gyaltso, the pivotal moment was when the Communist Party overturned the village hierarchy by deposing the landlords. (Tibetan names can be one, two or three words and do not follow a strict family-given distinction.)
"We were so happy," he recalled. "Before we had no land, so we'd do the work and other people would walk away with the profit. They'd give you just a little bit of money. Those were tough years."
When the Chinese Communist Party's Red Army "liberated" villages, it would often encourage the peasants to persecute their former overlords. An enthusiastic recruit to the cause, Rinchen Gyaltso remembers some local landlords being beaten to death, and others being sent to brutal "re-education through labor" camps. He went on to enlist in the army, put down local revolts, and eventually work as a village official planning agricultural production.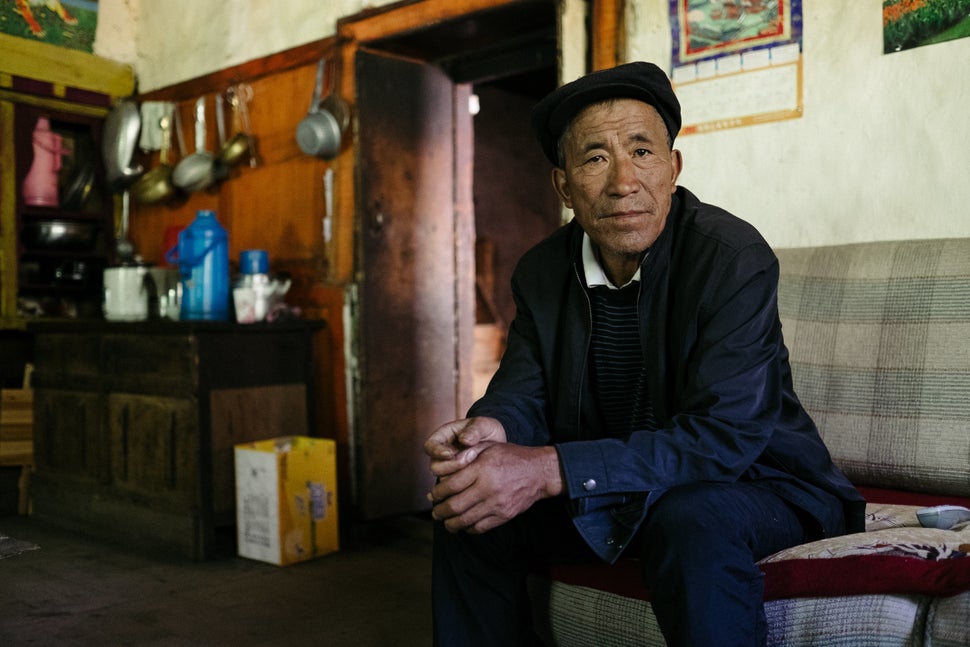 Lhagon, who was born in 1945, still remembers the abject poverty that drove people here to eat wild plants in search of sustenance. For him, the real turning point came when China shook off the shackles of Maoism and began liberalizing its economy in the 1980s.
"People from my generation have really deep feelings about the country's opening up policy," he said. "You young people just don't have those feelings."
In the villages today, young people are growing up on a tri-cultural diet. Tashi Namyak's two children have left for school and work in Chengdu, but their posters still adorn the bedroom wall: Kobe Bryant, a Tibetan lama and embroidery of the Chinese character for "good fortune." While village elders still spend much of the day spinning Buddhist prayer wheels, the introduction of limited electricity over a decade ago meant NBA games and Chinese TV shows came streaming in each night.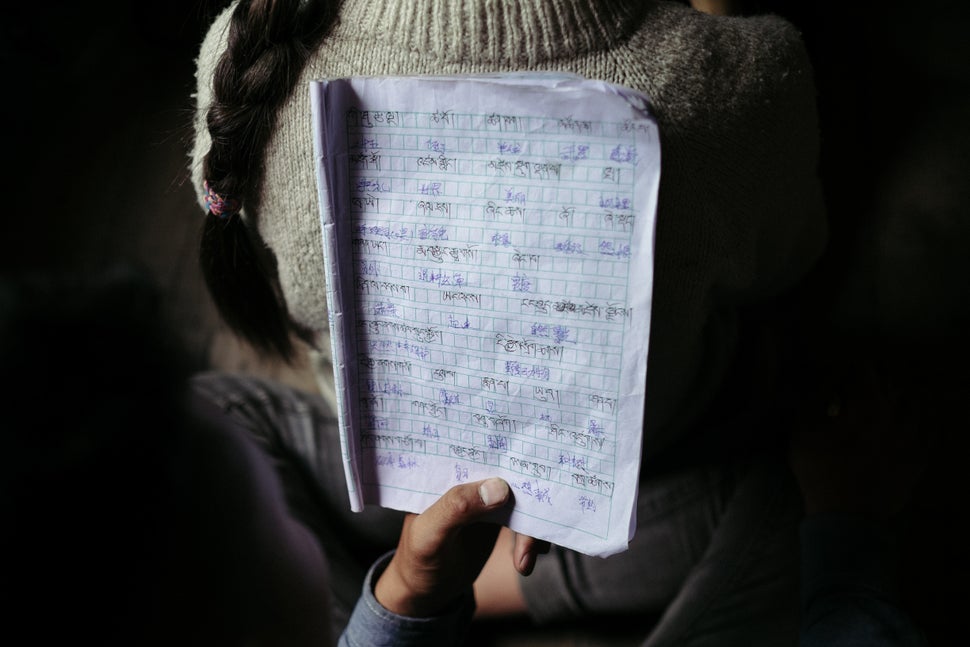 Phurpa Gyal studies at a local Tibetan-language high school, and he's using the end of his summer vacation to give free classes in standard Tibetan. Most kids here will grow up speaking regional dialects of both Tibetan and Chinese. Pacing the classroom, Phurpa Gyal slaps his thigh while leading them in rhythmic chanting, alternating between standard Tibetan and the translation into standard Mandarin.
Those will be the languages employed if school or work draws them out of this valley.With job prospects limited in the valley, many of the kids imagine moving to nearby cities, or to Chengdu at the furthest.
Chinese leaders hope electricity and eventually e-commerce will hook China's remote regions into the country's massive economic engine. That would theoretically mean new markets for goods, and skilled jobs in the countryside that could take some pressure off China's packed cities. It's a nice thought, but one that seems far way for Wenping: At minimum, it would require widespread broadband access and a road that doesn't abuse every car that travels it.
For now, the benefits of electrification are lower key: more light for cooking lunch and some entertainment for those slow afternoons.
"I haven't traveled anywhere," Rinchen Gyaltso said with a smile, "but I watch TV."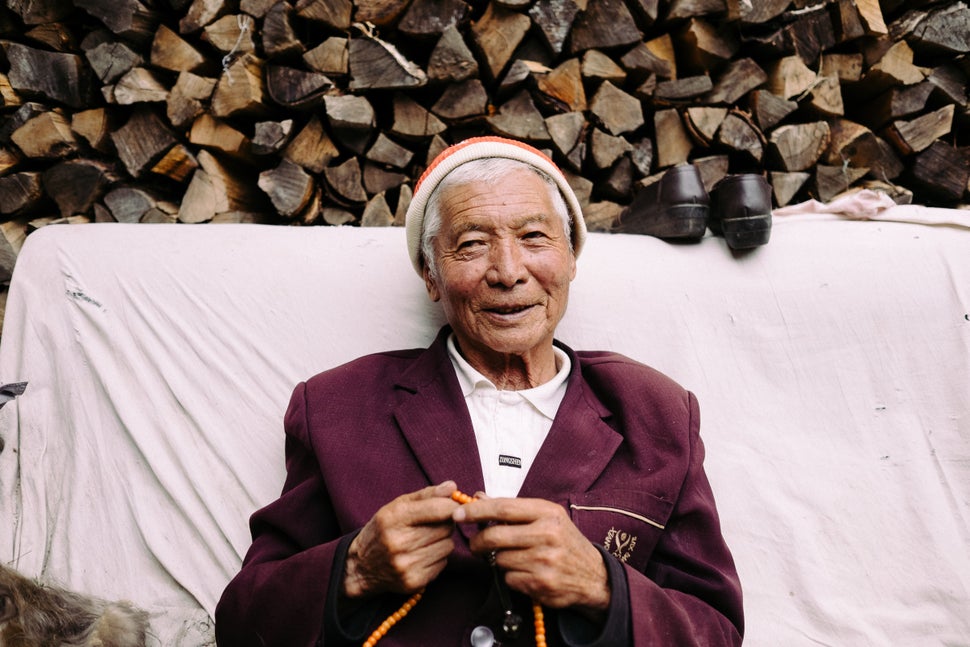 This was produced by The WorldPost, which is published by the Berggruen Institute.
More images from Wenping village: