MAZAR-E-SHARIF, Afghanistan — Reza Gul will never forget her wedding day. She was forcibly handed off to a complete stranger in exchange for just over $7,000. She was 14 years old.
"I was so afraid," she told The WorldPost in the northern Afghan city of Mazar-e-Sharif. "I didn't know anything about him. I didn't know anything about love."
Reza's father thought the union would secure her future, and that the money would help support her impoverished family in the Taliban-controlled village of Shar-Shar, near the Turkmenistan border. But it only took a day for her husband, Muhammad Khan, to start abusing her, according to Reza Gul.
"I cried all night long," said her mother, Zorghana, recalling the day she learned of that first attack. "I want to kill him."
Reza Gul suffered unimaginable horrors for the next six years; beatings, burnings with a hot iron — and even physical abuse of their daughter, Aqila, now aged about 18 months — until one day last week, when she made headlines around the world.
Khan, furious that she had dared defy him when she sought refuge with her parents, ordered her onto a motorbike, drove far from the relative safety of her family home and vowed that he would cut off her nose as punishment.
"I told him, 'Kill me instead,'" Reza Gul said, her eyes welling with tears as she lay in a hospital bed, writhing in pain.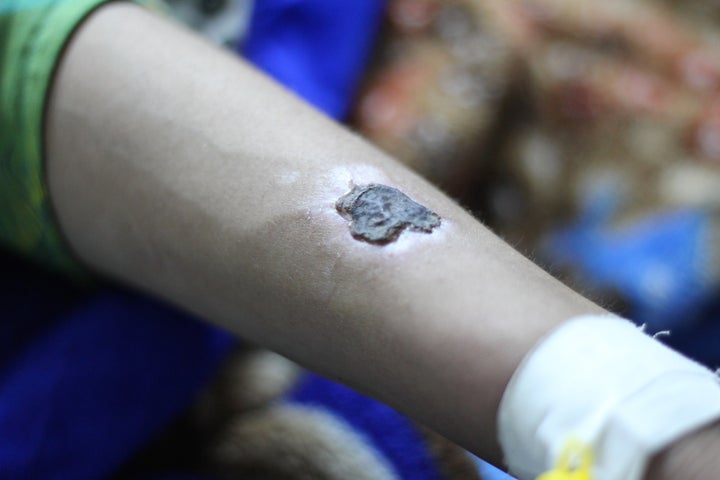 Khan did not hesitate before mutilating Reza Gul's face in front of his own family members. He threw her nose on the ground and then tried to shoot her, she told The WorldPost.
The only reason she didn't die is because his handgun jammed, giving her a chance to scream for help, Reza Gul said. Khan ran away before anyone could catch him and neither Afghan authorities nor Taliban have found him yet. Her father stayed behind to search for her husband and bring him to justice, she said.
While the barbarity of Reza Gul's case has shocked Afghans and people around the world, she is hardly alone in her plight. Afghanistan is one of the worst countries to be born female, according to the United Nations. Domestic abuse and violence against women continues to plague the Asian country. Child marriages and illiteracy are commonplace. 
But unlike many Afghan women who suffer in silence, Reza Gul is anything but quiet. She is enraged. And now that she's free from Khan, she's openly speaking out against her husband's abusive ways. And she said the Taliban shares responsibility because they were repeatedly informed of his violence but refused to take real action.
"The Taliban won't protect me," Reza Gul said. "Taliban [fighters] told him to put his hand on the Quran and swear he wouldn't hurt me anymore. But he didn't listen."
Despite insisting otherwise, Khan tortured her at will.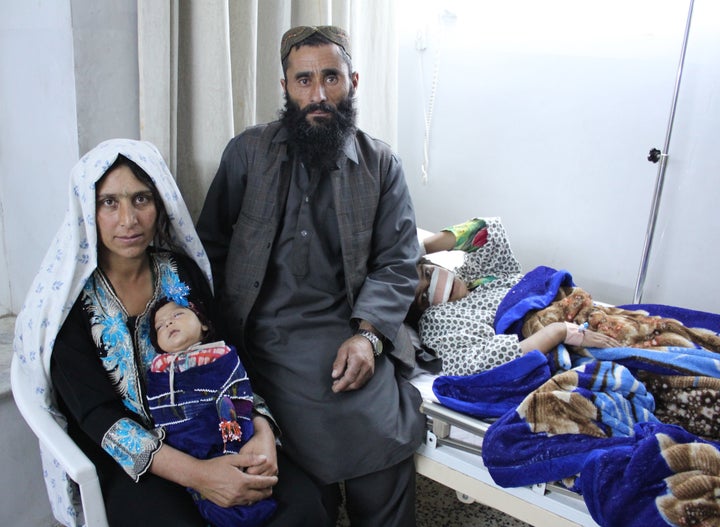 Reza said she asked for a divorce — especially after he planned to wed another child no older then six or seven — but he refused. It wasn't until the day of the attack that Khan agreed. But there was a caveat: The divorce would also come with a death sentence. 
But Reza Gul is very much alive, thanks to her family who rushed her to the hospital in nearby Maimana, from where she was then transferred to Mazar-e-Sharif.
Now rid of her abusive husband, she seeks what was once seemingly impossible: happiness.
"I want to pass the remainder of my life with a good person," Reza said. "I want to enjoy my life."
Her mother hopes Reza Gul will one day be able to marry for love — a rare luxury in places like Shar-Shar — to a man of her own choosing.
"I want a husband who is funny, hospitable and has good friends," Reza said, as her mother sits by her side, breastfeeding Reza's infant sister bundled in colorful fabrics. 
Like many women and girls in Taliban-controlled Afghanistan, as well as other areas of the country, Reza has never stepped foot in a classroom. Neither has her mother. If she returns home to Shar-Shar, little Aqila will likely never have access to an education either.
"I would like to go to school," says the illiterate young mother, noticeably embarrassed that she can't read or write. "There are boy's schools, but no school for girls."
Reza hopes her treatment, likely to involve months of painful and intensive surgery, will end in resettlement in a safe place for her family, so she can build a real future. 
"I never want to return to Shar-Shar," she said. "I want to go to any other city that is controlled by the government. May God almighty cut Taliban into pieces and destroy them."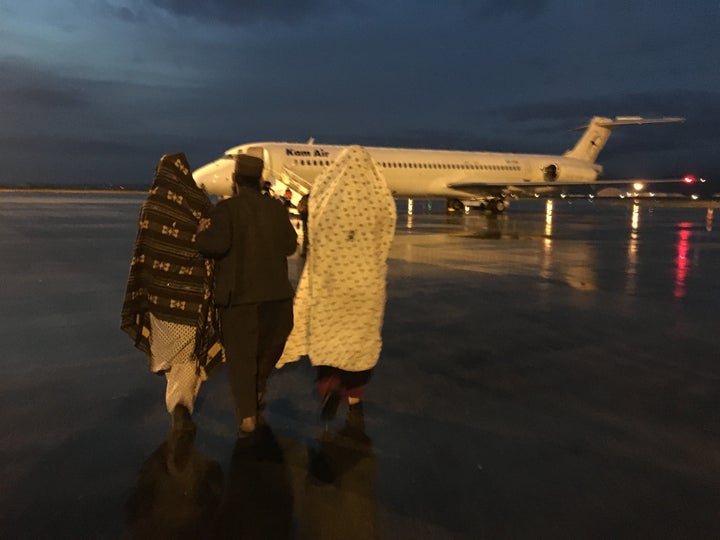 On Thursday, hours before the sun rose, Reza Gul, along with her brother-in-law, mother, and baby sister, was transported to Kabul for treatment. So far, the cash-strapped family have not had to pay for anything. A network of doctors, government officials and individuals paid for her transportation and planned treatment.
Bahar Sohaili, a Kabul-based women's rights activist who volunteered to help the family, said Reza Gul will meet with surgeons in the Afghan capital. She said Reza Gul would only be sent abroad, to a country like Turkey, if reconstructive surgery was not possible in Afghanistan. But Reza insists she wants to leave the country for treatment. 
"I am not afraid," Reza Gul said before boarding the flight. It's been a week of firsts — it was her first time flying in an airplane, her first time leaving her village where electricity and running water is scarce and her first time leaving her daughter, who is back home with Reza Gul's sister.
Sitting in business class aboard the airplane — flight attendants sat her there once they realized that she was the famous woman from the news — Reza Gul peered out of the window as the plane glided above the rain clouds towards the capital. As it flew over a seemingly endless horizon of snowy mountaintops, she pressed her forehead to the window in silence, exhausted.
Other passengers shook their heads in pity and disgust at the nightmare she endured.
For now, Reza Gul is free from torture. Free from the Taliban. 
She doesn't know what awaits her — a reconstructed nose, she hopes, and perhaps with it, a life she never imagined was possible.
Naiemullah Sangen contributed reporting from Mazar-e-Sharif and Kabul.