SHANGHAI — They call her "poison tongue." Jin Xing has verbally bitch-slapped TV hosts, stormed off sets and carved out a reputation as a straight-talker who does things her own way.
"My words aren't like massage oil — they're like acupuncture needles," Jin Xing (pronounced "jeen shing") told The WorldPost. "They go right to the nerve and twist it."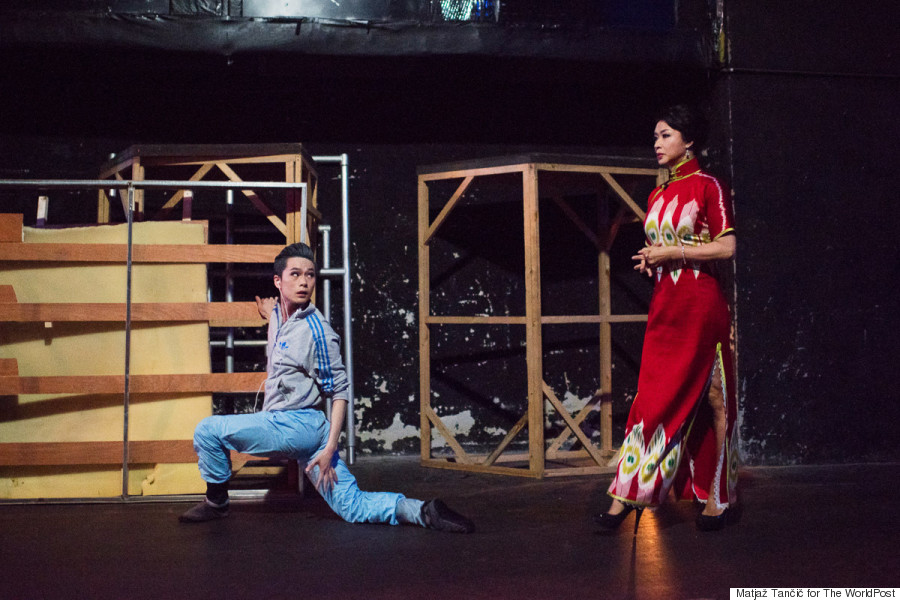 But right now Jin is silent. She sits in her chair backstage at the Shanghai People's Theatre, glaring at a script while her team prepares her for the night ahead. They're dabbing on makeup, snipping stray strands of hair and lining up three costume changes. She'll be taking the stage to deliver almost two hours of stinging social commentary interspersed with performances by her dance troupe. Tonight's show marks her first live theater performance since the debut of her new TV talk show, "The Jin Xing Show."
Jin says she's "always nervous" before taking the stage, but these aren't the jitters of someone new to the spotlight — she has been performing at the peak of the dance world for decades, and her television appearances have been lighting up TVs and iPads for years. These are the nerves of a perfectionist, someone who demands that each punch line is on point and every gesture is executed so precisely that it appears effortless.
Looking straight at the mirror in front of her, she delivers instructions to Xiao Nan, the tuxedoed young man who plays her assistant and foil.
"When the drum roll is going for your entrance, let it roll for a minute before you come out," Jin advises. "You need that expectation to build."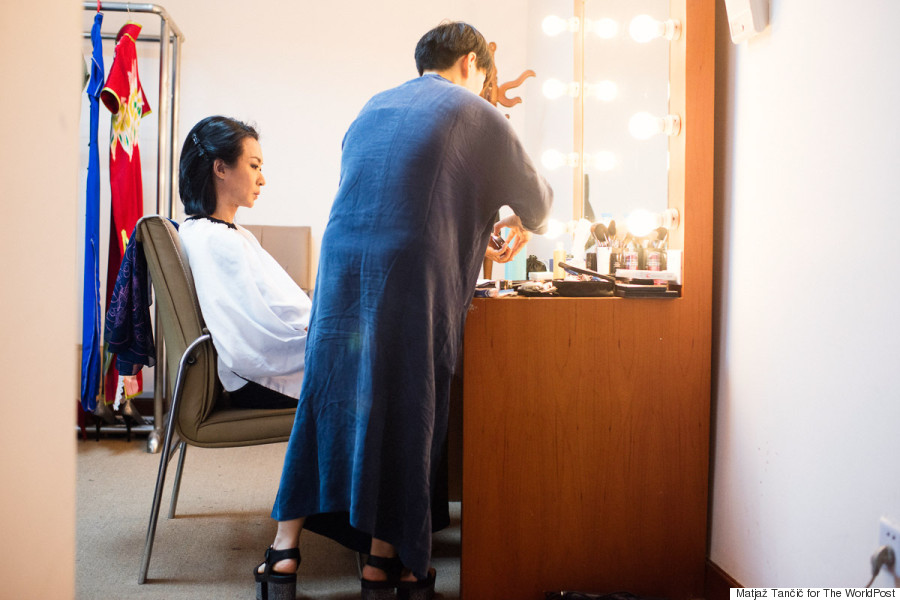 For Jin, 47, the expectations have been building for close to three decades. Over that time, she's charted a course that was almost unimaginable at the beginning. Jin, a transgender woman, has gone from being crowned China's best male dancer while performing with the People's Liberation Army troupe, to becoming China's most celebrated female talk show host and the mother of three children.
These days, on the weekly "Jin Xing Show," she riffs on the cultural milieu of modern China, ragging on the nouveau riche and dispensing motherly advice. Dressed in an exquisitely tailored qipao, Jin offers up earthy wisdom, biting sarcasm and stories from her own larger-than-life background. The show's aesthetic harks back to 1920s Shanghai — a gilded age of international glitz and organized crime — and Jin glides across the stage with a dancer's grace.
But it was when Jin's formidable temper smashed that serene surface last year that she went viral. While serving as a judge on China's first season of "So You Think You Can Dance," Jin tore into the show's host for trying to pull a sob story out of a contestant who'd been injured.
"Chinese TV always digs at people's scars, consumes their pain. This is the biggest weakness of Chinese TV and I hate it!" Jin spat out, doing nothing to conceal her contempt. "I hope that on 'So You Think You Can Dance' we won't use people's pain, we won't use people's sympathy, we won't use people's suffering."
The show's host was stunned. Audiences loved it. Nine months later she was on the air with her nationally broadcast talk show.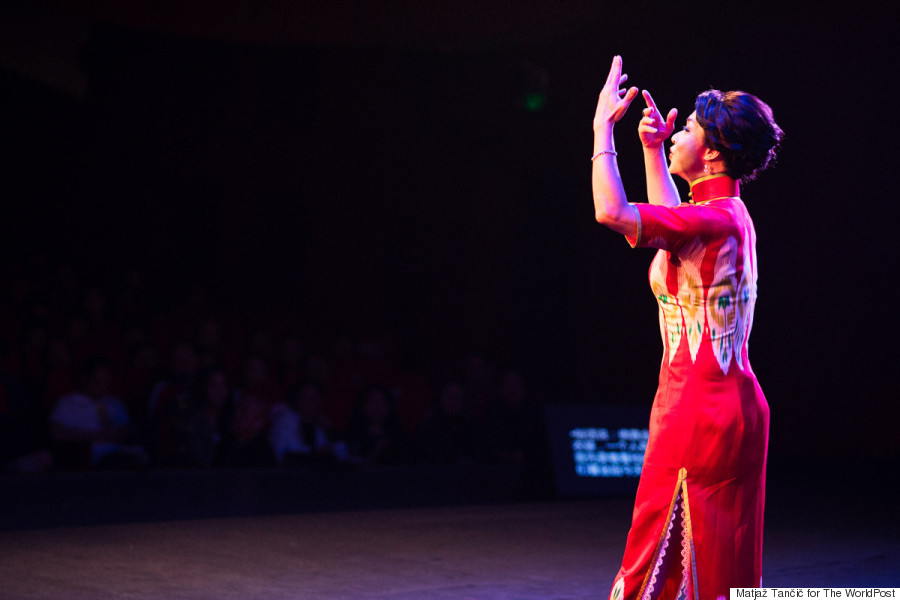 Jin's star is rising (literally translated, her name means "gold star" or "Venus"), and it draws fuel from a deep well of ambition. She sees herself becoming the Oprah Winfrey of China, and then using that popularity and power to enter politics.
"A long time ago, people told me I'd become a politician and I said, 'I know, but not yet.' All of this, this talk show, everything, it's all preparation," Jin told The WorldPost.
China's government often rewards apolitical celebrities like basketball player Yao Ming and actor Jackie Chan with token appointments to ceremonial political bodies. Jin said she won't be taking that route.
"I don't want to go through the ordinary ways," she said. "I have my own ways. People say I'll be the most influential woman in this country. I say, 'I know it, but not yet. I'm working on it.'"
Ambition on that scale would border on delusion if it weren't for Jin's remarkable past.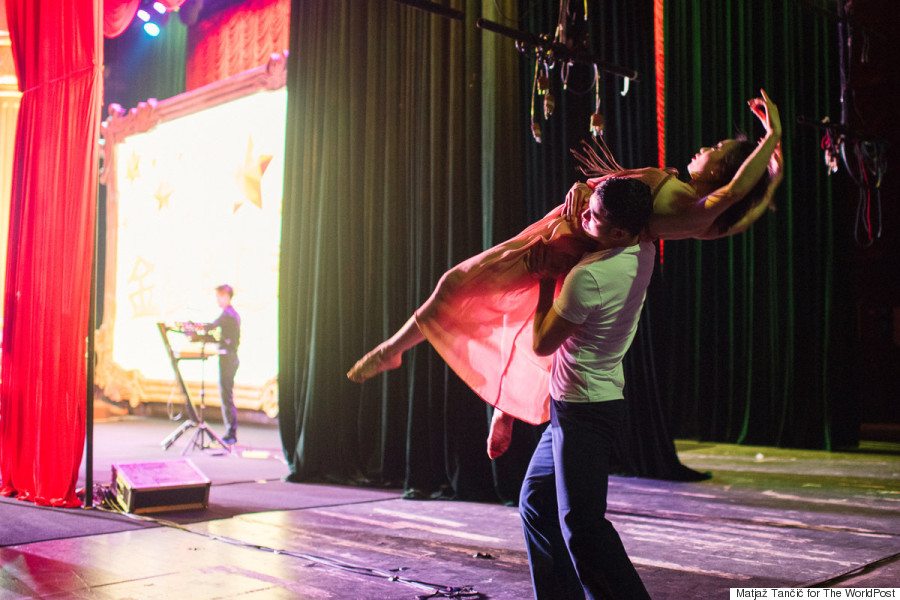 Growing up in China's cold northeast, Jin knew from an early age that she wasn't like the other little boys.
Girls' toys held more appeal and Jin envied her big sister's femininity. During a storm, 6-year-old Jin stood out in the rain hoping lightning would strike and transform her into a girl. But the lightning never came and Jin trudged back inside soaking wet.
Jin became a member of the army's performance troupe at the age of 9, enduring training regimens that she said would be clear-cut child abuse in the U.S. But the sacrifice paid off. In 1986, at the age of 18, Jin won China's national dance competition with a performance of Mongolian ethnic dance.
Two years later, Jin arrived in New York with a prestigious scholarship to study modern dance and an English vocabulary that consisted of, "Hello, excuse me, thank you, bye."
"If I think of the one thing I'm proud of, it's that … the day I stood on Madison Avenue I started being in charge of my own life," Jin said. "I have no leader, I don't take any salary from my unit, and by age 22 I was paying other people."
Jin left the U.S. three years later, after winning major accolades for her choreography of the dance piece "Half Dream." Following teaching stints in Italy and Belgium (she speaks five languages), Jin returned to China with one goal in mind: to bring her public persona in line with her private self.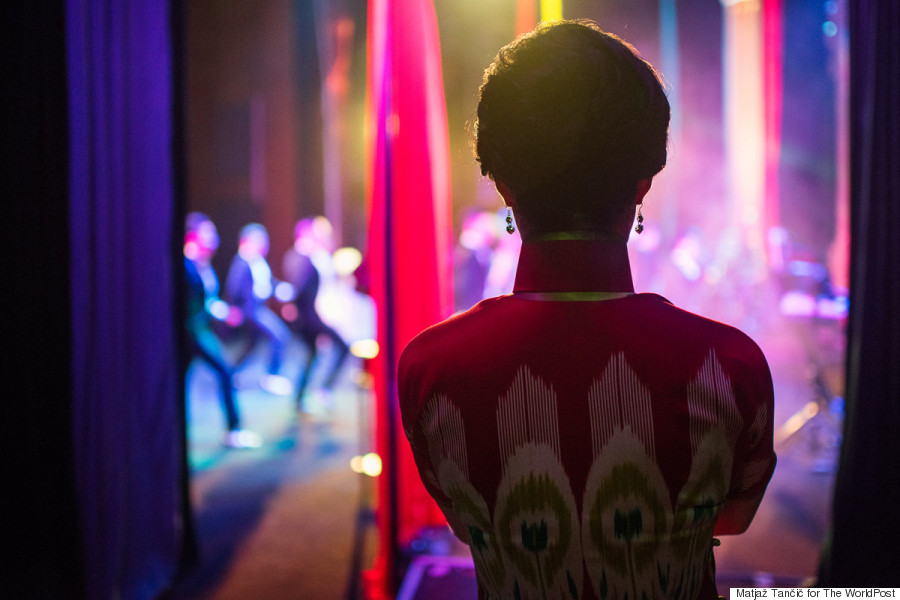 Jin chose to have gender confirmation surgery — and she wanted to undergo the procedure in China. In 1994, Chinese doctors had almost no experience with such operations, she said, but still she felt a pull to make the change at home that was part spiritual, part superstitious.
"I need the chi, I need the earth. I need them to protect me," she said. "In a Western environment maybe the technology is there, but my soul is too lonely."
Jin emerged from the operation to find that one leg had been partially paralyzed. Doctors told her she would be walking with a limp from that day forth, but three grueling months later she was back on stage dancing.
Stares and raised eyebrows followed her for a time, but Jin gained instant approval from the only two people who she said mattered: her parents.
"I fully respect the copyright. If those two people don't mind me changing their creation, then why should I mind other people's opinions?"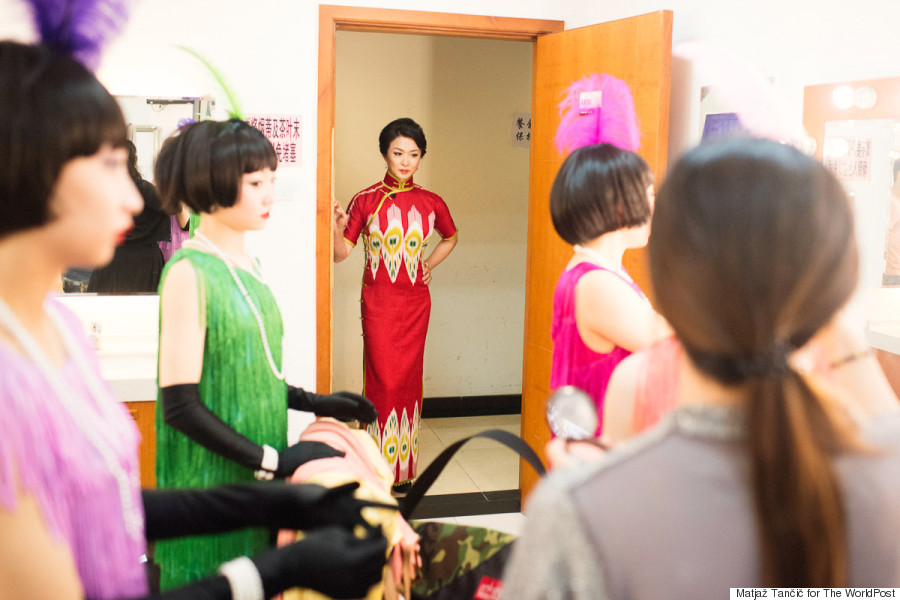 Over the next decade Jin founded an independent dance troupe, opened a bar, closed that bar, adopted three children by herself, and met her future husband, a German businessman working in Shanghai.
In between family time and international tours, she began appearing as a judge on talent shows. Those programs are where Jin first earned the "poison tongue" moniker for cutting through the fluff that dominates Chinese TV.
Elisa Montalvo, an American dancer and choreographer who has worked with the Black Eyed Peas, first saw Jin when she stormed off the set of "So You Think You Can Dance." Two dancers who had previously worked together were "randomly" paired up, and Jin refused to participate in the charade.
"Jin Xing always does things the right way and the true way, even if it goes against what people expect or what's comfortable for them," Montalvo told The WorldPost.
"There's this fear of [disrupting] the harmony, so people always go around the back door. But she's very direct. … There's no b.s."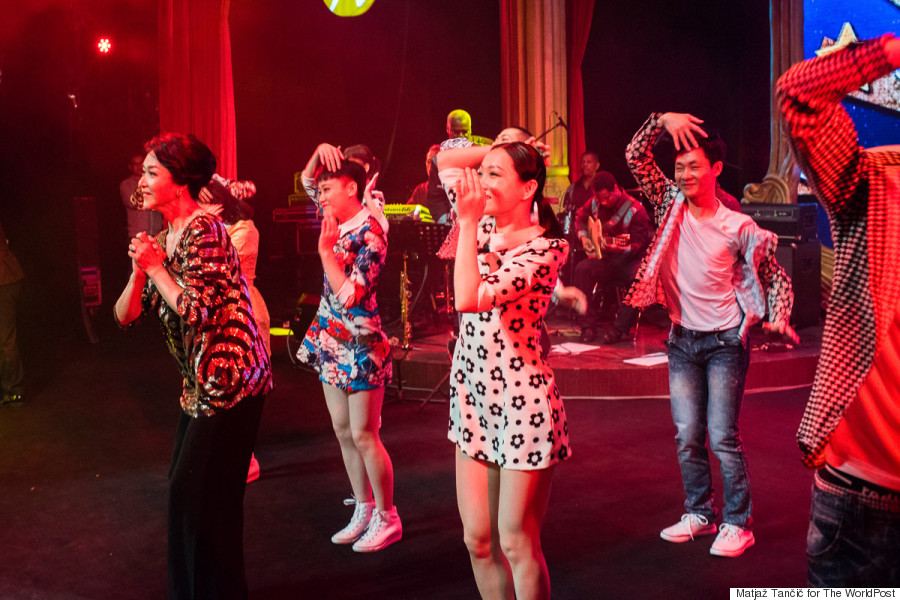 But even she has to bite her poison tongue from time to time, Jin admits. Politics is a strict no-go zone for sharp remarks, and apparently benign bits of social commentary can turn sensitive with a change in political winds. Jin credits her decade-plus of military training with helping her walk that line.
"I know where the boundaries are," Jin said. "I'm not against the government. I'm not against the [Communist] Party. I'm just saying the reality, the facts."
For the past two years, Chinese President Xi Jinping has overseen a tightening of state control over popular culture and a crackdown on any form of activism outside official channels. That effort would appear to throw a wrench in Jin's plans for turning her public persona into political power.
She knows the value of patience, however, and she describes her show as the perfect platform from which to build her fan base and bide her time. At her recent live performance in Shanghai, Jin deployed two hours' worth of material on topics like marriage and materialism. She closed the night with an audience interaction performance of "Little Apple," the country's biggest line dance pop hit.
"I know this country, I know what time it is. I don't want to make [people] happy for one day and the next day the show is closed down," Jin said. "I need to slowly spend time to build up the foundations. One day this show is going to be grown up, and then no one can touch it. Nobody can touch it."
Shang Rui contributed research from Beijing.