BERLIN ― They were demeaned, stripped of their rights, forced into labor, sent to extermination camps, murdered. Theirs is a story of the Holocaust that often goes untold, and even so many years later, this community remains socially marginalized.
The Roma, also known as Gypsies, a term some consider insulting, are believed to have come from India to Europe between the 8th and 10th centuries. Before the Second World War, it is estimated that there were nearly 1 million of them in Europe. The precise number who perished during the Holocaust remains unknown, but historians say about a quarter of the European Roma population was murdered by Germans and their allies, while the Council of Sinti and Roma suggest the figure is about half a million.
Around seven decades later, when Germany constructed a memorial for the Roma Holocaust victims between the German parliament building and the iconic Brandenburg Gate, it seemed to signal that the country's leadership was finally making headway with its large ethnic minority community and recognizing its importance in German history.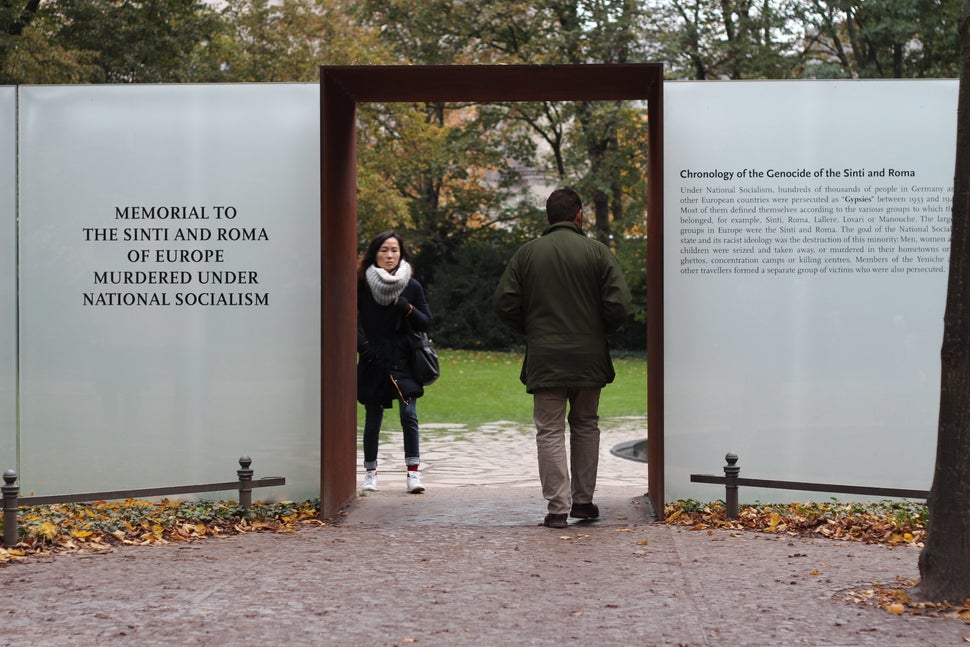 At the opening ceremony for the memorial in October of 2012, for instance, German Chancellor Angela Merkel said that "it is a German and European task to support [the Roma] people wherever they live, no matter what country."
But since her speech, facing political pressure to limit the arrival of migrants and refugees, the German government has instead taken actions to restrict asylum opportunities for applicants from the West Balkans, many of whom are Roma.
Meanwhile, those in the Roma community for whom Germany is home, continue to face well-documented racism, while Roma in other countries are targeted in hate crimes. And Germany's Federal Anti-Discrimination Agency found that derogatory stereotypes and prejudice about Roma are still prevalent in most segments of German society today.
At a time when far-right politicians are gaining attention and popularity in Germany and other nations around the continent and world, The WorldPost looks deeper into the current plight of Roma in German society, through the stories of a new generation leading their minority community's battle for acceptance.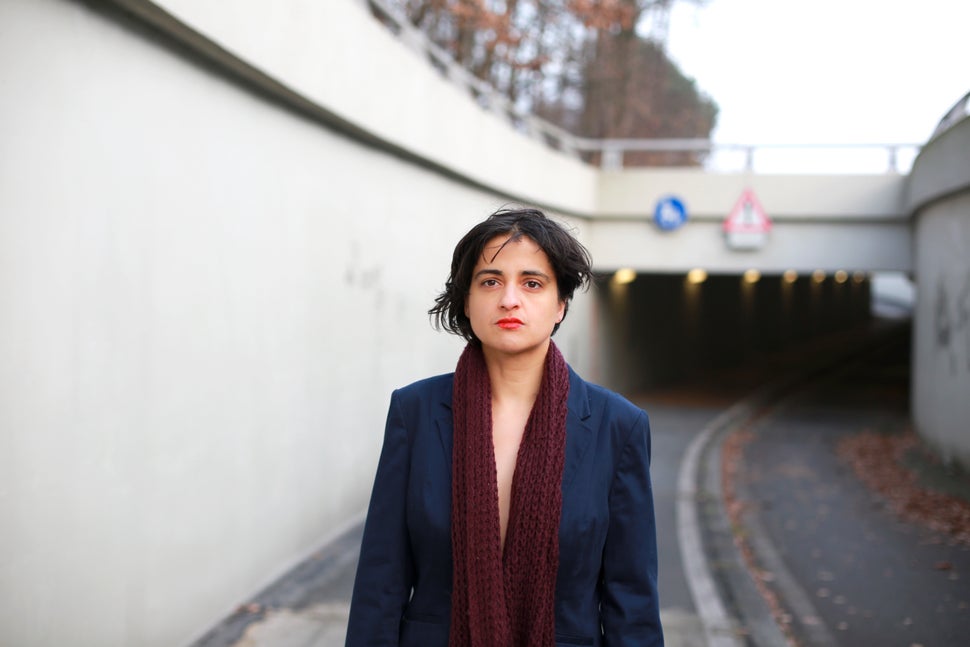 Trauma and Racism
Seven relatives of Joshla Weiss, including both of her grandfathers, were murdered in Nazi concentration camps. Weiss is a 36-year-old German citizen, whose origins are Sinti, one of the larger ethnic subgroups within the Roma. She has lived in Germany her whole life; her ancestors came to this part of the world more than 600 years ago.
The Nazis viewed Weiss' ancestors and the rest of the Roma as "racially impure" and deprived them of rights before eventually sending them to extermination camps. Up to 220,000 Roma are estimated to have been murdered by "Germans and their Axis partners," according to historians cited by the United States Holocaust Memorial Museum.
"Trauma is in our genes," Weiss told The WorldPost.
They were demeaned, stripped of their rights, forced into labor, sent to extermination camps, murdered.
It is this trauma, she said, that has made the Roma population in Germany less trusting of ethnic Germans. But the lack of trust is not only rooted in the past. In today's German society, people of Roma background face "everyday racism" and discrimination, Weiss said.
The racism Weiss mentioned is reaffirmed in a recent Pew study that found as many as 40 percent of Germans have an unfavorable view of Roma, as opposed to 29 percent for Muslims and 5 percent for Jews. Instances of stereotypes about Roma ― suggesting they are undomesticated, have no concept of private property and don't like to work ― regularly occur in German politics, media and culture, according to a study from 2013 by the Remembrance, Responsibility and Future foundation, a German nonprofit that promotes rights of Holocaust victims. And in another study at the University of Leipzig, a little over 50 percent of interviewees felt that Roma are prone to crime, and almost the same amount said they would have a problem with having Roma neighbors.
Invisible Roma
There are about 70,000 Roma who are citizens in Germany today. But according to Weiss, many Roma hide their cultural identity rather than embrace it in part because of the high levels of xenophobia they're exposed to in the country.
The Roma in Germany are "often invisible in the public, not recognized, not viewed as Sinti or Roma," Albert Scherr, a sociologist from the Freiburg University of Education in Germany who has studied Roma in the country extensively, told The WorldPost. Scherr said most of them were born in Germany and work "in normal jobs, have academic careers and live a normal life."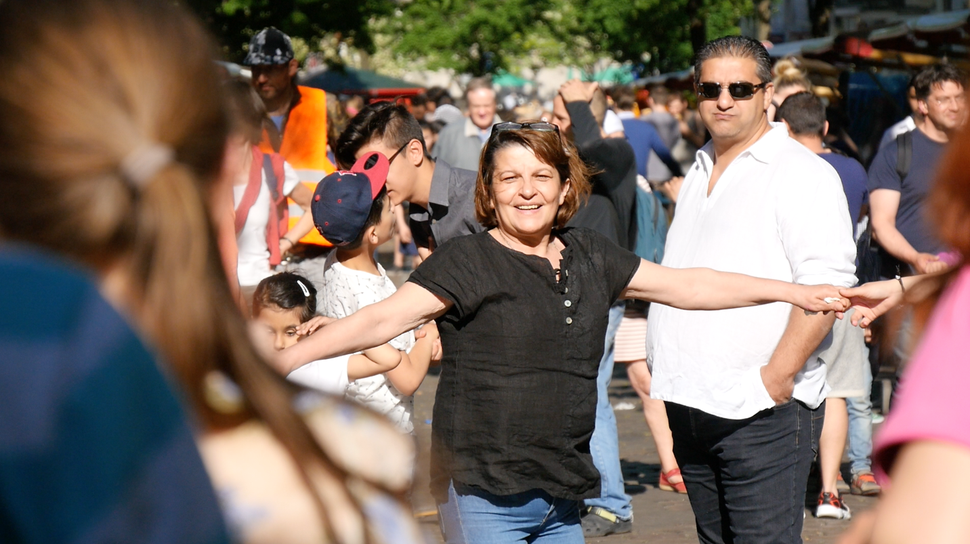 Making Roma people and culture more visible in the German public sphere is the goal of the Herdelezi festival, which takes place annually in Berlin. Several hundred Roma and non-Roma gathered for last year's cultural celebration on a sunny weekend afternoon in May. An entire street was blocked off and instead of cars, there were two rows of food stands serving an array of Balkan pastries, stuffed vegetables and barbecued meat. Next to the stands of food were arts and crafts booths, where children made their own colorful badges and engaged in other creative activities.
This street festival ― organized by Amaro Foro e.V, the Berlin branch of the national Roma youth association that Weiss works for ― aims to counter negative stereotypes about Roma by showing the diversity of the community. The goal of this festival is to "come together to celebrate ourselves, to introduce ourselves – we are here!" Weiss said.
'Trauma is in our genes.'Joshla Weiss
The festival's participants included Roma musicians from Germany, Bulgaria, Romania and Serbia, who performed everything from sentimental pop love songs and rhythmic Balkan beats to American-style hip-hop. An enthusiastic crowd of young and old Berliners of all ethnic backgrounds danced in front of the stage, while others stood around and cheered.
Rejected Roma
The population of Roma in contemporary Germany is made up of several groups, Scherr said, each with a different legal status and different social status in society. Aside from the "invisible" German-born Roma people who are citizens, there are two other main groups.
The first includes Roma who immigrated to Germany from other European Union countries ― mainly Romania and Bulgaria ― and therefore have a legal right to stay due to their EU citizen status. The second consists of Roma from West Balkan countries, whose situation is much more complicated because they are not EU residents, and as a result, have limited options for legal immigration to Germany.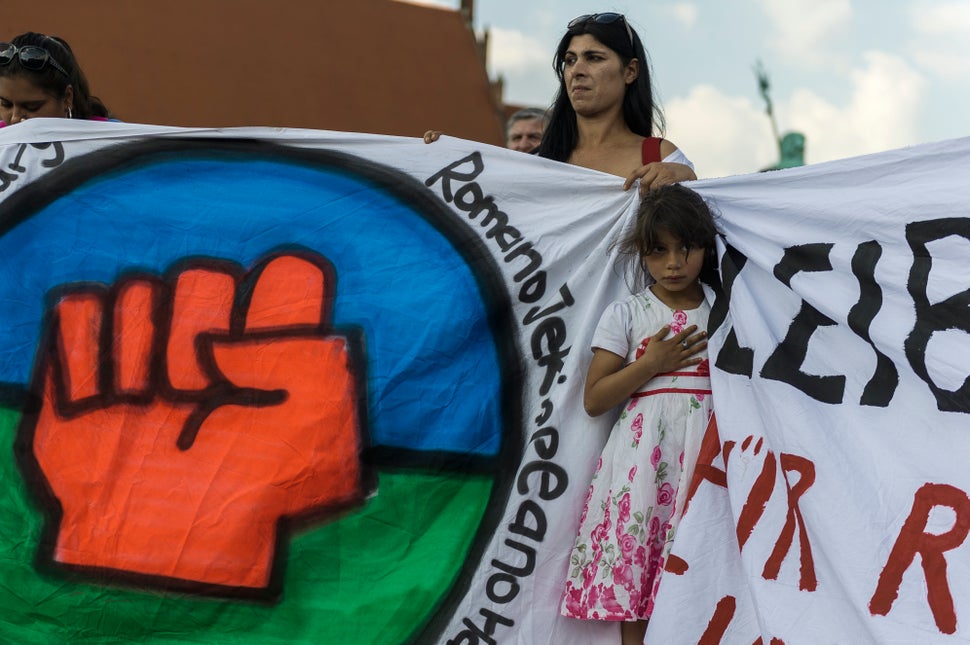 Rejection and deportations of Roma asylum seekers from the West Balkans is what led to a series of demonstrations in support of the Roma community throughout Germany last year. On a warm Friday afternoon in June, people marched across Berlin's tourist district, shouting slogans and holding up signs like "All Roma remain here!" and "For Roma there are no safe countries of origin!"
Documenting it all was Kenan Emini, who works for the Roma Antidiscrimination Network, a project funded by the German Federal Ministry for Family Affairs, Senior Citizens, Women and Youth. Emini is the filmmaker behind "The Awakening," a documentary that showcases the stories of Roma who came to Germany for shelter but have been since been deported or face the threat of deportation.
"I just want to give them the voice so somebody can hear their story," Emini, who is in his thirties, told The WorldPost.
Their story is also his. Emini grew up in a Roma family in Yugoslavia, and after fleeing war-torn Kosovo in 2000, received a residence permit in Germany. But he said that in his first seven years in Germany his right to stay was constantly up for review and he feared deportation to Kosovo ― a place where as a Roma he had always felt targeted.
The Roma minority in Kosovo and in the rest of the West Balkans suffers from systemic discrimination and poverty, according to reports by Human Rights Watch and by the U.S. State Department. In the past decade, a large number of West Balkan Roma fled to the European Union in the hopes of finding shelter ― and Germany was a prime destination.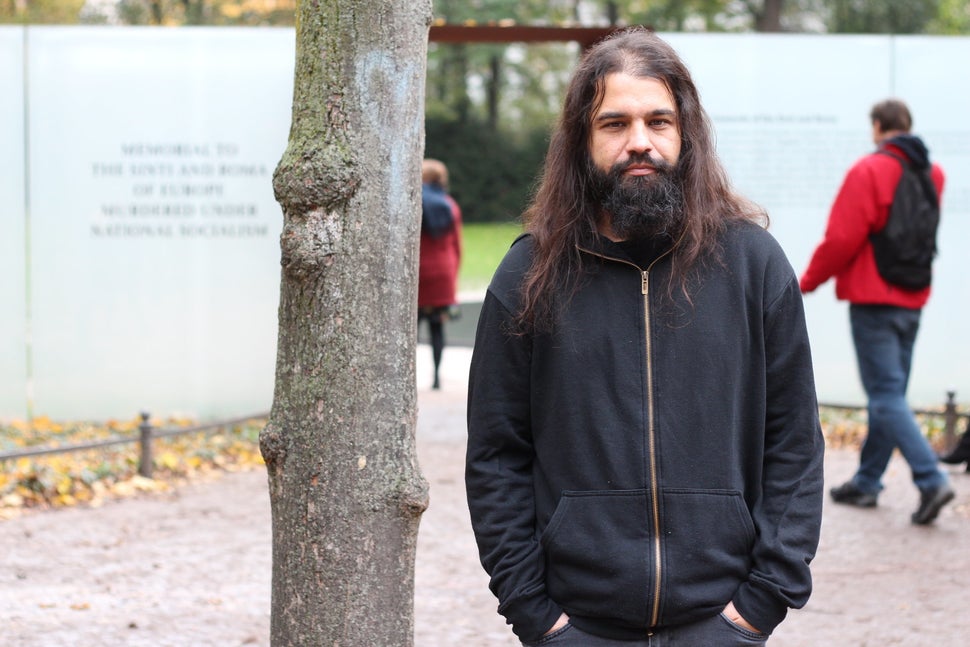 The overall number of people from West Balkan countries who applied for asylum in Germany started increasing in 2009 and peaked in 2015. The ethnicity of asylum applicants is not recorded, but German media reported that many of the applicants who held citizenship of a West Balkan country were in fact Roma.
The arrival of the West Balkan asylum seekers coincided with an influx of asylum seekers from the Middle East and Africa, particularly in 2015, a year in which over a million people came to Germany. Facing political pressure to halt the flow of newcomers, the German government added six West Balkan countries ― Kosovo, Serbia, Macedonia, Bosnia-Herzegovina, Montenegro and Albania to its "list of safe countries," allowing authorities to easily and quickly reject asylum applications of nationals from these countries.
'Good Refugees', 'Bad Refugees'
Emini said that the "safe countries" law has turned the Roma who come to Germany for protection into "unwanted" or "bad" refugees, as opposed to the "good" refugees from Syria.
But the German government sees the system differently. A spokesperson of Germany's federal minister of the interior, Tobias Plate, explained via email that every asylum application is reviewed individually, and applicants have the opportunity to state their case to German authorities.
'I just want to give them the voice so somebody can hear their story.'Kenan Emini
"This applies, without exception, to all asylum applicants from safe countries of origin, including members of the Roma ethnic group," Plate wrote. "There are no facts that justify the assumption that the situation in the Western Balkan countries forces the Roma ethnic group and other groups of persons to leave," he added.
Listing countries as "safe" risks less favorable procedural treatment to people of certain nationalities, according to European Council on Refugees and Exiles, or ECRE. The ECRE legal briefing points out that "it often happens where nationals 'generally' enjoy state protection [and] certain minorities … find themselves exposed to ill treatment."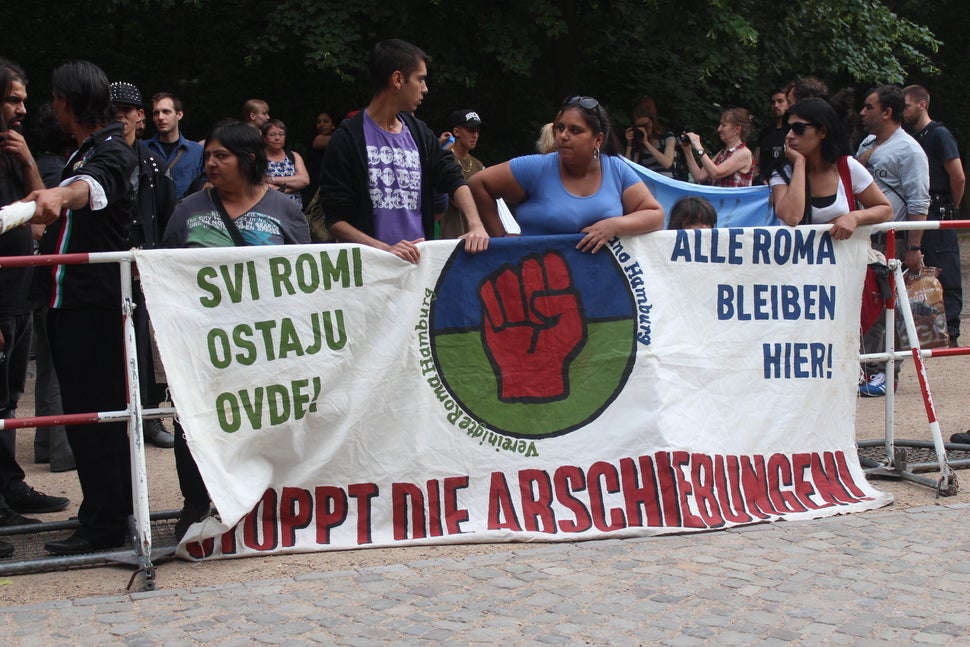 In the case of Germany, the addition of the six West Balkan countries to the list of "safe countries" has been very influential. The asylum recognition rate for West Balkans applicants in Germany are currently very low, and German authorities have seen a sharp decrease in the number of asylum applications from these countries since the designation was assigned.
Emini helped draft a petition addressed to Chancellor Merkel stating that Germany has an "historical responsibility to victims of the Holocaust," and that just as German authorities offered protection to Jews fleeing Soviet Union in the 1990s, they should offer protection to the West Balkan Roma.
"Jewish people, they were smart, they talk about the Holocaust a lot, and the whole world knows about the Holocaust, and this is their right. They do a good job of fighting for their rights … and this is very important for us to learn from this," Emini said.
'[The Jewish people] do a good job of fighting for their rights … and this is very important for us to learn from this.'Kenan Emini
Regarding his identity as a Roma, Emini is ambivalent. He is proud of his background but does not feel a need to define himself by ethnic or national terms.
"I don't have this nationality trip in my head ― if I am Roma or not Roma," Emini said. "We are all human. But I am in this role, so I must live with this."
Opportunity Mixed With Racism
Emini managed to secure his residency in Germany after a seven-year bureaucratic struggle. On the other hand, for Roma who emigrated from European Union countries, the path to residency in Germany is much shorter.
Twenty-six-year-old Aurel Dinu is from Romania, an EU country where the Roma minority faces systemic discrimination, according to a report by Amnesty International and a survey by the European Union Agency for Fundamental Rights. He grew up in a poor Roma community, and dropped out of elementary school after four years because his parents could not afford to provide him with books, pens and other school equipment. He spent his teenage years finding different means of making money like collecting valuables from dumpsters and begging people on the street for spare change.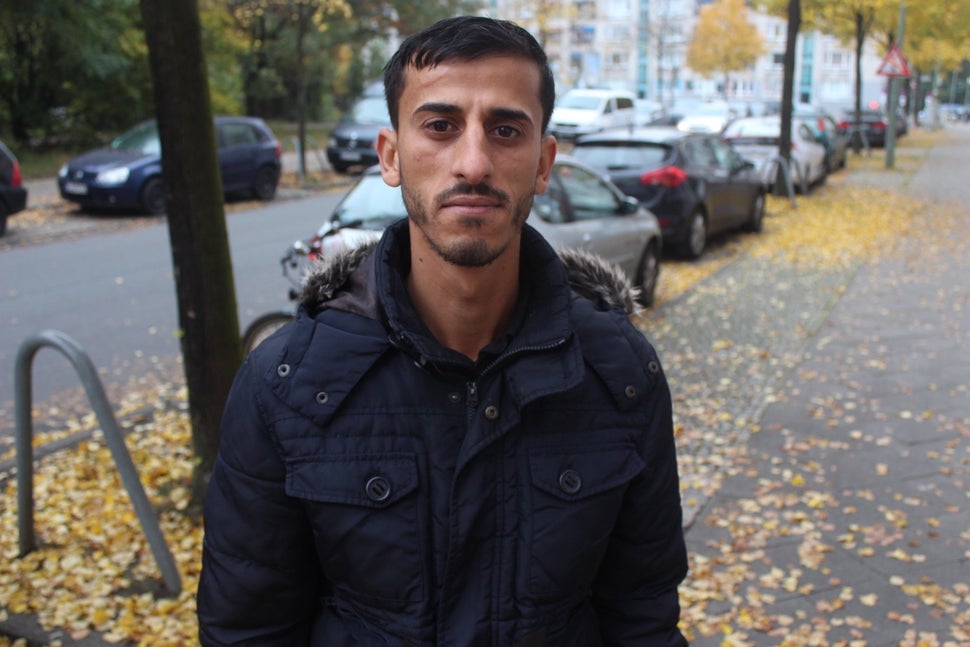 Three years ago, Dinu was married with four kids and a fifth on the way. That's when he and his wife, realizing they had no chance to give their children a good life in Romania, decided to come to Germany.
"If we had stayed in Romania I would not have been able to put my children in school right now because there is too much discrimination. That is what I myself experienced," Dinu told The WorldPost in Berlin.
"I want to stay here. I don't want to go back to Romania. I want a better future for my children. I want them to go to school and to have a better life than I had," he added, noting the even more blatant and systemic racism Roma face in Romania than in Germany.
When the family came to the German capital in 2014, they lived in a public park for four months until they were able to find space in a local homeless shelter. At first, Dinu earned money by wiping car windows in city intersections, and by collecting empty bottles for recycling. Then he got hired to work in a cleaning company, where he was employed for a year and a half. After working 18 months in Germany, Dinu ― and his family members ― gained free access to German health care as well as basic welfare support.
'If we had stayed in Romania I would not have been able to put my children in school right now because there is too much discrimination.'Aurel Dinu
Last summer, Dinu got a scholarship from the Hildegard Lagrenne Foundation, a nonprofit that promotes integration of Roma, to study the German language full-time. German welfare authorities cover the rent of the 2-room apartment Dinu's family lives in. He said he is thankful to Germany for the opportunity his family has in the country.
But Dinu's comfort in Germany comes with an underlying fear of racism. And while he said the discrimination feels much less than in his home country of Romania, he still insists that on some occasions his wife not wear her traditional, colorful dress ― a visible indication of their Roma identity.
"It is important that she keeps wearing the traditional clothes, but I know that sometimes that can cause problems," Dinu said. "So if we are going to an important meeting, for example in [meetings with German welfare services], then I tell her to not wear that skirt for that moment, take it in her purse and put it back on after we are out of the meeting, just because of the impression it makes, the way it makes people react."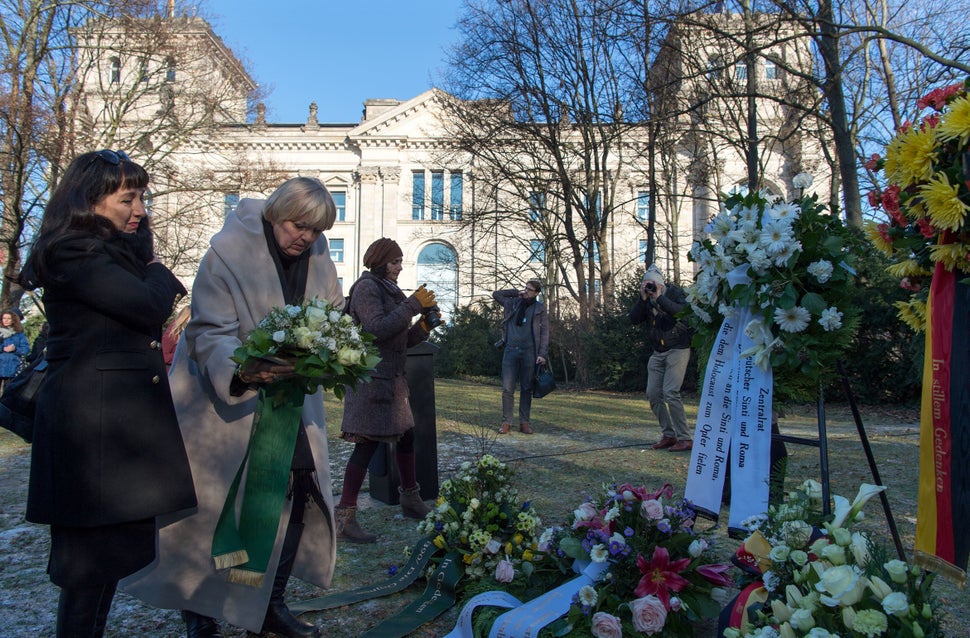 Dinu's worry, like many Roma in the country ― regardless of their residency status ― is that some Germans might discriminate against him and his family.
Over seven decades have passed since Roma were deemed racially inferior by the Nazi regime. But the scars have yet to heal. The reality for Roma in Germany is a mixed bag, which includes an opportunity for a better life for some, deportations for others and racial discrimination for most. As another International Holocaust Remembrance Day comes and goes and as the anti-immigrant message threatens to dominate polls, Chancellor Merkel's promise of support seems more and more empty.
This was produced by The WorldPost, which is published by the Berggruen Institute.