HONG KONG — Born of political frustrations, Hong Kong's Umbrella Movement has blossomed into a vibrant exhibition of the artistry and inventiveness of the city's youth. Pro-democracy demonstrators are transforming a major swath of the city into a canvas, with much of the imagery focused on the protesters' adopted symbol: the umbrella.
The photos below were taken at Admiralty, the main protest site surrounding the government headquarters.
All photos Matt Sheehan for The WorldPost.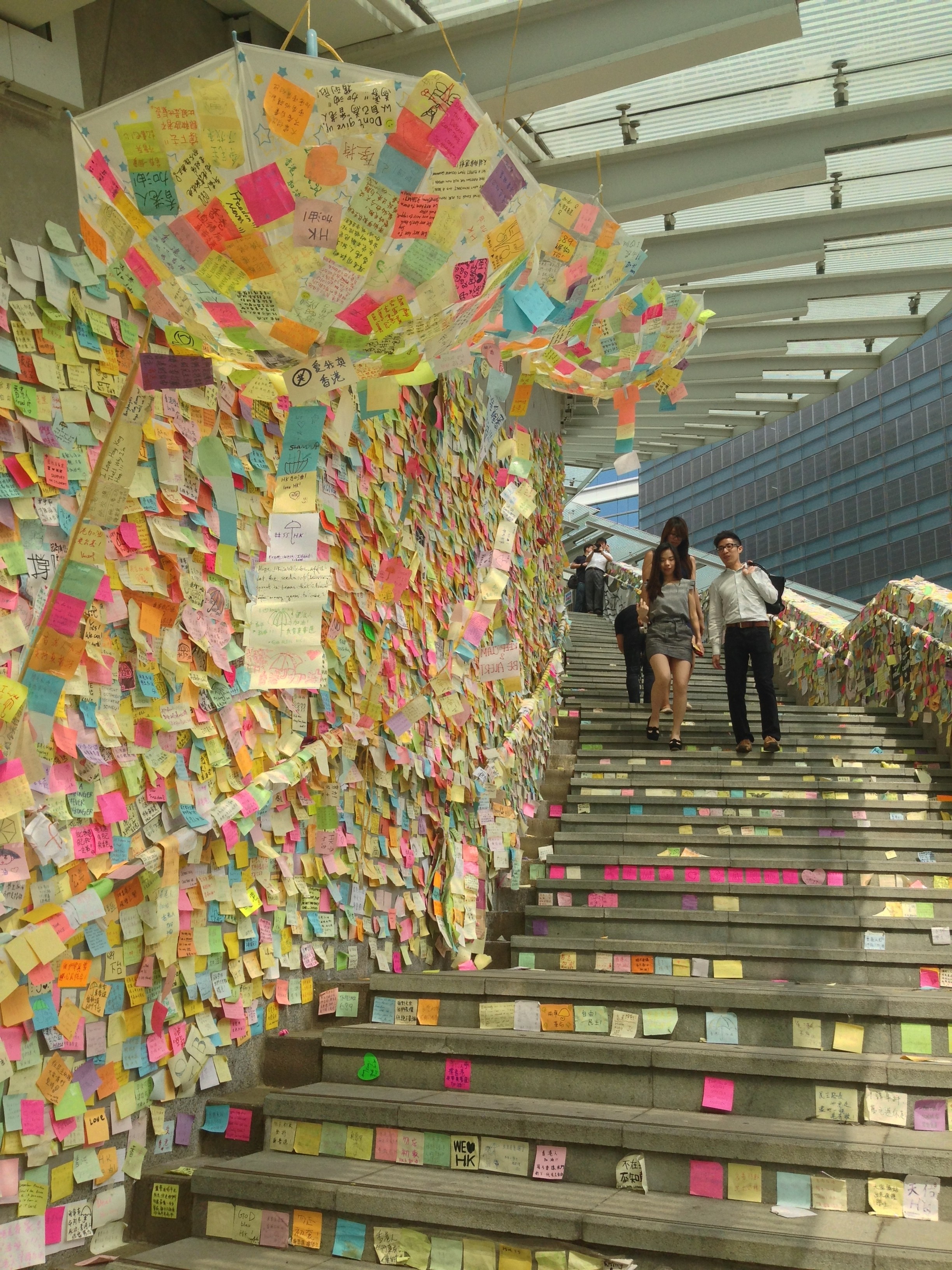 Named for the Beatles legend and protest icon, the "Lennon Wall" is a colorful collage of sticky notes with handwritten messages from democracy demonstrators.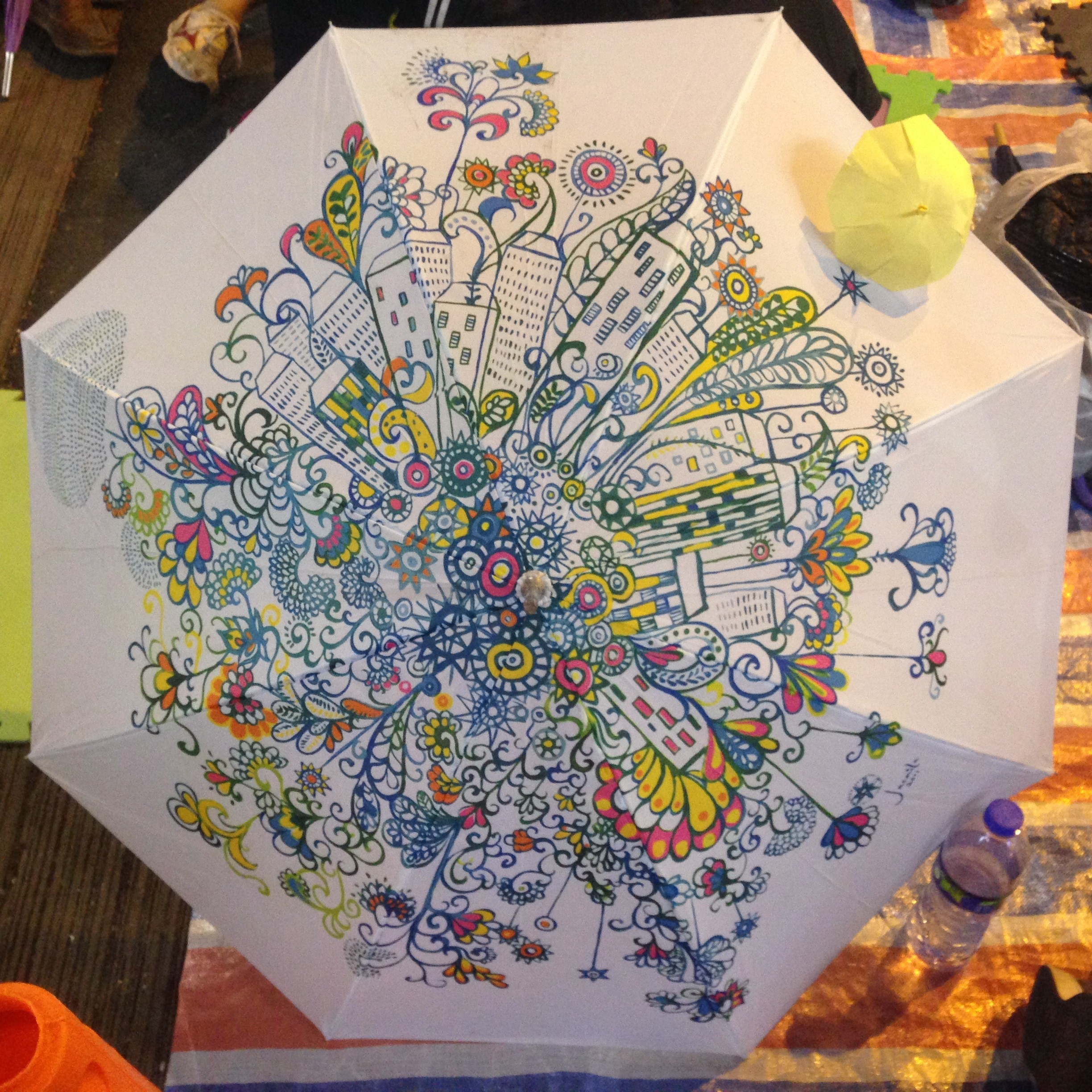 An intricately illustrated umbrella shows the skyline entwined with flowers.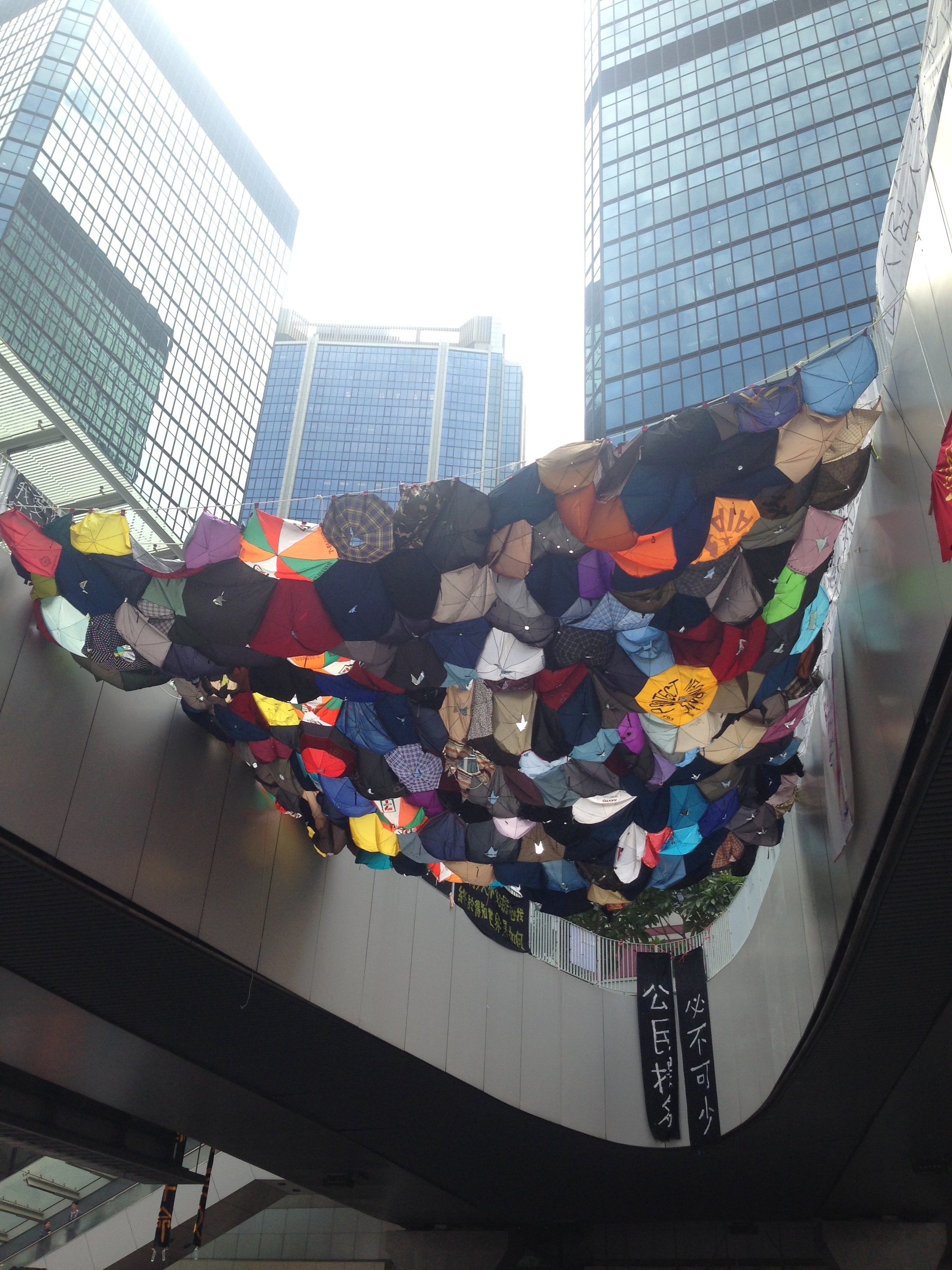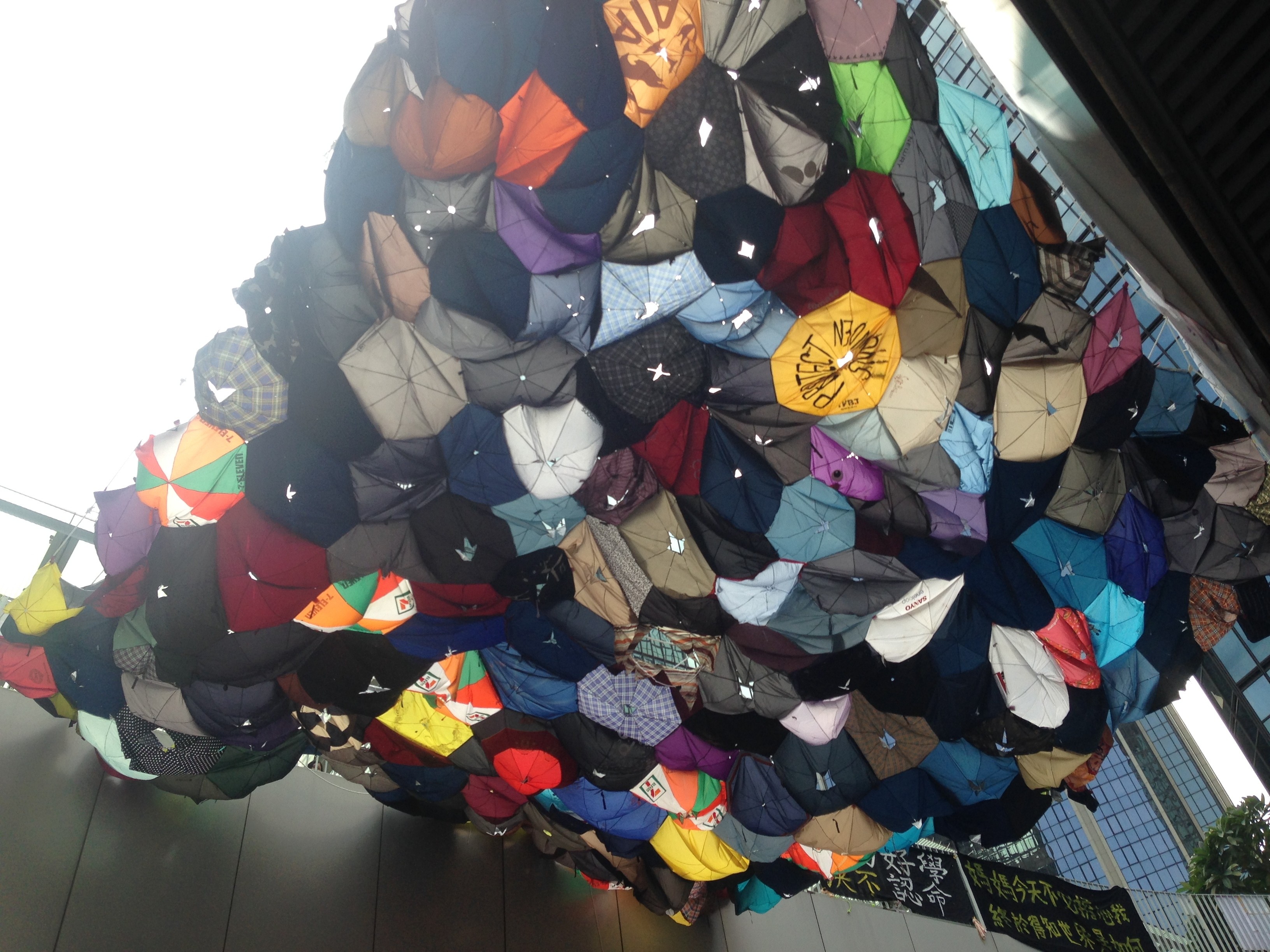 Demonstrators have created a canopy of umbrellas in a skybridge at the heart of the Admiralty demonstrations.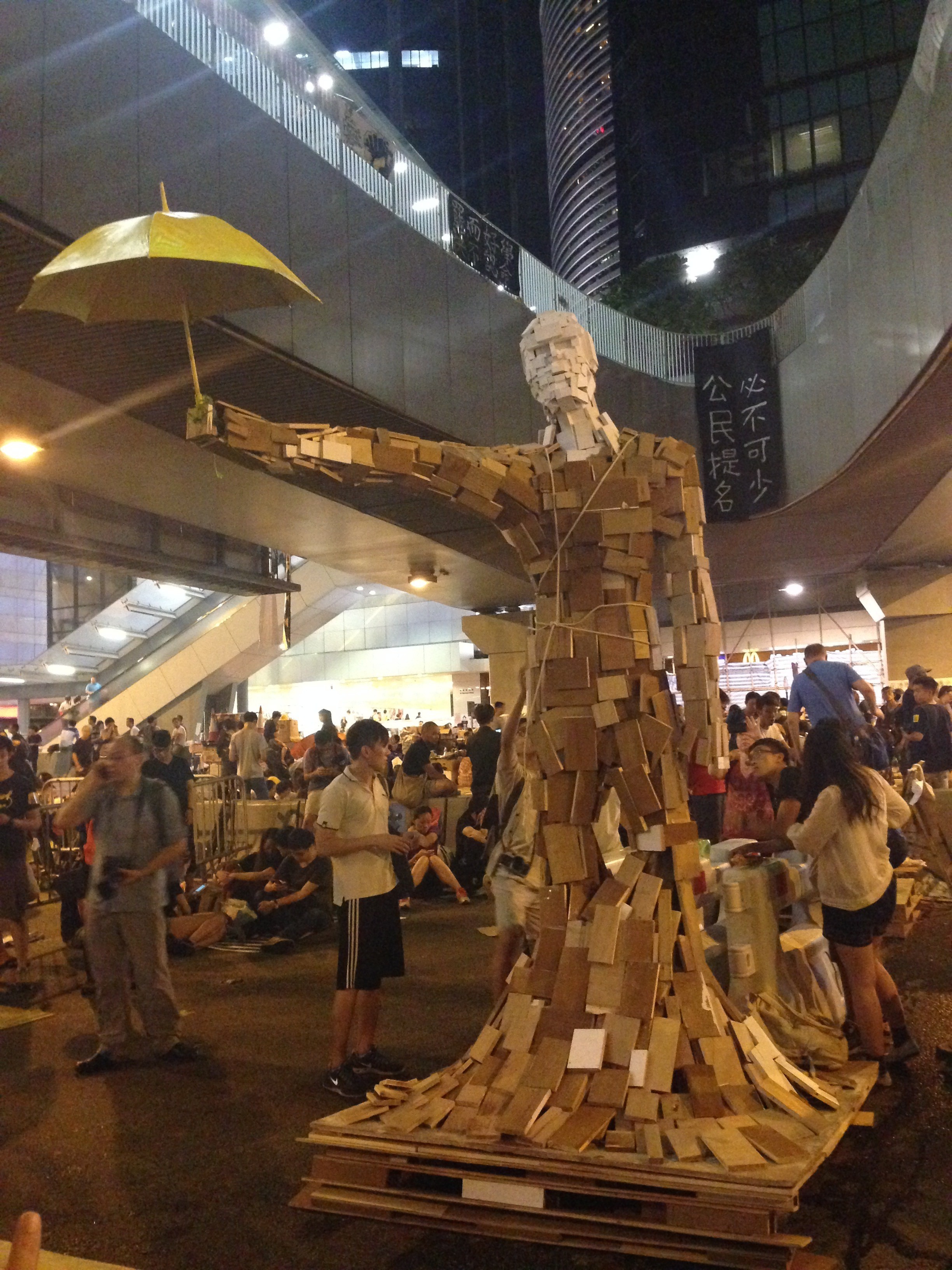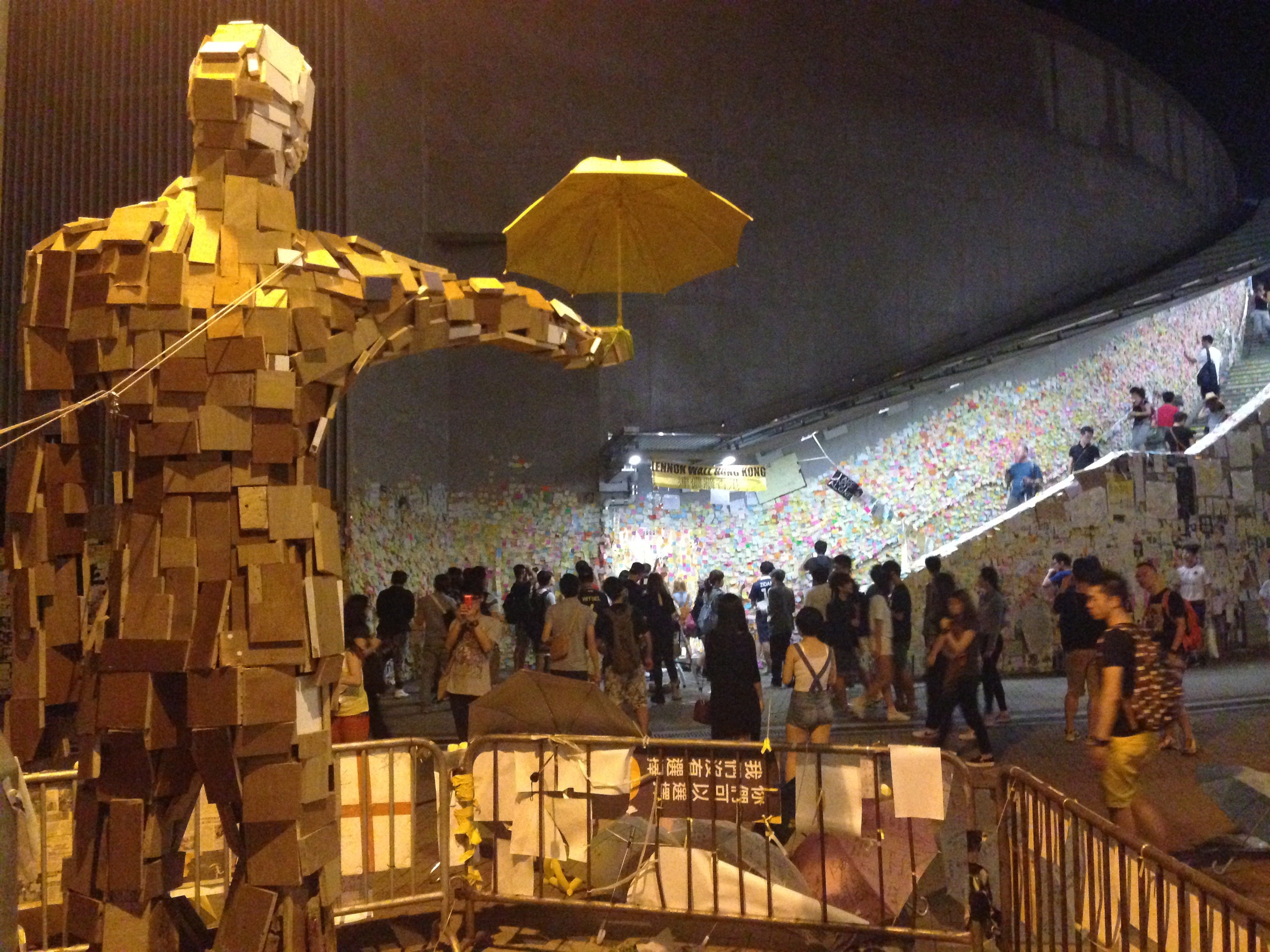 The Umbrella Man statue, created by local artist Milk, sets the gold standard for major installation art.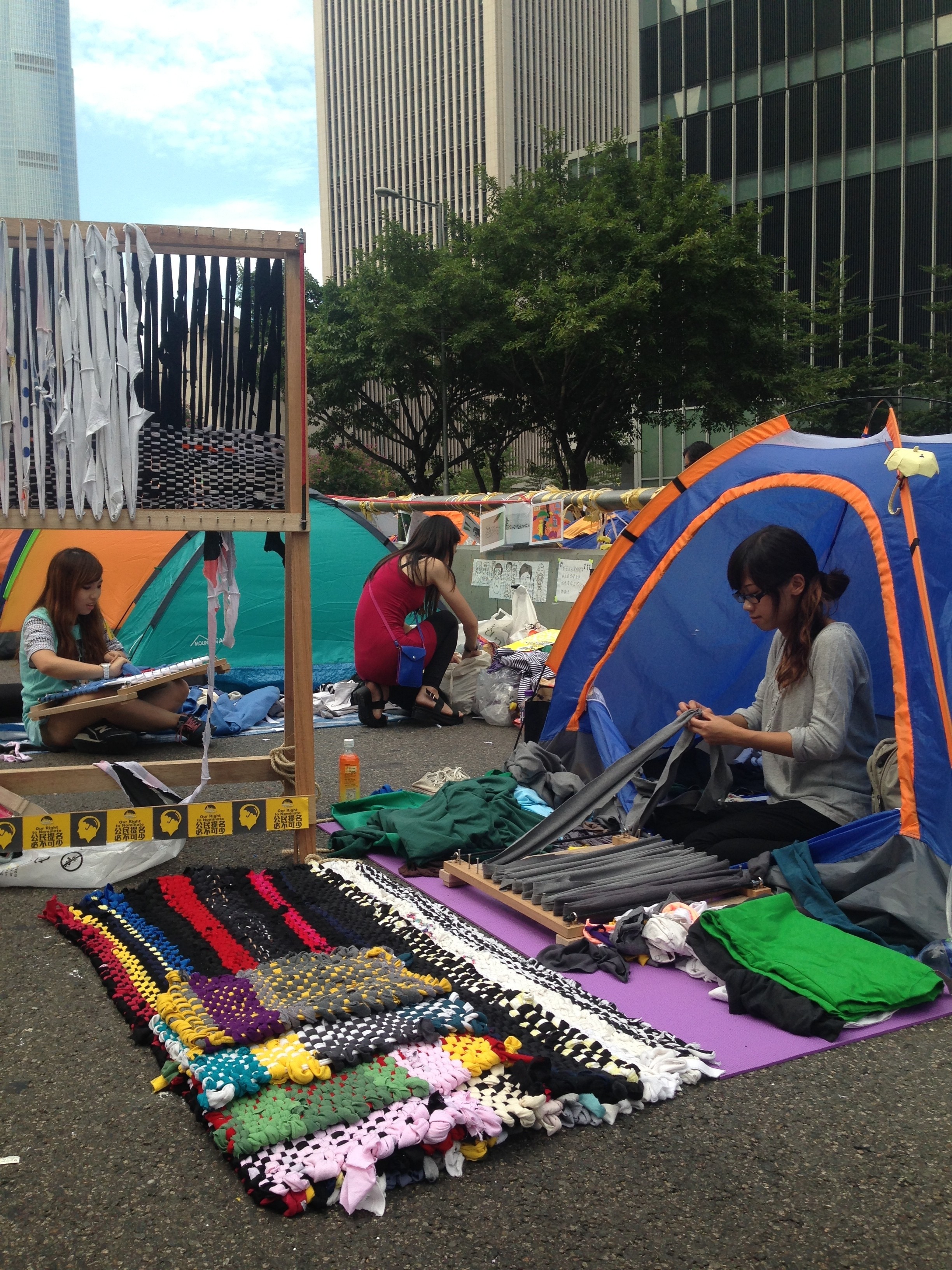 Demonstrators recycle old T-shirts into woven mats that they give to people sleeping on the concrete.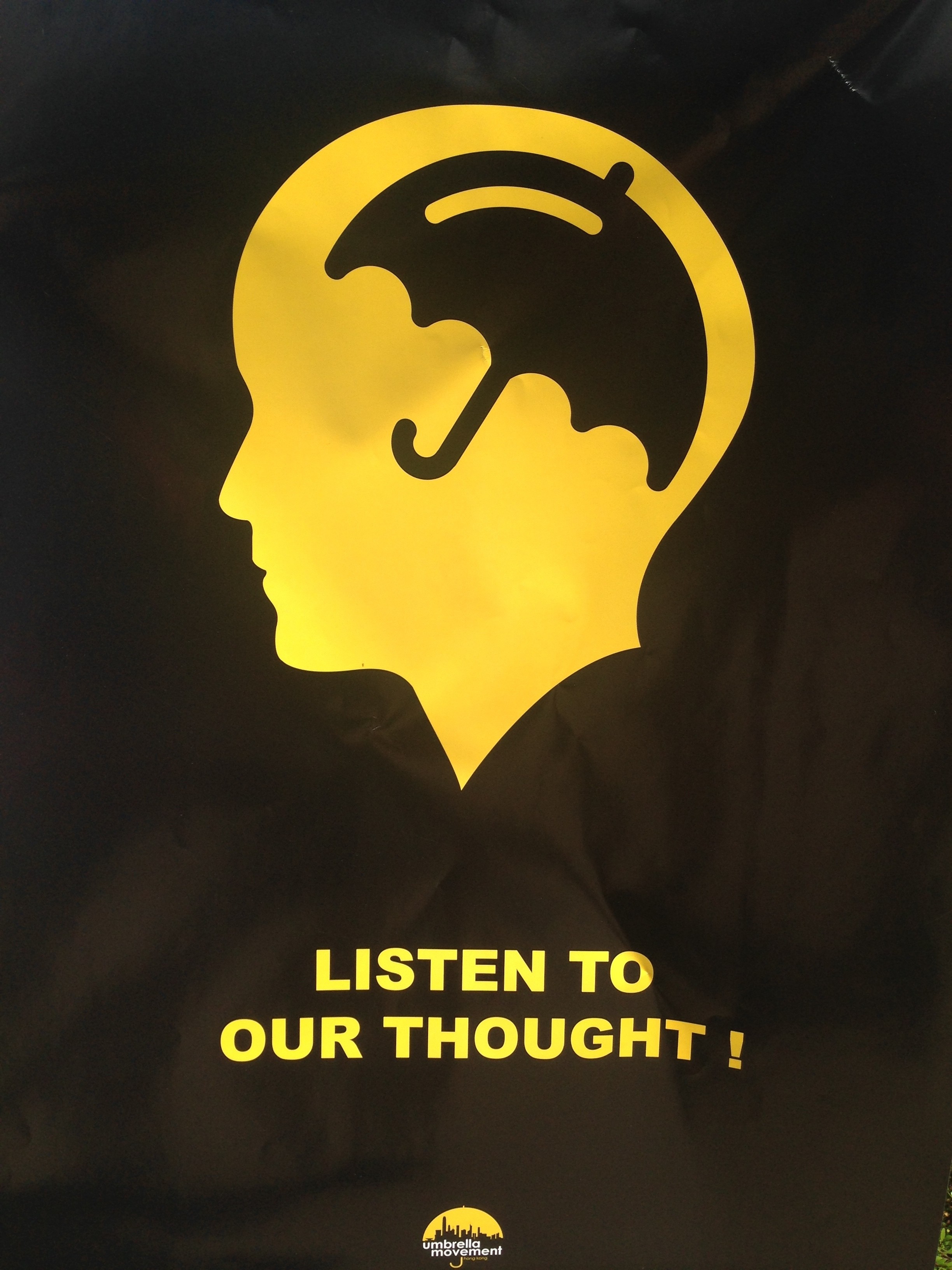 A popular poster from the demonstrations expresses students' desire to be heard.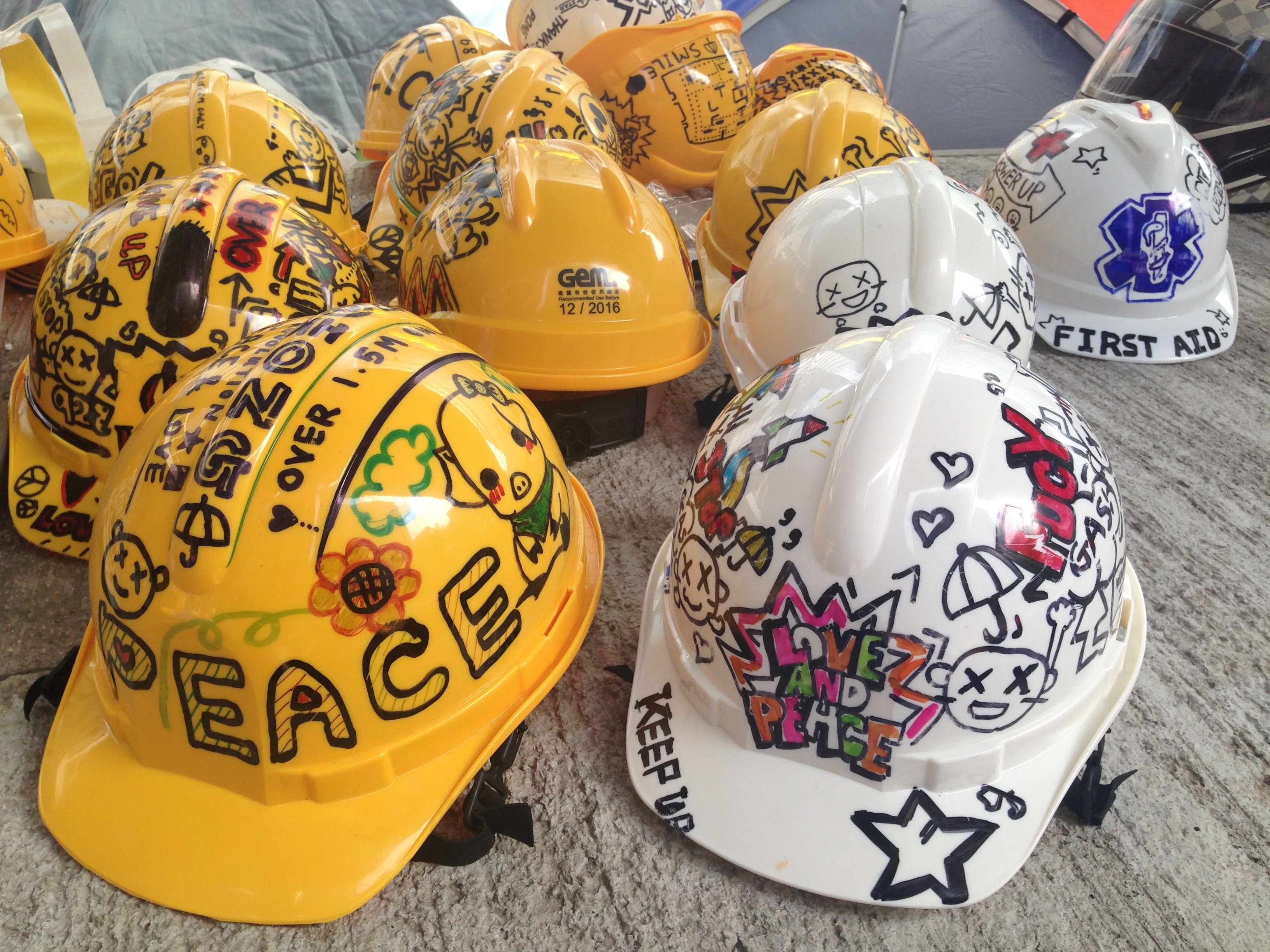 As clashes with police have grown more intense, protesters have geared up but maintained an artistic flare.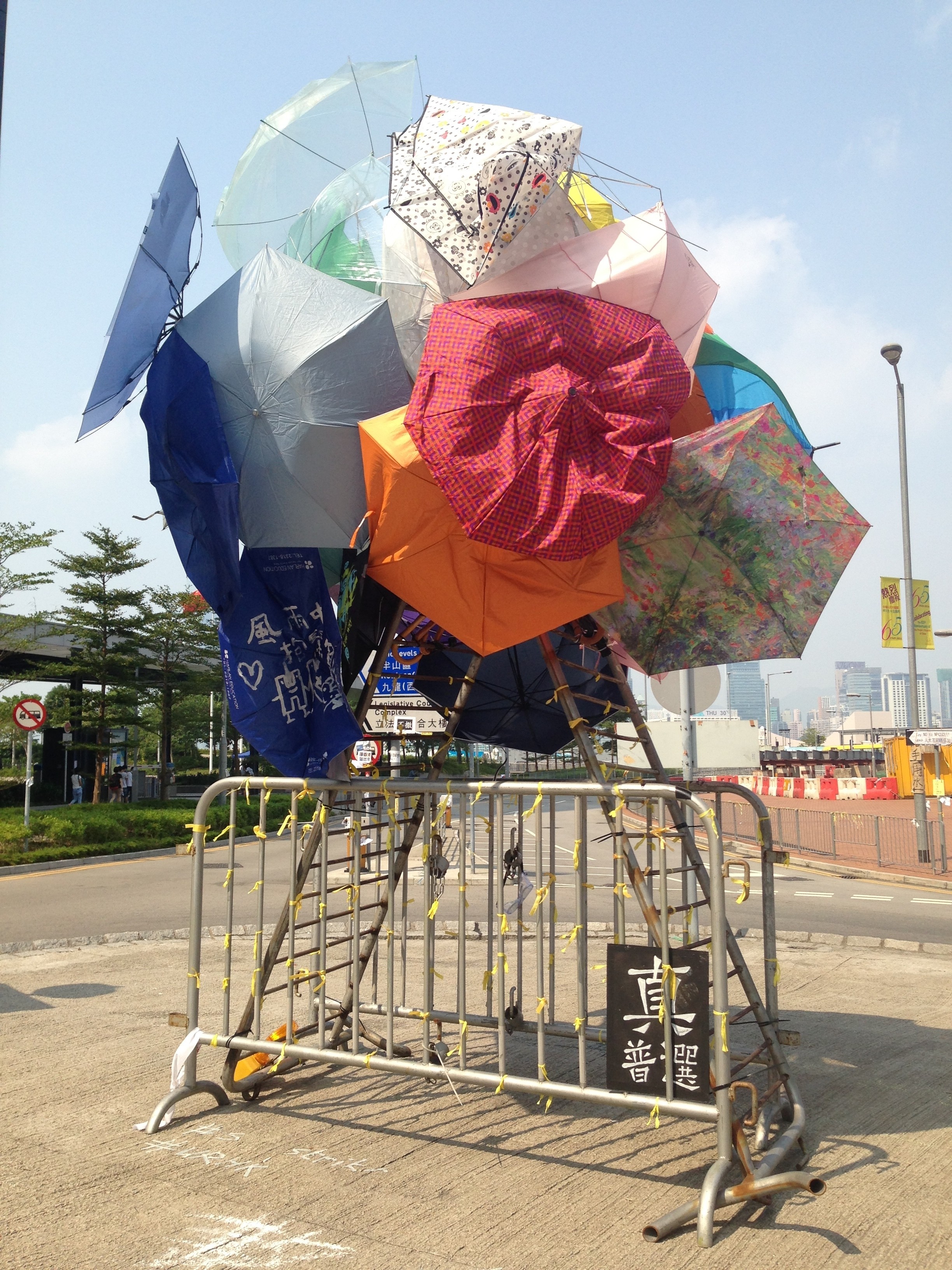 This installation art was one of the early pieces of umbrella-themed art to pop up at Admiralty.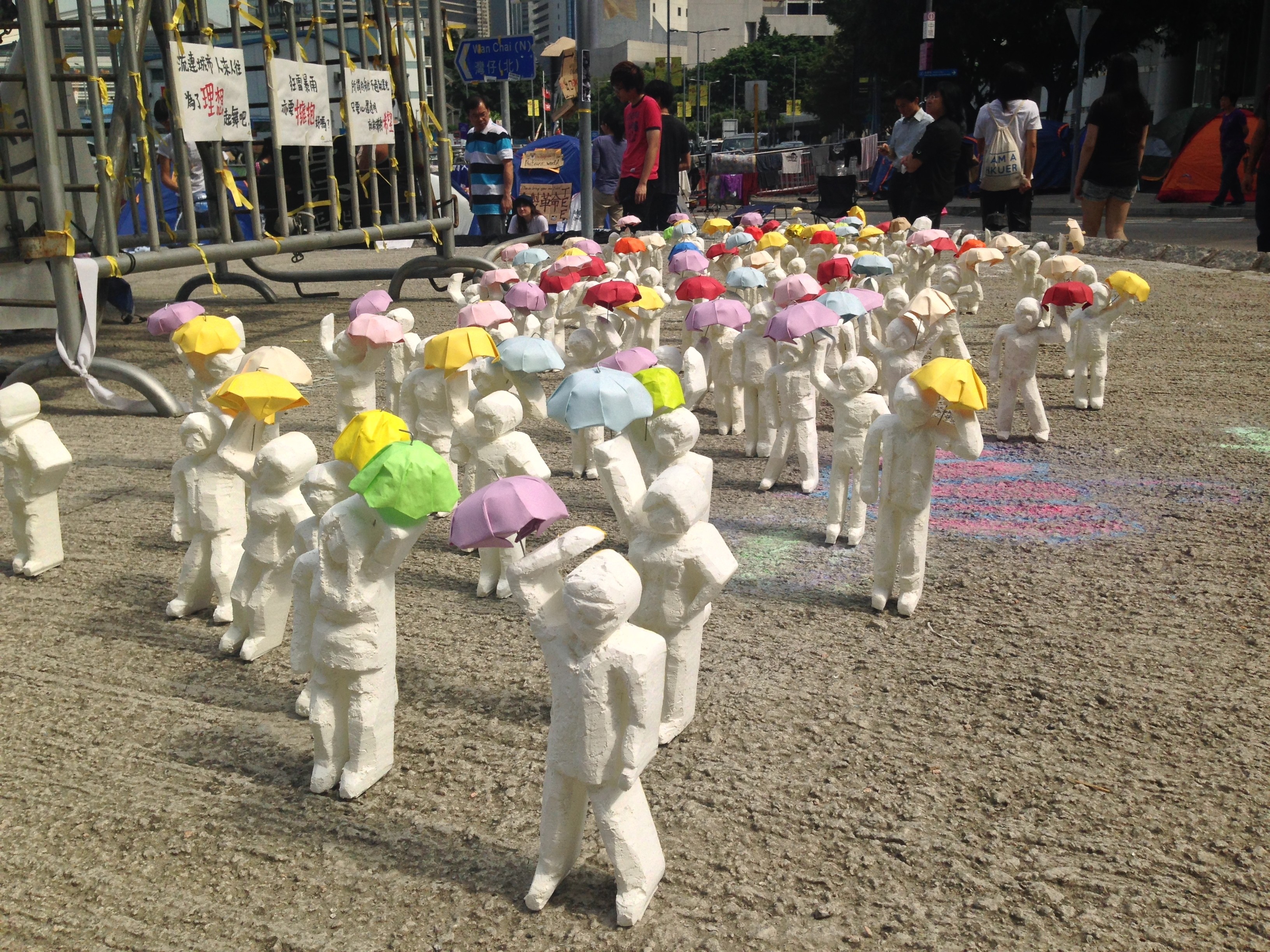 Small umbrella-wielding figurines now sit at the base of the umbrella installation.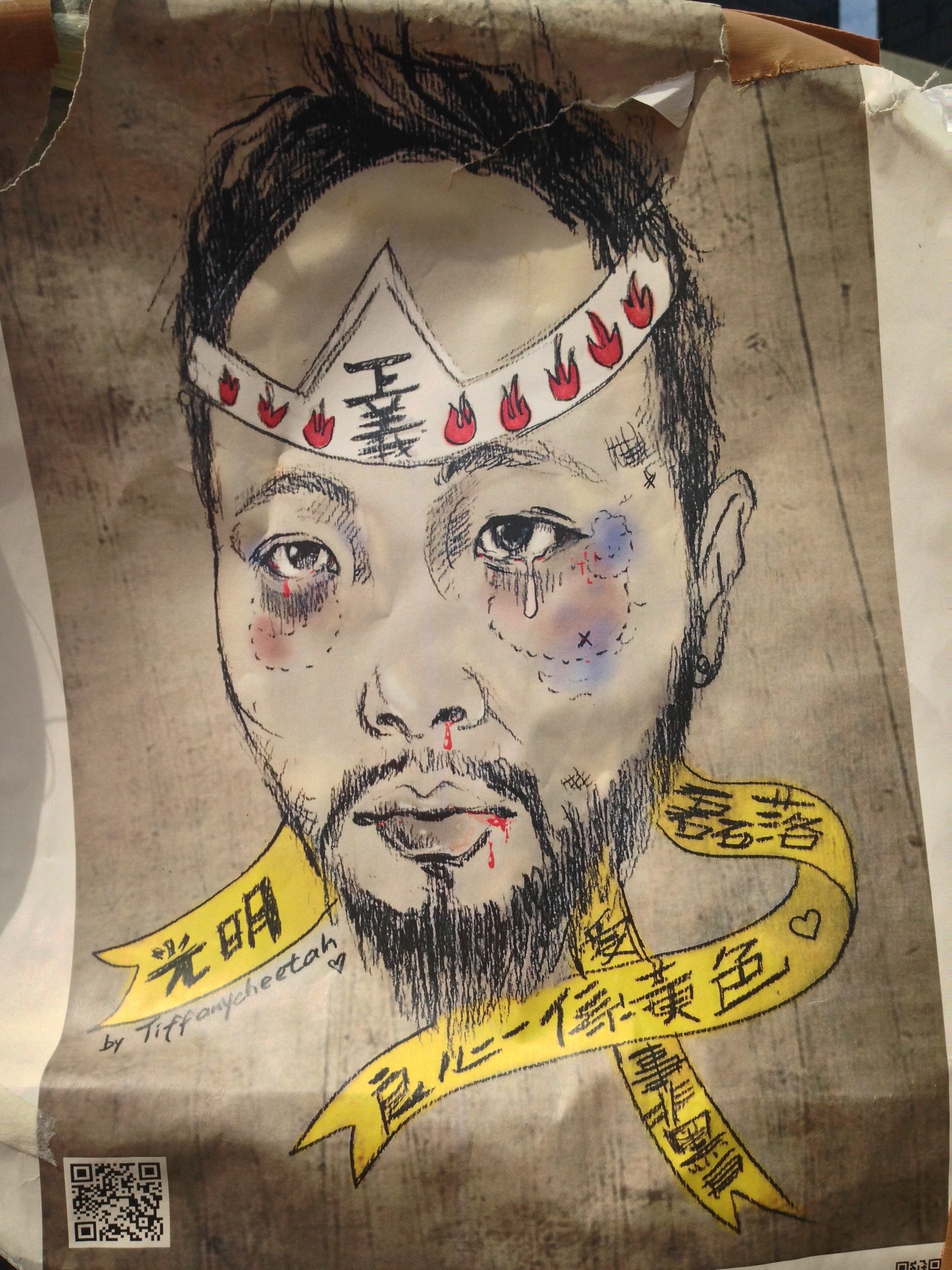 This poster by local artist Tiffany Cheetah commemorates Ken Tsang, a demonstrator whose beating by Hong Kong police sparked outcry last week.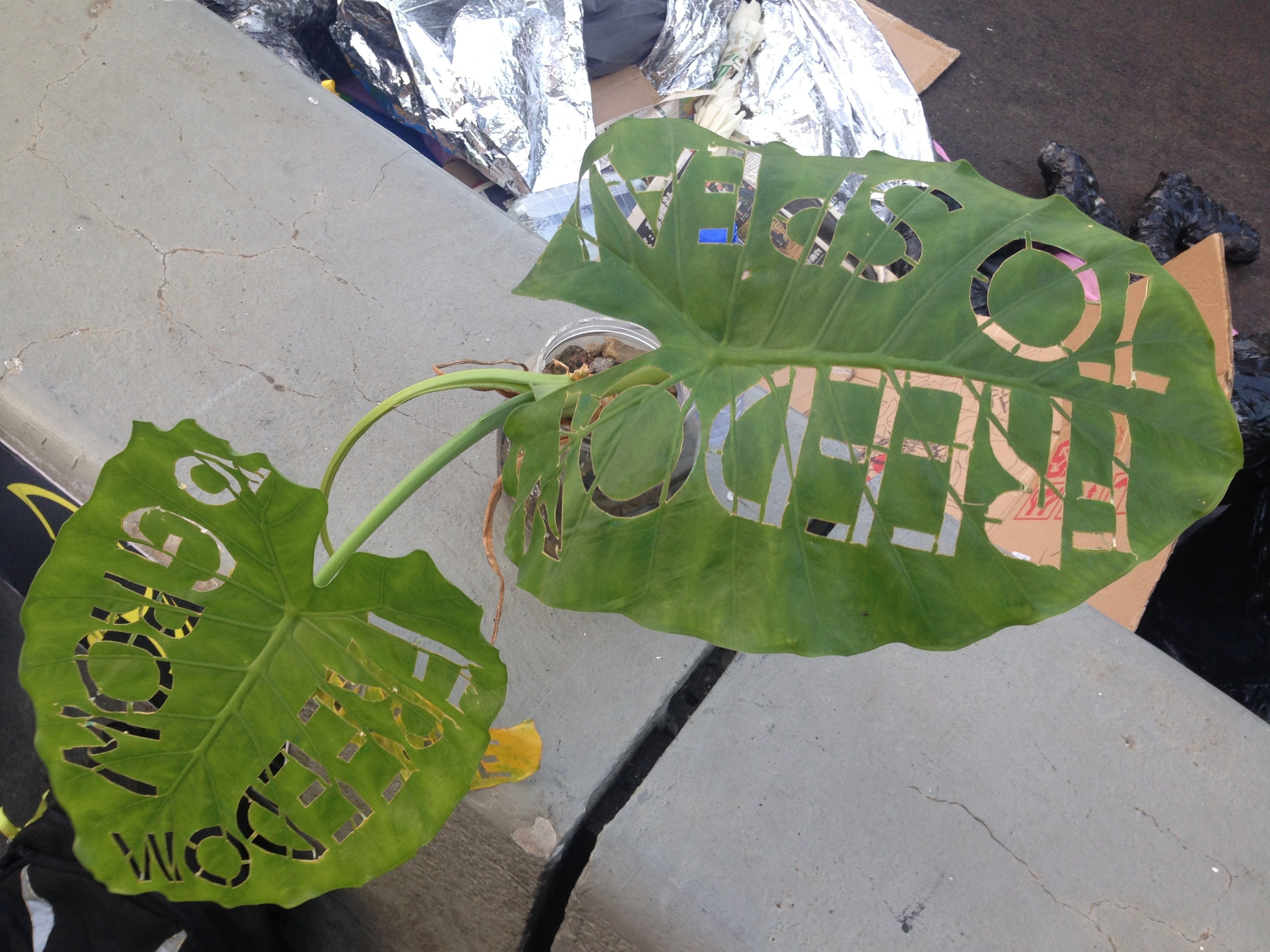 "Freedom to Speak — Freedom to Grow." A delicately engraved plant sits atop the divider on Connaught Road.