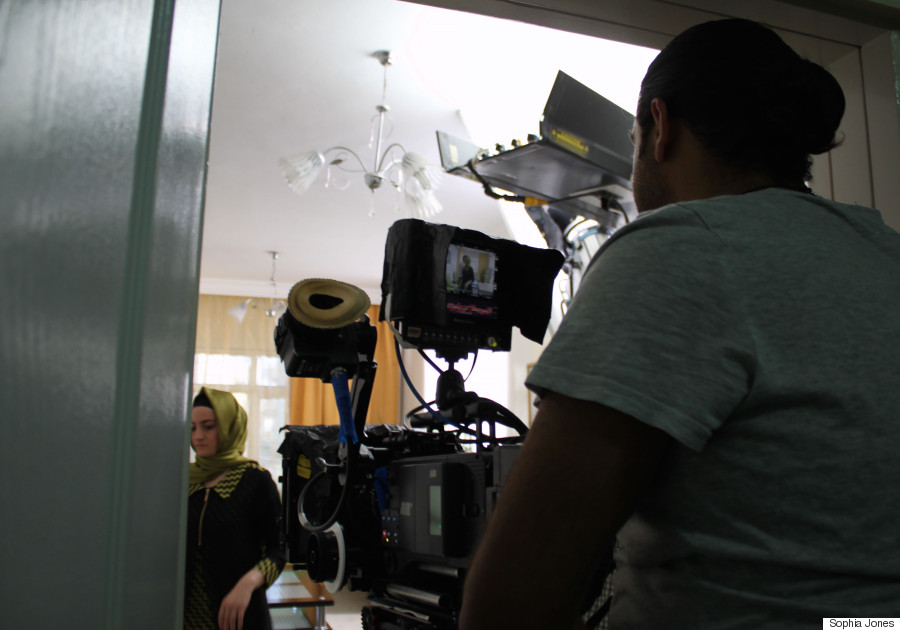 NIZIP, Turkey — On the Turkey-Syria border, a group of Syrians are trying to do something revolutionary. Some have traveled here from Damascus in secret and others have been summoned from their places of exile with a great sense of purpose.
They're here to do what is seemingly impossible back home: film a television series.
Five years into the revolution-turned-civil war that is tearing Syria apart, there is no room for dissent against Bashar Assad's regime. In areas still held by the government, the Syrian state controls every aspect of life, down to what soap operas and shows are aired in people's homes.
But in this dusty Turkish border town of Nizip, just a stone's throw from Syria, the cast and crew of the show "Faces and Places" have sought artistic refuge. Here, Syrians have come together to produce part three of a series that tells the fictional stories of everyday Syrians leading up to the 2011 revolution. It will air around the Middle East — but not in Syria.
"Some may say, 'If your house is burnt down, what do you need decorations for?'" leading Syrian director Haytham Haqqi told The WorldPost on set in Nizip. "And drama can be considered a form of decoration. But I think there is an urgent need for drama, because it is related to how you allow people to see, to create perspectives."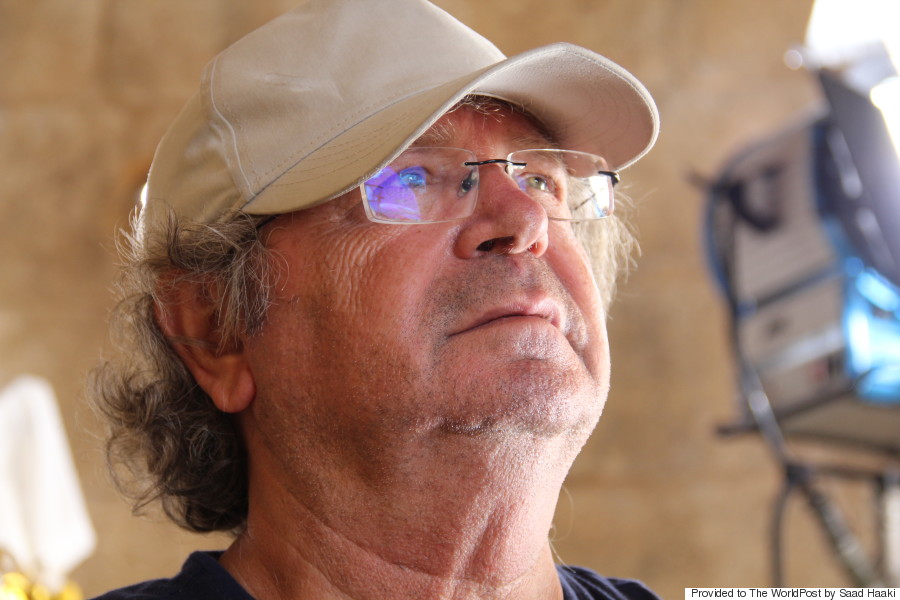 Leading Syrian director Haytham Haqqi on set of "Faces and Places."
The first season, called "Time Out" and written by Haqqi himself, is set in Damascus and follows the lives of the upper-class, intellectual elite. The second, "City of Gold" by Ghassan Zakaria, is set on the coast, portraying the "average Syrian family," according to Haqqi. And the last, "The Castle" written by Khaled Khalifa, is set in a village near the Euphrates River (but really filmed here in Nizip) and details the trials and tribulations of an ultra-conservative family.
The three stories — each 10 episodes long — show drastically different geographic, political and socioeconomic faces of the country.
The peaceful demonstrations of 2011 seem a long way away now, as civil war rages among regime forces, Sunni rebel groups — both moderate and extremist, like the so-called Islamic State — Kurdish fighters and a myriad of other groups, all of which include both foreign and local firepower.
War has displaced at least 7.6 million Syrians inside their own country and left roughly 4 million — but likely many more who are unregistered — seeking refuge in neighboring countries and around the world.
Haqqi insists the television drama isn't just about politics, but instead, a testament to the Syrian people and their lives on the cusp of the revolution, complete with the human dynamics that make a television drama so watchable: lust, love, honor and betrayal.
"This work is an attempt to present our perspective on Syria," Haqqi said during a break between scenes. "I don't think my point of view is the right one. But I have a point of view, and I'll share it."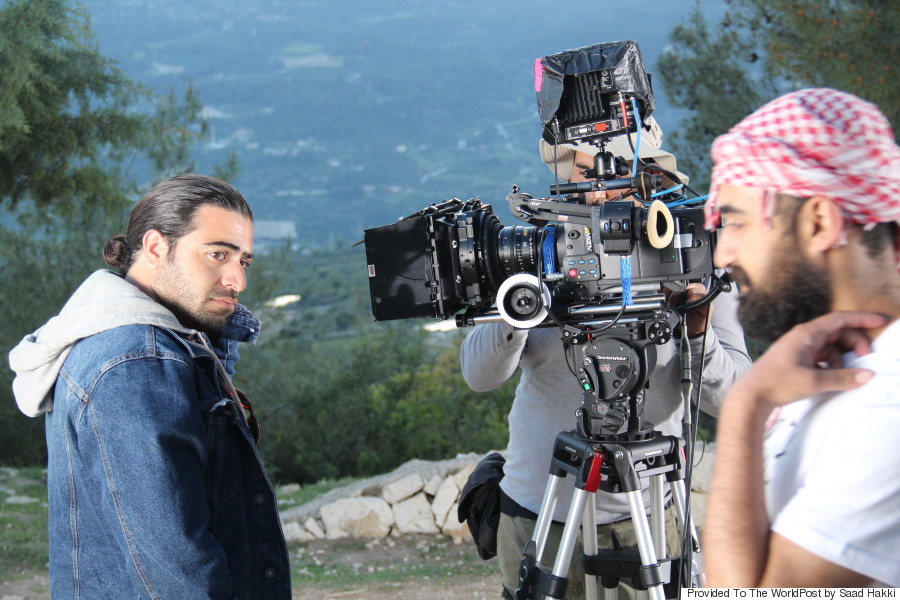 The television crew filming "Faces and Places"
Despite this country's own issues with censorship, not to mention high production and travel costs, Turkey offers a safe space for Haqqi and his team to produce work that would be ripped apart by government censorship in Syria, and likely would land cast and crew members in jail. But even here, Haqqi feels the intense pressure from back home.
"I'm receiving threats, especially after the release of the first story of this series," he explained. "They're telling the story of Syria through their perspective. Why don't they let me tell the story through mine?"
Most of the show's filmmakers and actors are discretely working under the radar of the regime, keeping their involvement in the series a secret — out of fear of detention, expulsion or worse — or have already been forced out of Syria because of their outspokenness.
One crew member told The WorldPost that several people on their team had already been banned from traveling after returning home to Syria on a filming break. This includes one of the actresses from the first season, who will now have to be replaced with a new face and a bold message that informs the viewer why she couldn't play her part: because of the Syrian regime.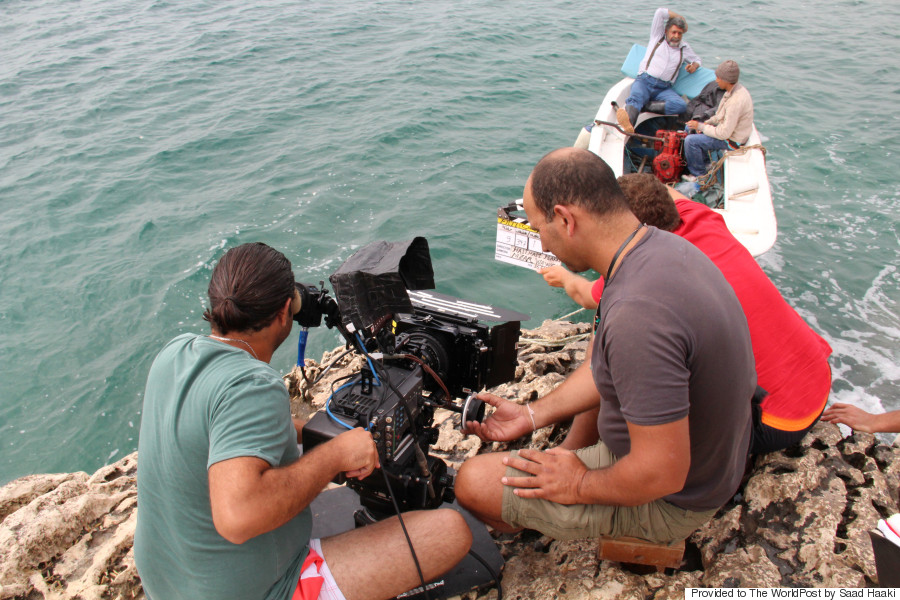 Other filmmakers have been blacklisted by the industry so they can't find work whey they return to Syria.
"As if this is our punishment for working outside [of Syria]," cried one crew member who asked to remain anonymous because they planned to return to Damascus. "You have to beg [for work]. All the remaining production companies in Syria are affiliated with the regime. It's not like anyone from outside can open a production company."
Actor Mazen al Natour, who plays a man stuck between his role as a father and his role in society, said the television show is one of the few not subjected to harsh censorship. Back in Syria, a script would regularly be cut apart by security forces who deemed it unsuitable for society. But "Faces and Places" doesn't hold back, its cast and crew member say.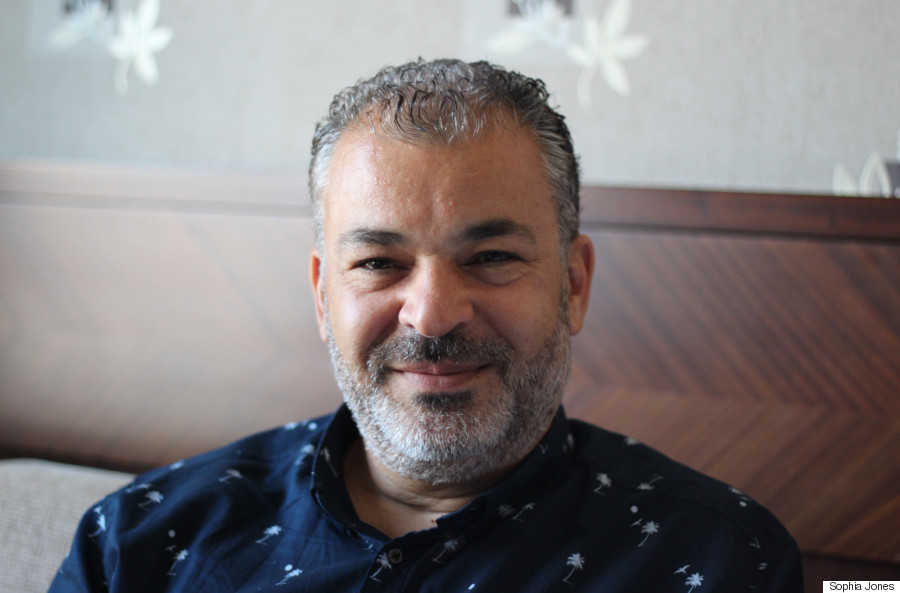 Syrian actor Mazen al Natour poses for a photograph in his hotel room in Nizip, Turkey.
There is no "poison inserted into the honey," al Natour quipped. But his dissent, both in this television show and in other theatrical performances abroad, has cost him.
"Since the revolution, I haven't been able to return," the Dubai resident of 22 years lamented, explaining that he now receives "all kinds of threats."
Azza al Bahra, a leading Syrian actress who plays the grandmother in Season 3, also found herself exiled for her public criticism of the Syrian state.
In July 2012, she fled to Turkey — like the 2 million other Syrians who live here now — and has since relocated to Sweden, where she filed for asylum.
"[The regime] gave me permission to leave just once," she explained. Unlike many Syrians who have simply disappeared, likely locked away in one of the Syrian state's infamous torture prisons, al Bahra had a safe way out, probably due to her high place in Damascus society.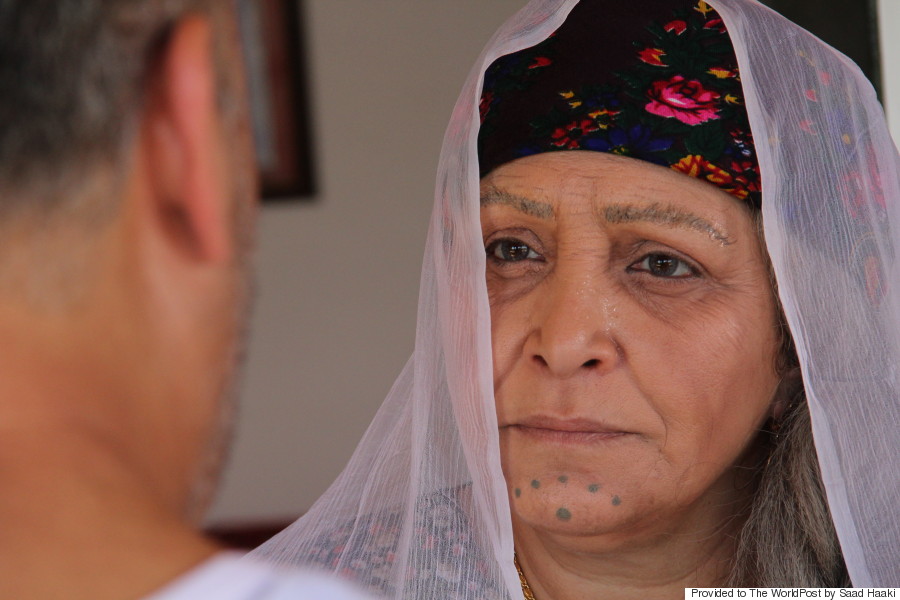 Syrian actress Azza al Bahra in character as the matriarch of the family in Season 3.
She took her chance, leaving behind her grown children, including her son who up until recently did stand-up comedy in the Syrian capital. She stopped publicizing her views, for their safety. This week, the rest of her family fled to Istanbul.
As she sat in her hotel room, tears streamed down her face remembering the home she left behind.
"There's no room to express myself," she said, wiping away tears. "If it's not the pro-regime people attacking me, it's the Islamists."
But when she talks about her role in "Faces and Places," she lights up.
In a world of hurt, her character gets to advocate for love, fighting for her daughter's choice in marriage.
"It's the voice of the matriarch being heard," she said, beaming. "It's another phase of the revolution."
Hiba Dlewati contributed reporting from Nizip.