ABUJA, Nigeria ― After her father died two years ago during a Boko Haram raid on her village in Yobe, Nigeria, 16-year-old Zulyatu, her younger siblings and their mother fled to Biu, a town in northeast Nigeria's Borno state. A year ago their mother left for another town to get treatment for high blood pressure from a traditional healer, leaving Zulyatu alone to care for her siblings, 12-year-old Abubakar and 8-year-old Amira.
Zulyatu said hunger affects every part of their lives. They only eat once or twice a day, and they often feel dizzy from hunger. In their home village, before Boko Haram came, their father was a butcher, so the family always had enough meat to eat.
The hunger makes her long for her father, and Zulyatu said that if he were still alive they wouldn't be having this experience.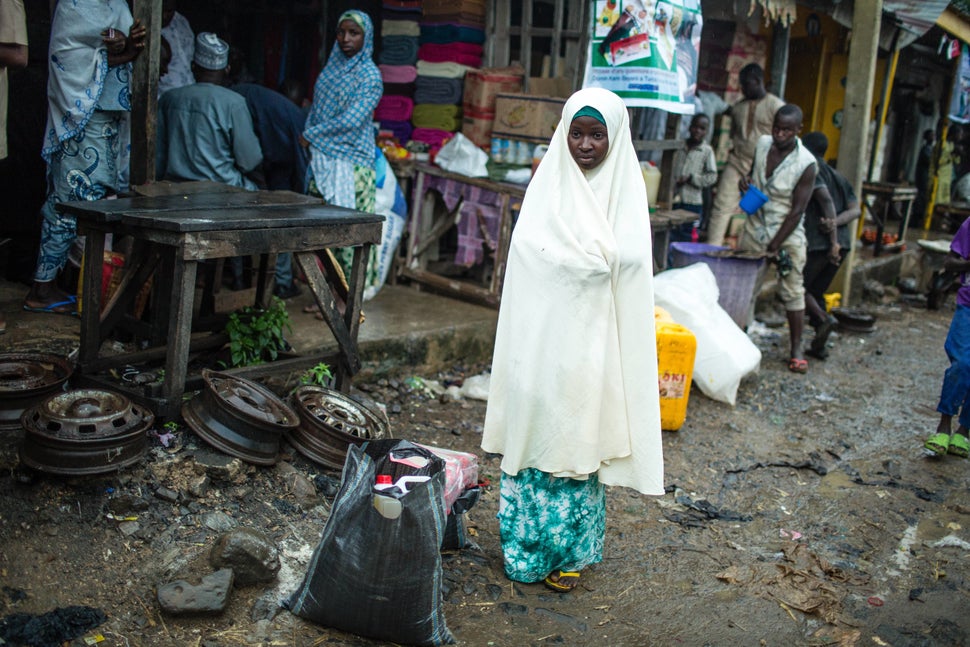 The focus on their struggle for food also leaves the siblings with little time or access for education. Before they came to Biu, Zulyatu was interested in studying to become a doctor, but they have been unable to attend school since the move.
Sadly, experiences of hunger and desperation, like those of Zulyatu and her siblings, are the rule rather than the exception in conflict-weary Nigeria and in the greater Lake Chad Basin area. The hunger has become so strong, that one woman recently told us that she had become so desperate to feed her children that she took to boiling grass.
The militant group Boko Haram emerged in Nigeria, Africa's most populous country, in 2002, but much of the world first became familiar with the terrorist group when it kidnapped 276 schoolgirls in 2014. Years of violence and destruction, combined with widespread and underestimated drought conditions, have created an ongoing crisis here.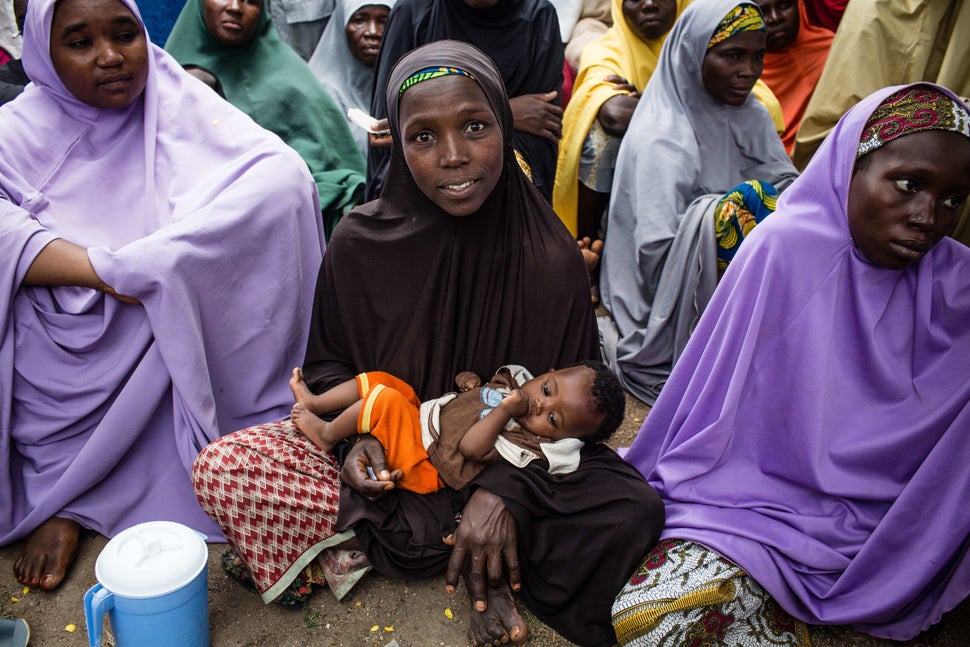 But as the Nigerian army retakes territory held by Boko Haram, another problem has emerged in the country ― a horrific and massive humanitarian crisis is revealing itself. More than 4 million people are food insecure, not knowing from where their next meal will come. In August, the United Nations Office for the Coordination of Humanitarian Affairs reported that in Borno state, where Zulyatu lives, nearly a quarter of a million children are severely malnourished, and one in five will die if they aren't treated.
Mercy Corps, the global organization I work for, is one of the organizations mounting a response to this urgent and largely overlooked humanitarian situation. Our team has accessed remote villages and towns in south Borno state, where regular army checkpoints serve as a reminder of the serious threat Boko Haram still poses. But despite efforts from aid organizations like ours, there are still 2.2 million people living in unreachable areas in northeast Nigeria, with no contact to the outside world ― and no guarantee of safe passage for aid workers. We don't yet know the full extent of the crisis ― the Nigerian military and humanitarian organizations like Mercy Corps are still trying to push into these parts of the country ― but based on what we've seen so far, we fear the worst.
 "The carnage becomes more glaring as we gain access to newer areas, and it has become a struggle for those of us in the forefront to comprehend how to help the thousands we come across who need our support," said Michael Mu'azu, our humanitarian projects manager.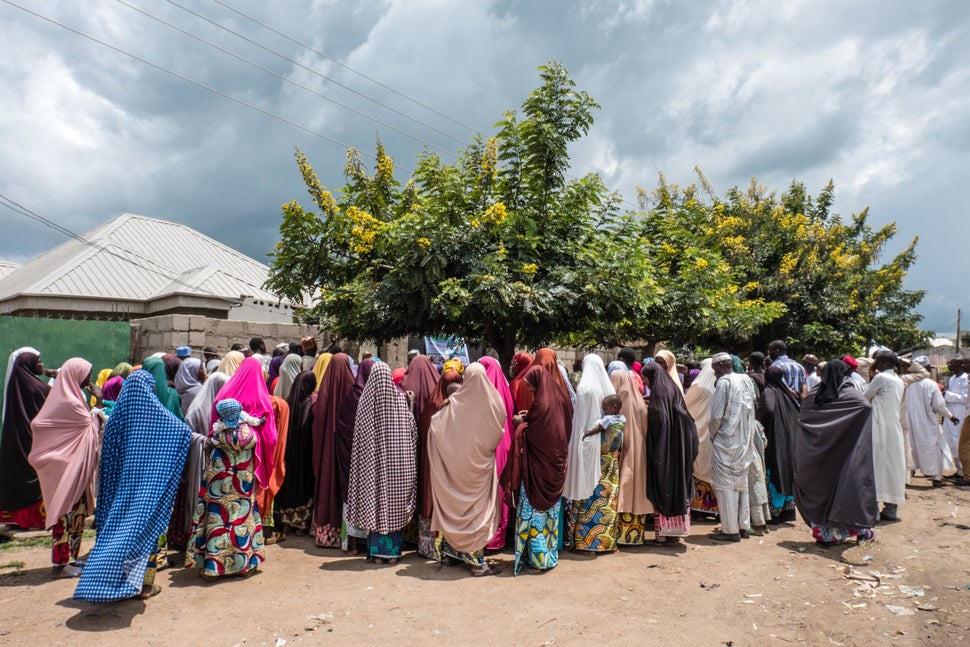 "What keeps me going is the fact that I can contribute to making a difference, and because I work with an amazing team of men and women who have dedicated their lives to providing lifesaving assistance, I wake up every day and go to work knowing more people will get to smile."
For now though, many of the people we come across are not smiling.
"When I see the people in these communities, I see hunger and suffering in their faces," Umar Shuaibu, our operations officer, said.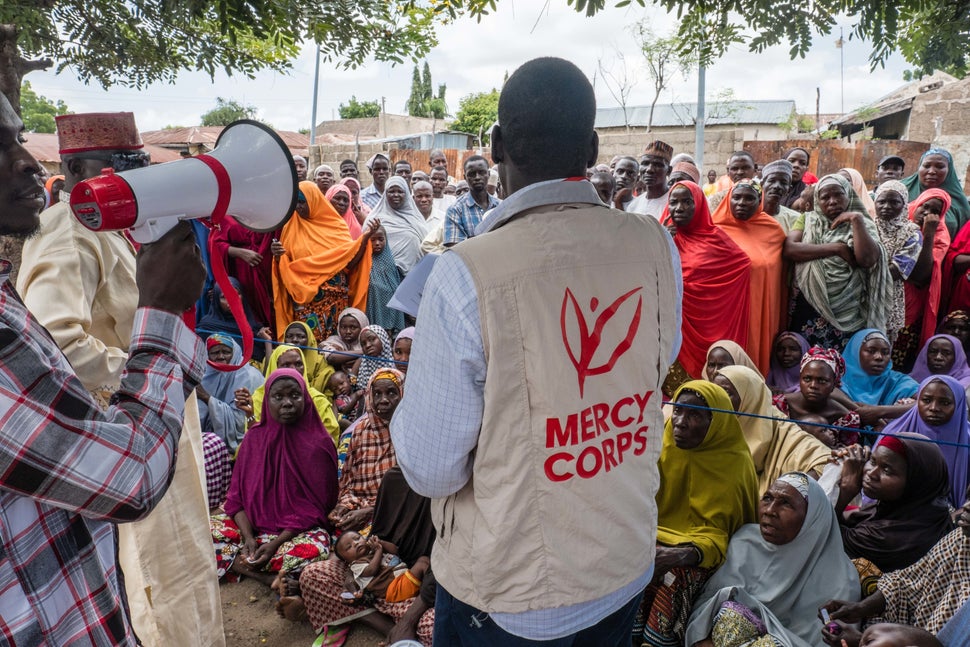 In our internal assessments this past July, we found that in the area of Damboa more than 80 percent of shelters were destroyed or partially destroyed, with no roof or doors. Of the people we interviewed, 97 percent reported that they could not afford to buy food in the previous four weeks. Because of continued insecurity, many farmers cannot reach the land where they cultivate food to eat and sell. People in these communities survive by selling foraged firewood and begging or laboring for less than the equivalent of $1 per day. Others have resorted to transactional sex. 
The Nigerian military must clear and secure new areas before aid can get in, to make sure humanitarian workers have safe passage and aid does not end up in the wrong hands. And we have also not seen the amount of funding needed to mount a response of this size. Right now, less than one-third of current United Nations appeals for the crisis has been funded, a shortfall of $542 million.
As a sovereign nation, Nigeria has a duty to provide for its people. It is ultimately responsible for leading the response to this emergency, establishing strong coordination and allowing for safe and organized access to deliver assistance to people in need. But it is also the humanitarian imperative of the international community to help people in crisis.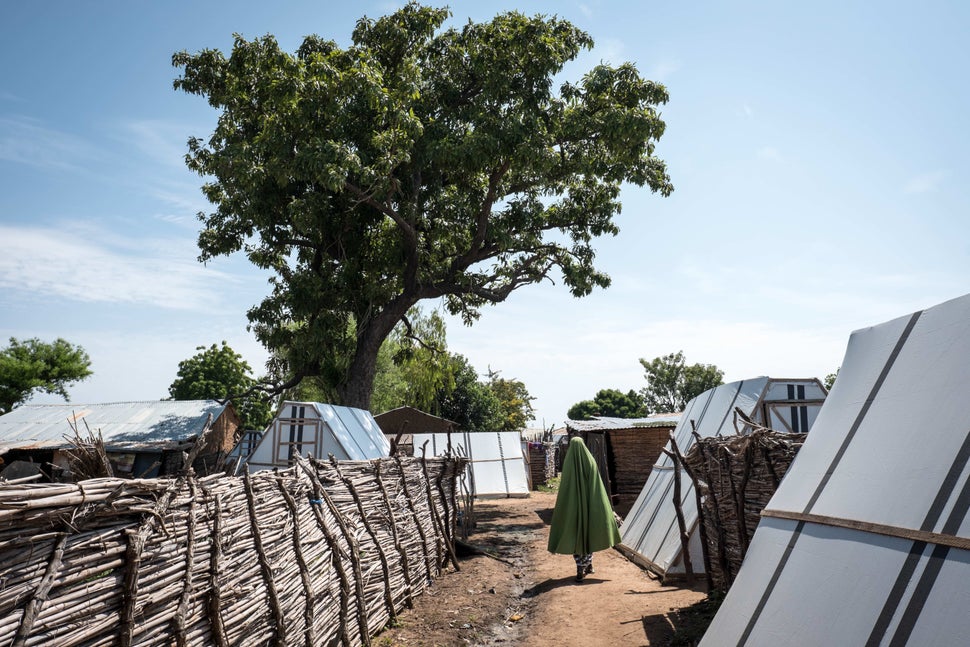 At Mercy Corps, we are working quickly to meet urgent needs. In south Borno state we have been providing financial assistance, such as cash and vouchers that can be exchanged for food in local markets, as well as grants to jump-start businesses. We are repairing water points and latrines to ensure access to clean water and prevent the spread of waterborne illness. We also provide protection for vulnerable civilians, particularly women and children, and mobilize and train community members to recognize and respond to gender-based violence.
We know that the needs are massive, and are going unmet, and we are working as quickly as possible to scale up our operations. Already in the past several months we have shifted to new locations and tripled our financial and staffing resources to reach upwards of 100,000 people. But it is a herculean task for any single organization to tackle on its own, and a risky one because insurgents could attack us unexpectantly. All organizations responding to this crisis in Nigeria face stretched capacity and daunting logistics.
But we aren't giving up. Already we see the benefit of one small act. With the e-voucher she received during Mercy Corps' first distribution, Zulyatu bought a month's worth of rice and cooking oil in the local market. When asked what she hopes for the future, Zulyatu said, "I just want to see everyone happy. Everyone would have enough to eat and abundance." We can make that hope possible, if we act urgently.
This was produced by The WorldPost, which is published by the Berggruen Institute.