ISTANBUL — As terror unfolds in Brussels, with at least 34 people dead and scores more wounded in a string of brutal attacks claimed by the Islamic State, the world has reacted with horror and solidarity.
News of the bloodshed hits close to home in Turkey, where a suicide bomber thought to be aligned with ISIS ripped through a crowd of mostly foreigners on Istanbul's iconic Istiklal Avenue over the weekend, killing four people and injuring dozens.
While the attack didn't garner as much international attention as Tuesday's carnage in Brussels, the Istanbul bombing was the sixth such attack since July. 
"I share their pain," Akin Unver, a professor of international affairs at Istanbul's Kadir Has University, said of the Belgian people on Tuesday.
"A lot of people would think Brussels would be the last place to have a terrorist threat, but so did Ankara," he said, referring to the Turkish capital, which was hit by a March 13 suicide attack blamed on Kurdish rebels. "This is the nature of terrorism. You really don't have any safe or immune places."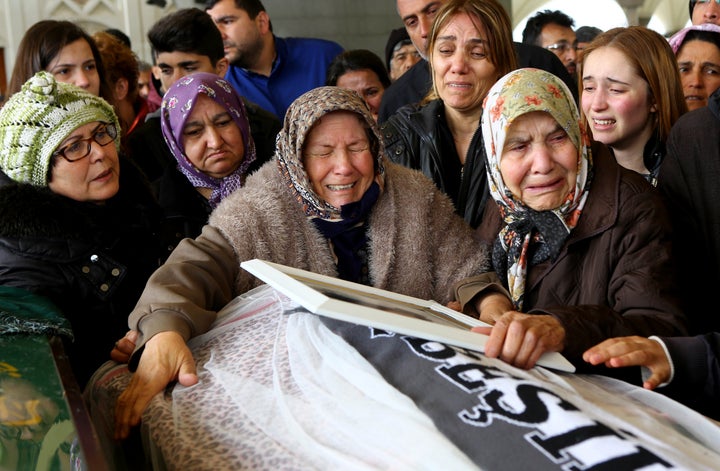 Turkish President Recep Tayyip Erdogan called the attacks in Brussels "heinous," saying Tuesday that the killings underscored the "need for common struggle against all types of terror."
Turkey, bordering war-torn Syria and struggling with domestic insurgency, faces a two-pronged threat. Islamic State fighters and Kurdish militants have both carried out attacks targeting civilians, government workers and security forces. Parts of southeast Turkey now resemble a war zone due to ongoing hostilities between Ankara and Kurdish forces demanding greater freedoms.
While there was an outpouring of grief from Turkey on Tuesday as news of the Brussels bloodshed made the rounds, the attacks also highlighted hardened divisions within the country.
Some Turks on social media said the Brussels attacks prove terrorism can happen anywhere. They defended the Turkish government, which has come under heavy criticism recently for failing to stop similar attacks within Turkey's borders. ISIS fighters have long relied on Turkey as a direct route to Syria. Foreign fighters, some of them from Belgium and other parts of Europe, have flown to Istanbul, where they have faced little trouble getting into ISIS-held parts of Syria. 
Other Turks have compared Belgium's response to the bombings — in which social media has been used to spread important security information and provide information on safe houses — to Turkey's controversial crackdown on social media and free press in the wake of similar attacks.
Following Istanbul's attack, many Turks could not access Twitter or Facebook without a virtual private network, preventing people from checking in on loved ones.
This makes me sad. In Turkey, social media gets throttled after attacks just as people are desperate for news. 🙁 https://t.co/ySJHJ4SDyu

— Zeynep Tufekci (@zeynep) March 22, 2016
Facebook on Tuesday activated a "safety check" so that people in Brussels could easily tell friends and family they were safe. Facebook did not enable such a protocol after the Istanbul blast.
Some Turks and others critical of the international community's response to terrorism argue there have been much louder expressions of solidarity and concern for Paris and Brussels than there have been for places like Turkey or, say, Lebanon. 
"Being selective about terrorism destroys the very spirit we need to craft a common counterterrorism policy," Unver said. "Selective mourning not only alienates a lot of non-Europeans who felt Europe's pain in [the] Paris and Brussels attacks, but it also sends the wrong message to non-European states with whom the EU needs to cooperate… on counterterrorism policy."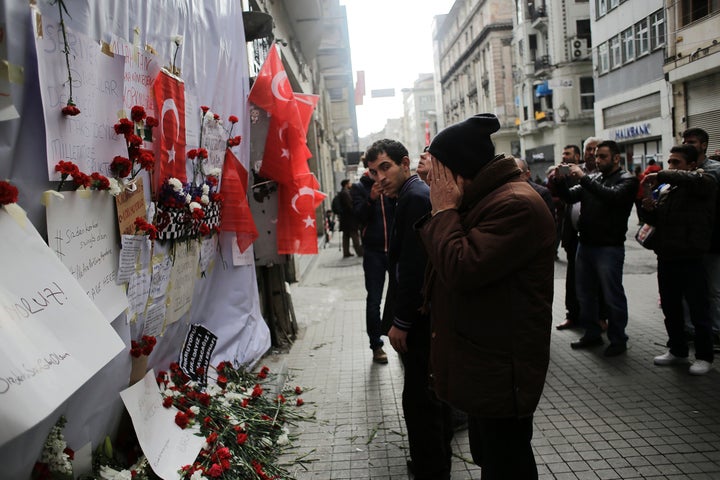 As Belgium ramps up security and mourns its dead, Turks are also attempting to piece together a semblance of normalcy in the face of terror.
Gulten Ustuntag, a Turkish journalist formerly at Today's Zaman, a critical newspaper recently seized by the government, said the Belgium attacks affected her on a very personal level, "as if [they'd] occurred here in Istanbul and killed one of my relatives."
When asked what she would tell the people reeling from the violence in Brussels, she responded: "I ask them not to surrender to this extremist ideology — not even [for] a moment — and step up the effort to defend our civilized world."
READ MORE:

 

For additional coverage in French, visit Le Huffington Post and their live blog; For coverage in German, visit HuffPost Germany; For coverage in Spanish, visit HuffPost Spain; For coverage in Arabic, visit HuffPost Arabi.