GAZA CITY — Headless bodies. Screaming children. Entire neighborhoods fleeing on foot. The unmistakable sounds of Hamas rockets and the booms of Israeli strikes.
It's been a bloody week here in Gaza, with the death toll now at more than 190 people, the majority of them civilians. While Palestinians here decry the number of deaths, Israel says it doesn't target civilians and that the deaths are unavoidable if Hamas launches rockets from heavily populated areas. There have been no reported deaths in Israel, largely due to the Iron Dome rocket interceptor, although some Israelis have been injured.
On Tuesday, Israel agreed to ceasefire terms brokered by Egypt, but Hamas rejected the proposal on the grounds that it had not been consulted. There remains little hope here that a lasting ceasefire will take effect.
Here's a look at what I've witnessed this week: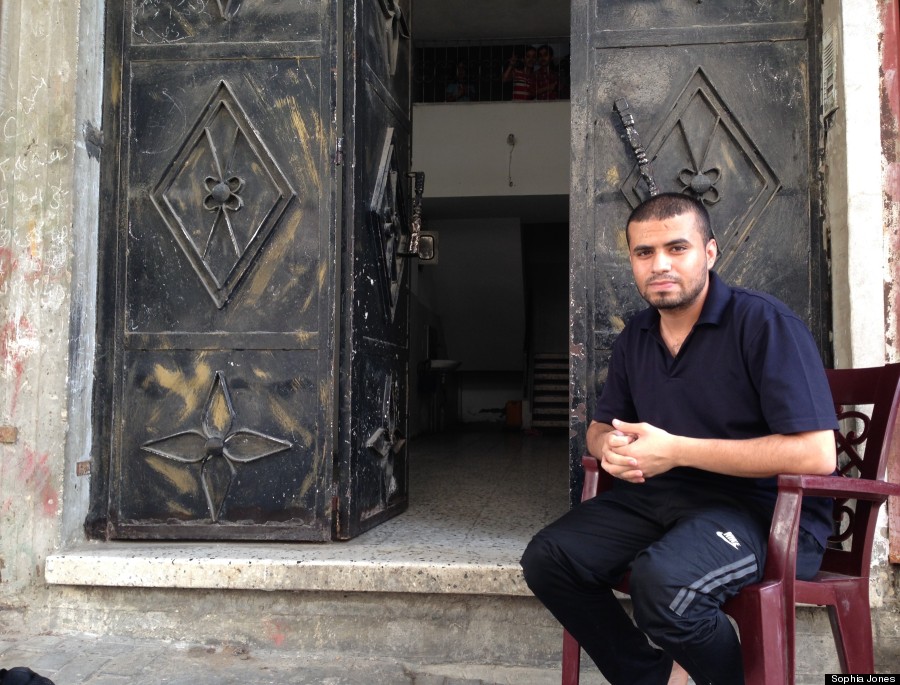 Walid, a 25-year-old rapper from Gaza City, is unemployed and fed up. "I think Hamas has failed to govern Gaza," he said, sitting in front of his home in al-Shati refugee camp. He is one of many Palestinians in Gaza who live in refugee camps as a result of displacement in 1948, when the state of Israel was created. "No one can stop Hamas from firing rockets from civilian homes. But Gaza is so small and I support the resistance … I don't think I'll see peace in my lifetime."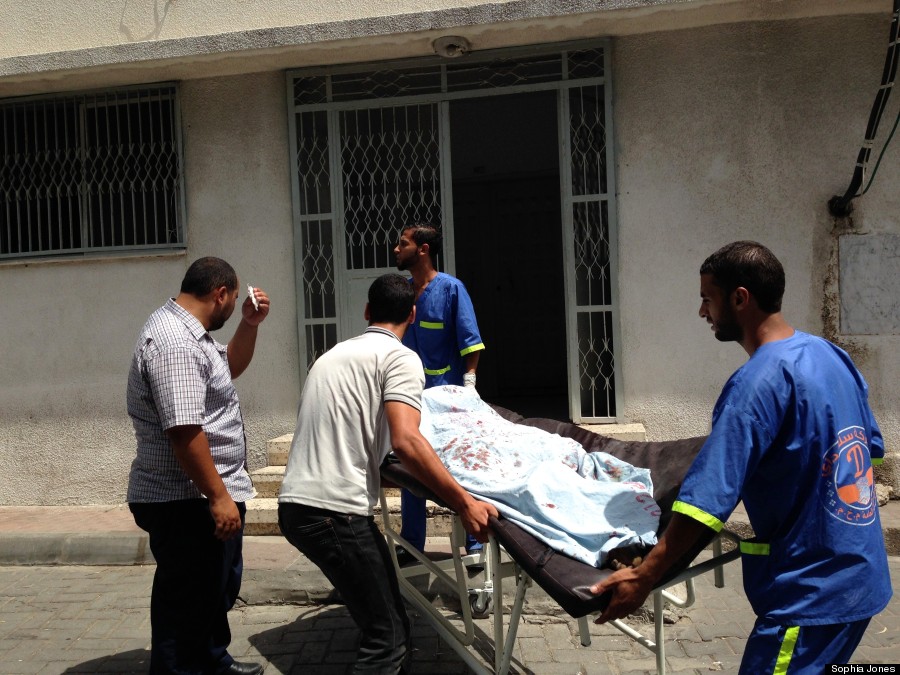 Medics bring the corpse of a Palestinian man killed in an Israeli airstrike to the morgue at Gaza City's al-Shifa hospital. Bodies, most of them civilians, stay in the morgue until family members can identify them. The hospital is currently dangerously short-staffed and lacks basic medicine and supplies. It's only a matter of time before supplies run out, staff members say.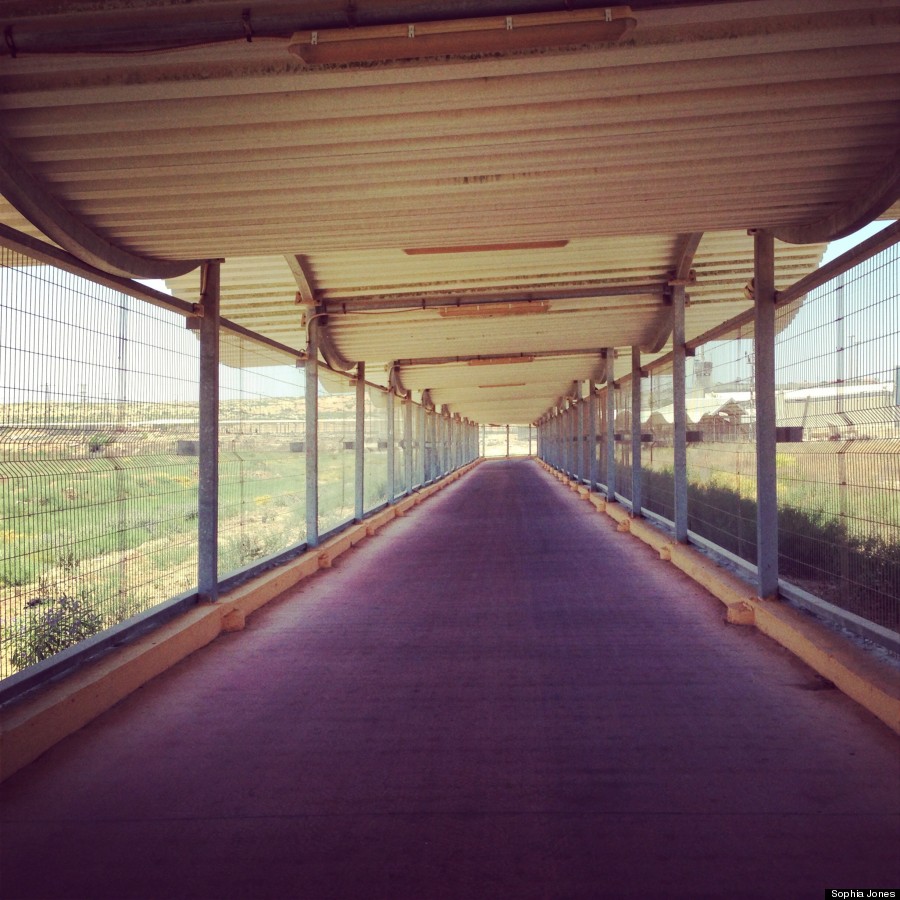 This is the Erez border crossing between Israel and Gaza, which feels a lot like you're leaving a maximum security prison. It's a long, hot walk during the summer. The crossing is used by journalists, aid workers, and some Palestinians who get special permits. Most Israelis are barred from visiting Gaza.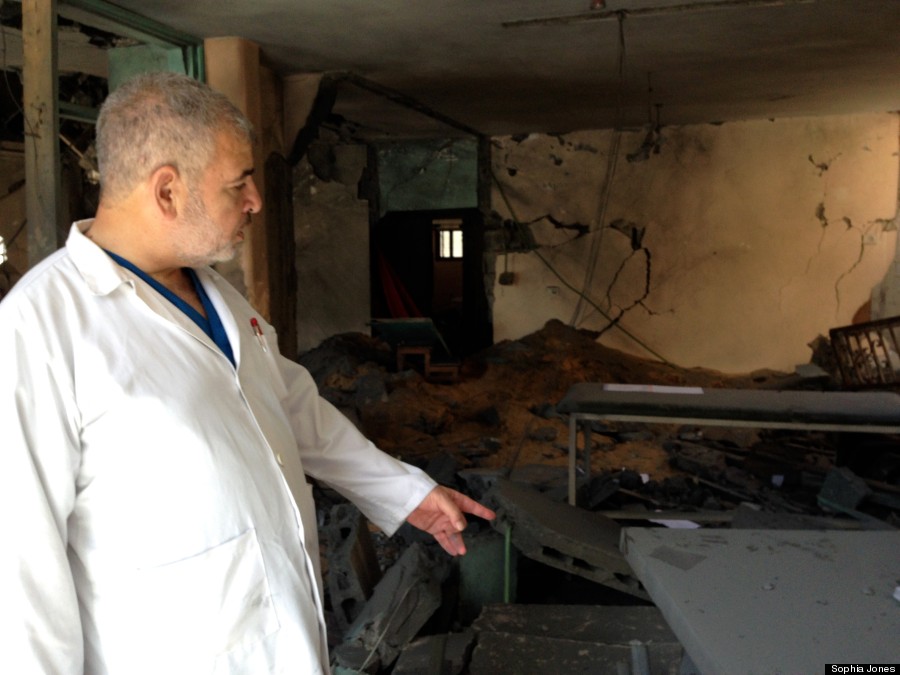 Dr. Nasser al-Tatar, the head of Gaza City's al-Shifa hospital, points to the first floor of his home where his cardiovascular clinic used to be before an Israeli missile destroyed it on Sunday. His nephew, who does not live in his home, said he received a warning call from the Israeli military telling him that al-Tatar's family had 10 minutes to evacuate. Nobody was hurt. Al-Tatar, who said he lost everything, insisted he has no ties to Hamas. "This is Gaza," he said, standing next to his destroyed home. "This is our life. I built this house 20 years ago, and they destroyed it in 10 seconds."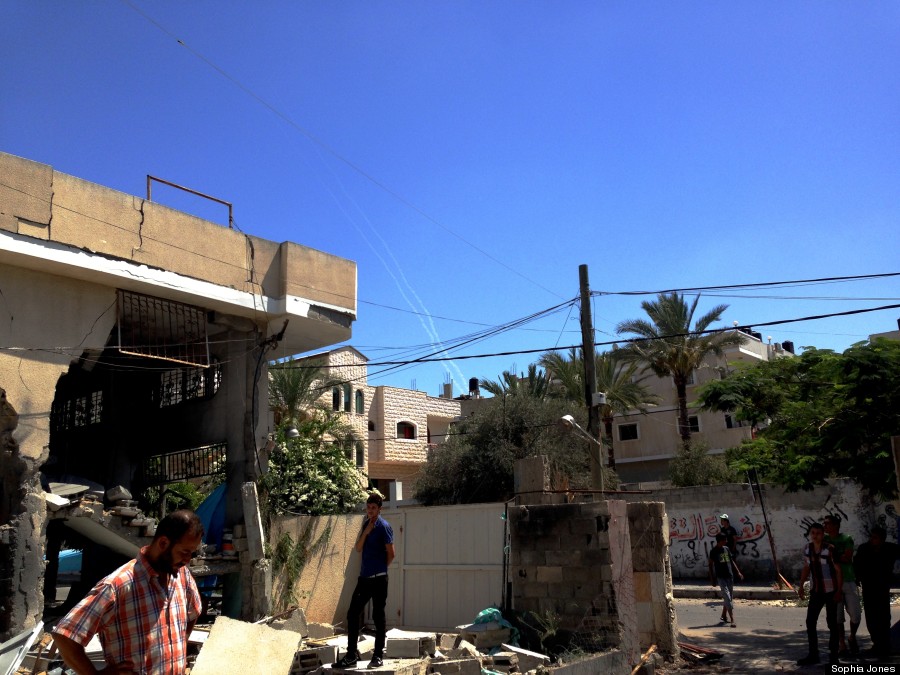 Friends and neighbors assess the damage of Dr. Nasser al-Tatar's home after an Israeli airstrike on Sunday. Overhead, rockets launched from a nearby neighborhood at Israel leave white marks in the sky.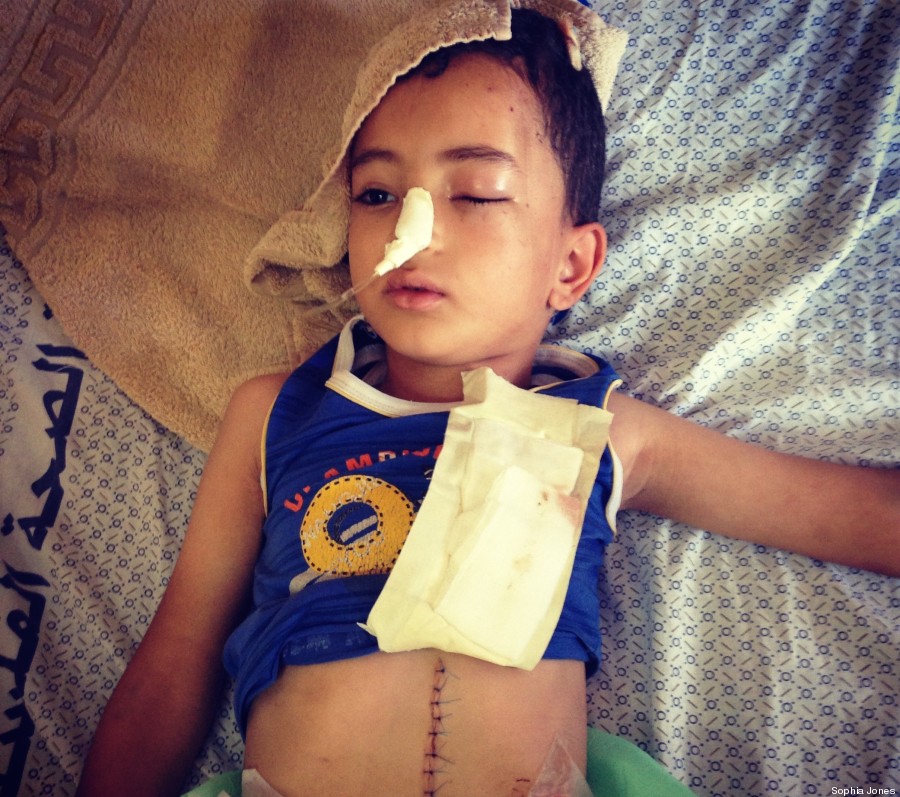 Nour, 5, rests in a hospital bed in Gaza's al-Shifa hospital. Both of his parents were killed in an Israeli airstrike last Tuesday, according to his grandmother. At least 33 children have been killed in recent days, according to a report by the U.N. Children's Fund on Sunday.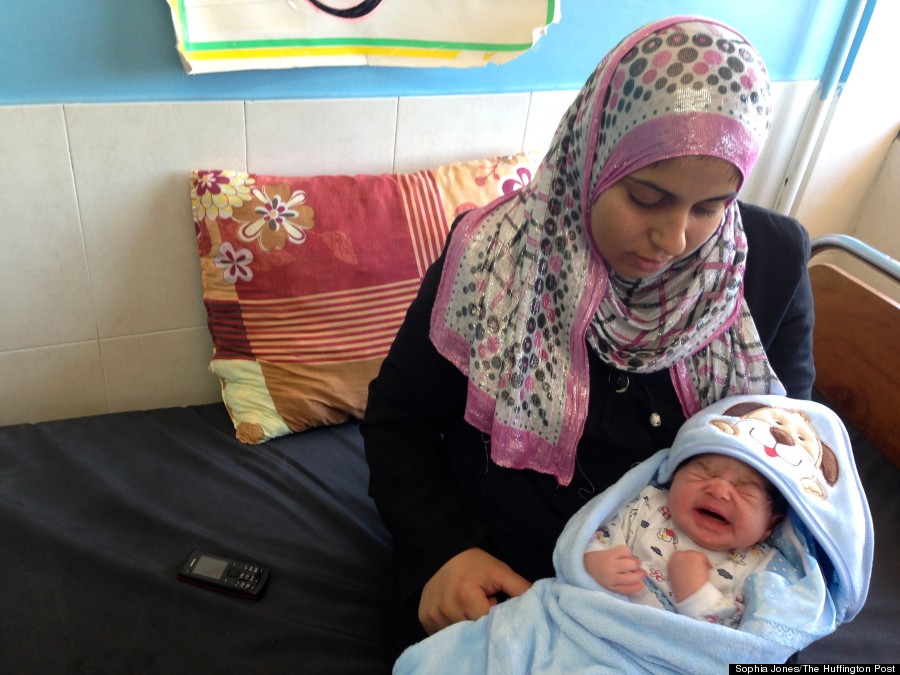 A woman who goes by Asma rocks her baby boy named Mohsen in al-Shifa hospital in Gaza City on Friday. She fled airstrikes in her neighborhood while she was pregnant and went into early labor. "I was so worried I'd lose him," Asma said in her hospital room that's overcrowded with two other mothers. "It felt like our ears would explode with the sound of the explosions."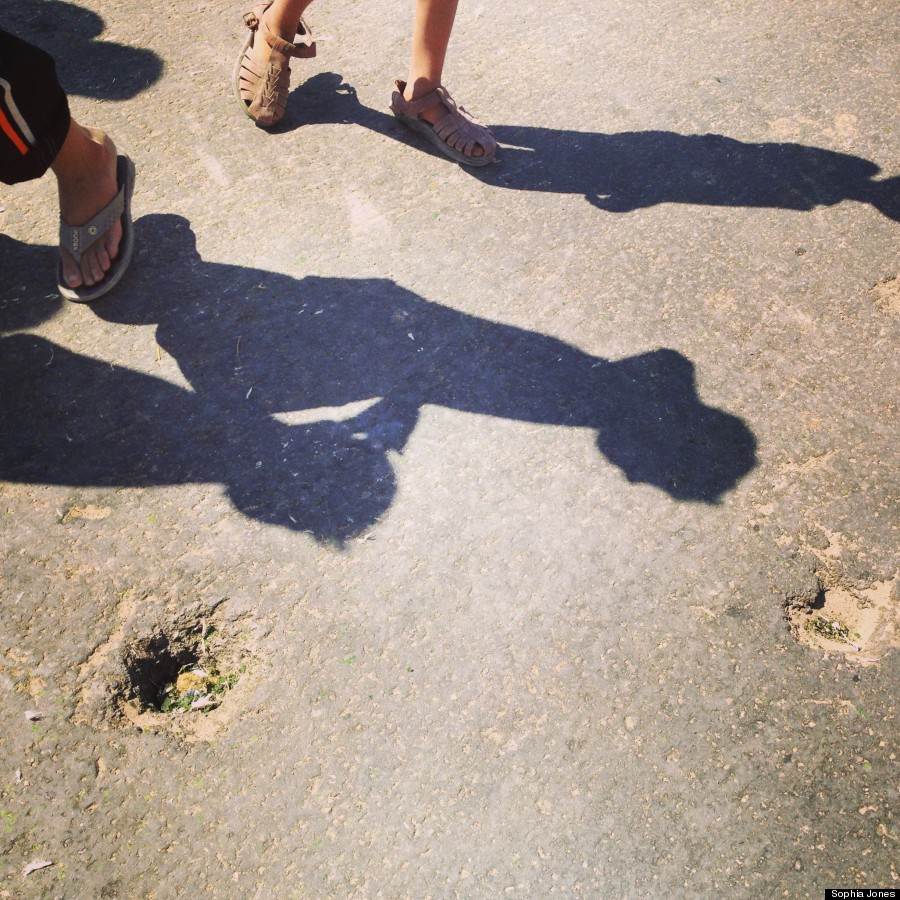 Palestinian children point to the impact marks on a Gaza City road near a Hamas leader's home, where two Israeli missiles recently hit a car. The children didn't know much English, but they emphatically said: "dangerous!"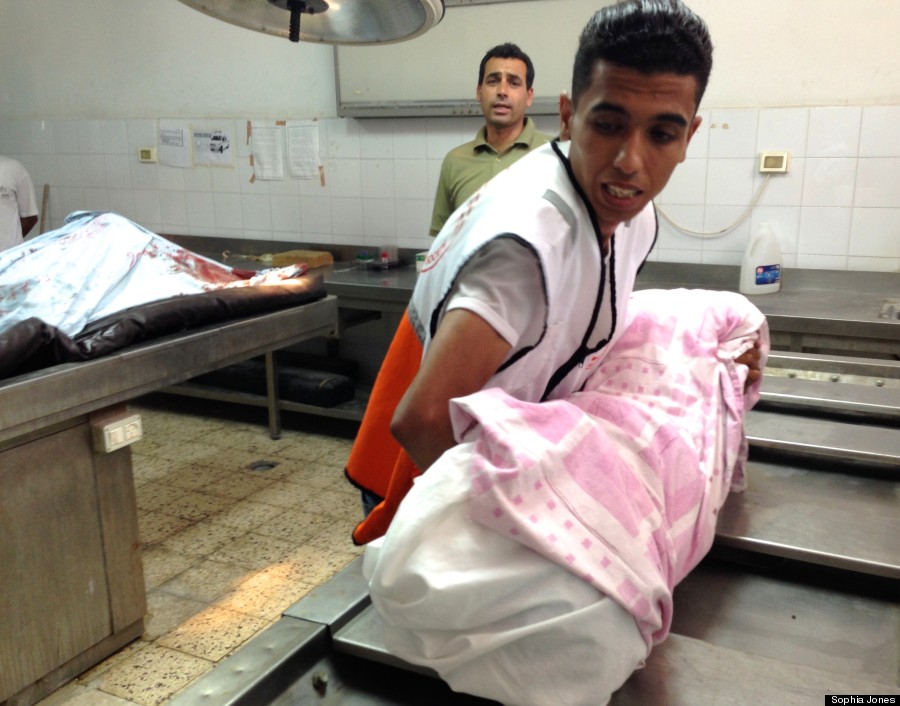 Medics bring the body of 6-year-old Safaa Malaka to the morgue at Gaza's al-Shifa hospital after an Israeli airstrike on Saturday.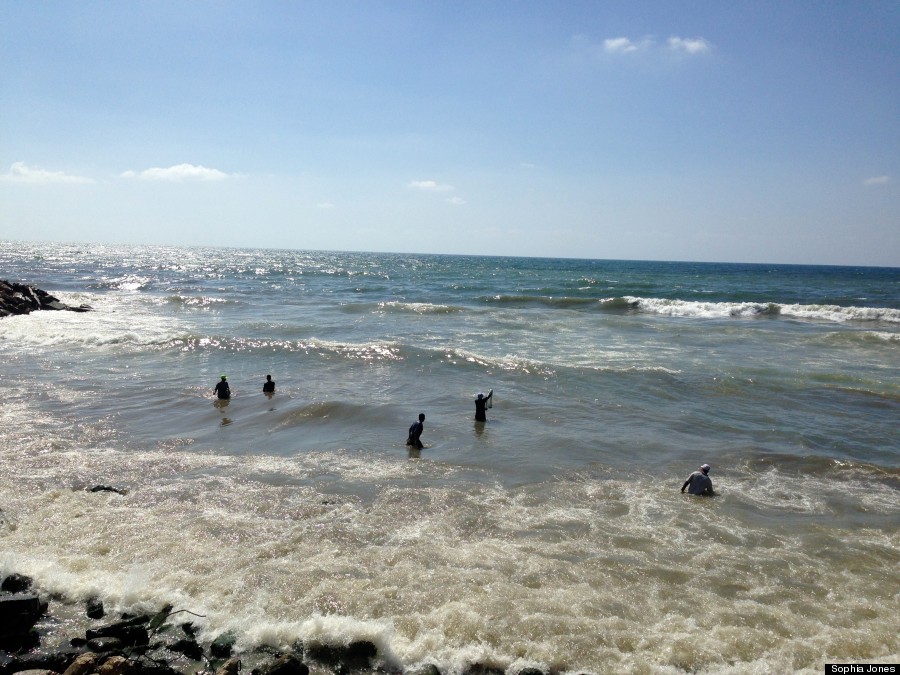 Palestinian fishermen wade into the shallow water on the coast in Gaza City. Due to the conflict, they aren't allowed to fish from their boats at all. Nearby Israeli military ships and Hamas fighters often fire back and forth near the coastline at night. "I can barely find fish to feed my family," Anwar Qasqeen, who has been a fisherman for more than 30 years, said as the waves crashed hard on the rocks nearby. "I can't make a living. We want peace."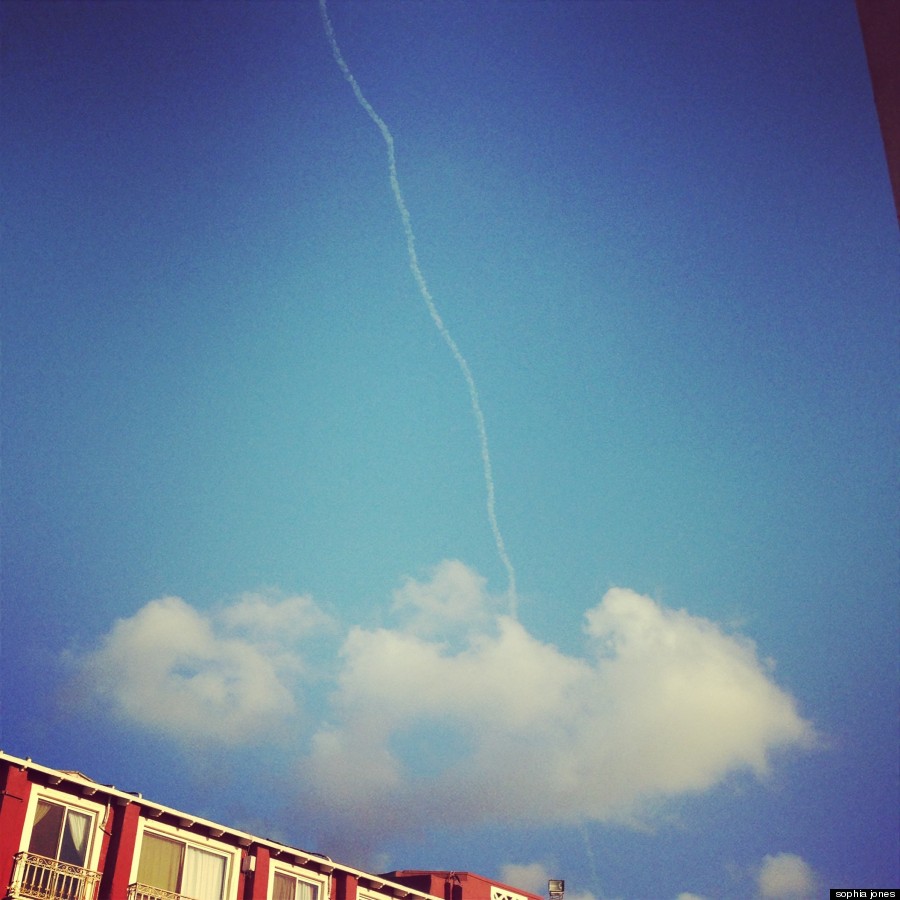 Hamas launches a rocket at Israel from a Gaza City neighborhood on Monday, leaving a white mark in the sky.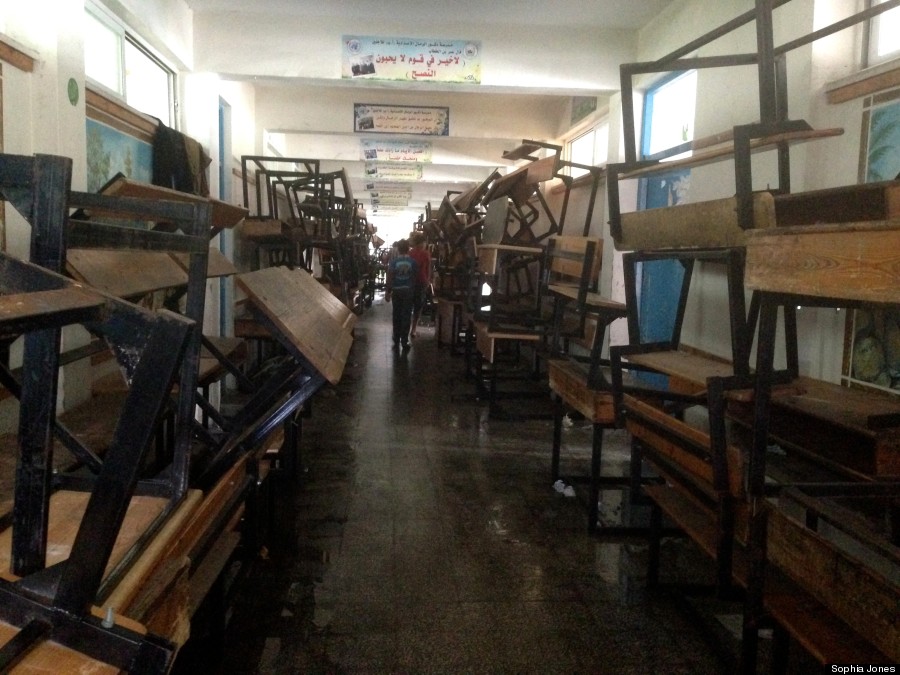 School desks are stacked inside of a United Nations school in Gaza City to make room for hundreds of families from northern Gaza who are now now seeking refuge there.