ZHAOJIN, China — Coal has been the fuel and the scourge of China's economic miracle. Plentiful and relatively cheap, the black rock has driven China's boom years and blackened its skies. Shaanxi province, with its coal-rich "yellow earth," rode the wave of the past decade, but as coal prices drop and anti-pollution policies take effect, its cities are looking to reinvent themselves.
The town of Zhaojin has seen its coal mines bankrupted and shut down after explosions, and now it's embracing a different industry: "Red tourism." Back in 1933, Zhaojin played host to communist guerrilla forces, including those led by current Chinese President Xi Jinping's father, and now it's hoping to cash in on that history. A gleaming museum and luxurious amenities have replaced the cornfields and coal mines, and a driving range and artificial ski slope are in the works. The new Zhaojin offers fantastic opportunities to some locals, but also leaves many without jobs or land.
Photographer Matjaž Tančič took these photos documenting Zhaojin's transformation. For a related article on the region's attempt to wean itself off coal, click here.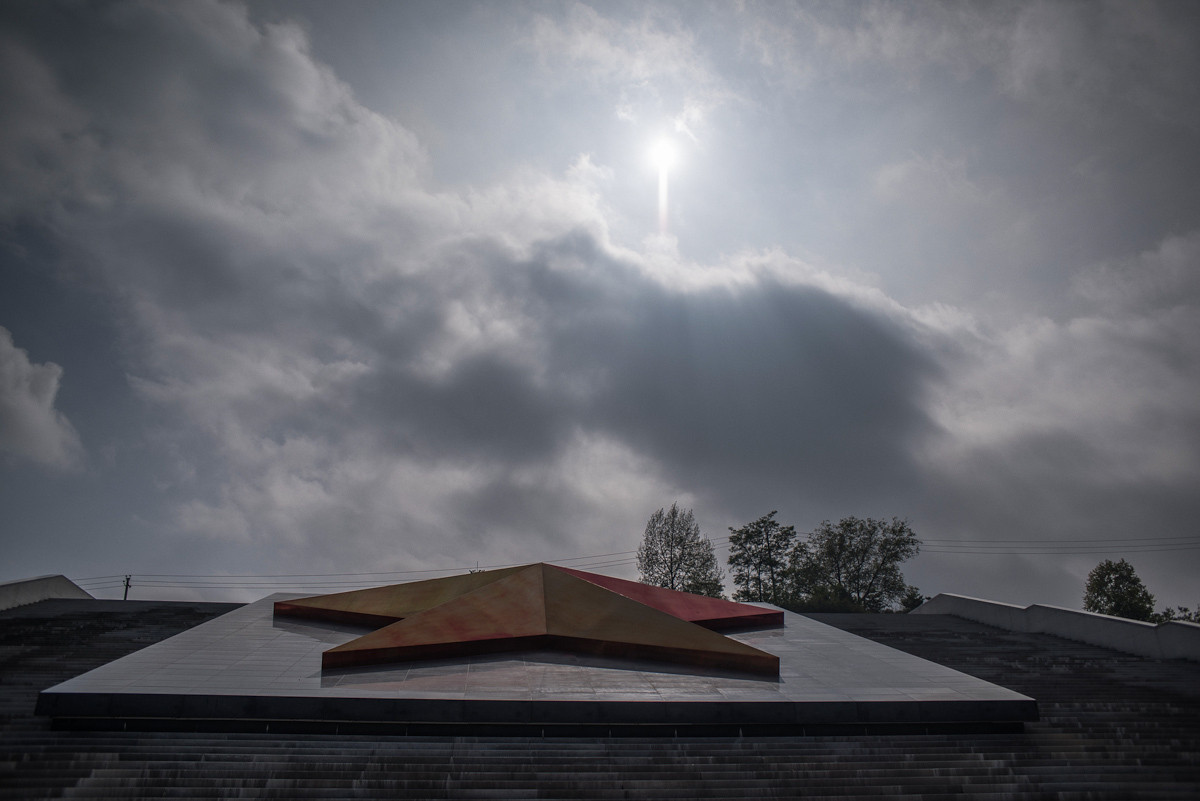 In 1933, Red Army units under the command of Xi Zhongxun, father of current President Xi Jinping, established a base in Zhaojin. Since 2012, the village has received hundreds of millions of dollars in investment to build up a "Red tourism" industry that officials hope can offset the declining coal sector.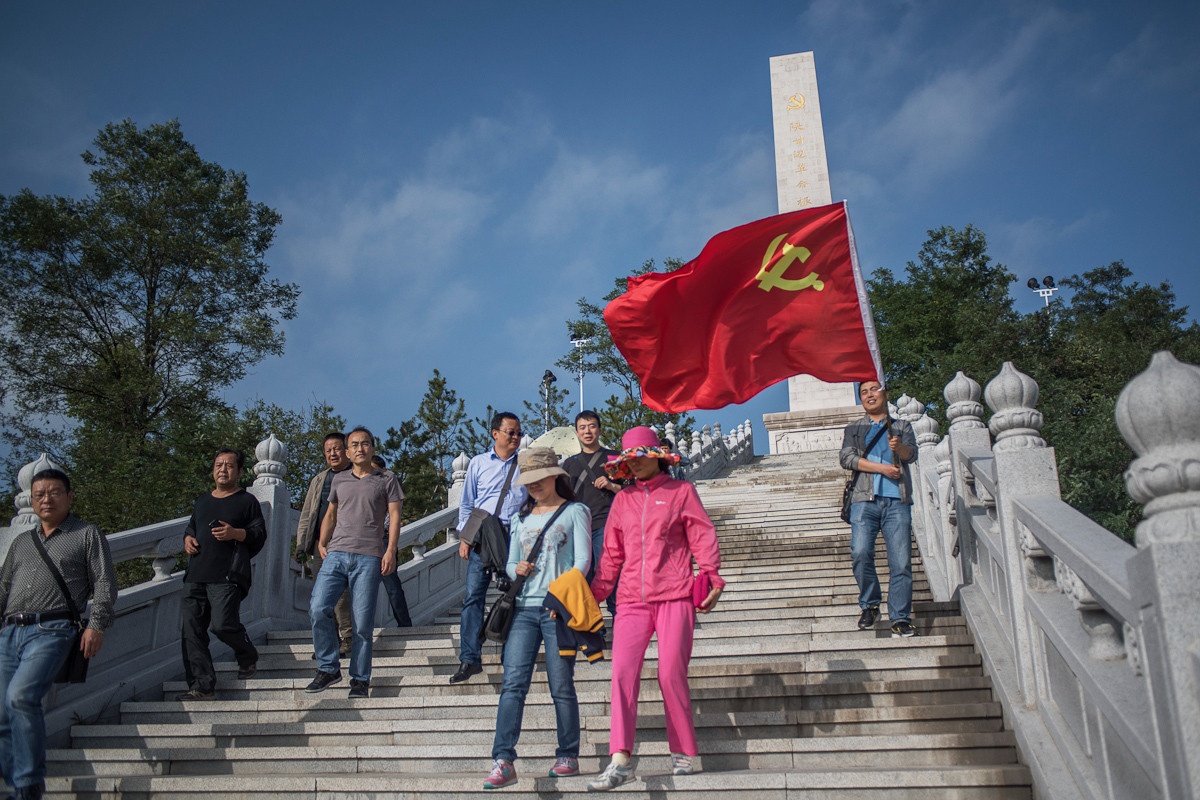 Visitors to Zhaojin's newly built museum carry a Chinese flag on a beautiful September afternoon.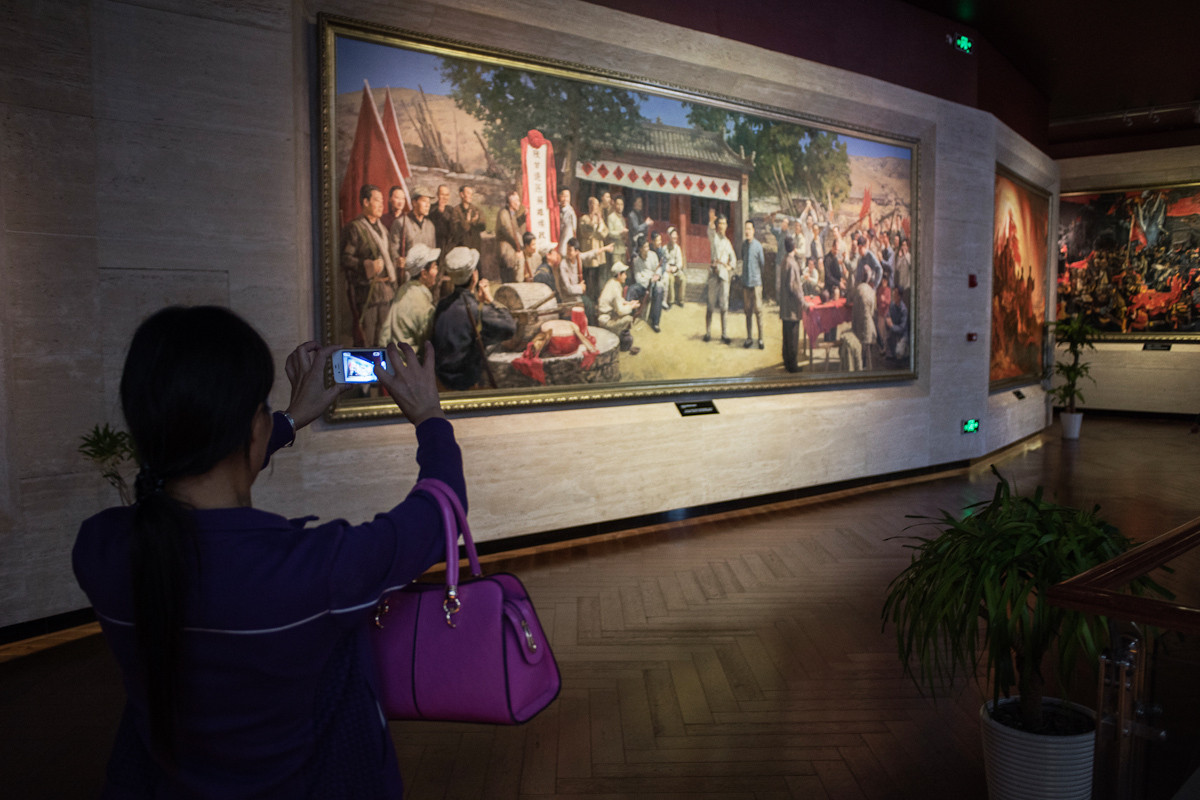 Xi Zhongxun, father of President Xi Jinping, was known as the "Baby Chairman" in Zhaojin after ascending to a local Chinese Communist Party chairmanship at the age of 20.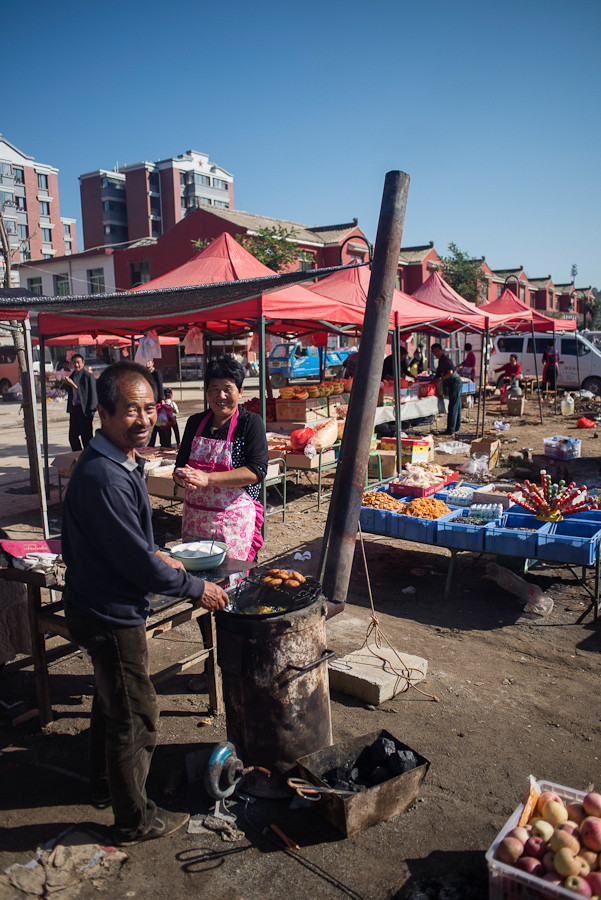 Just up the road from the newly built attractions, locals use coal to cook breakfast at a local market.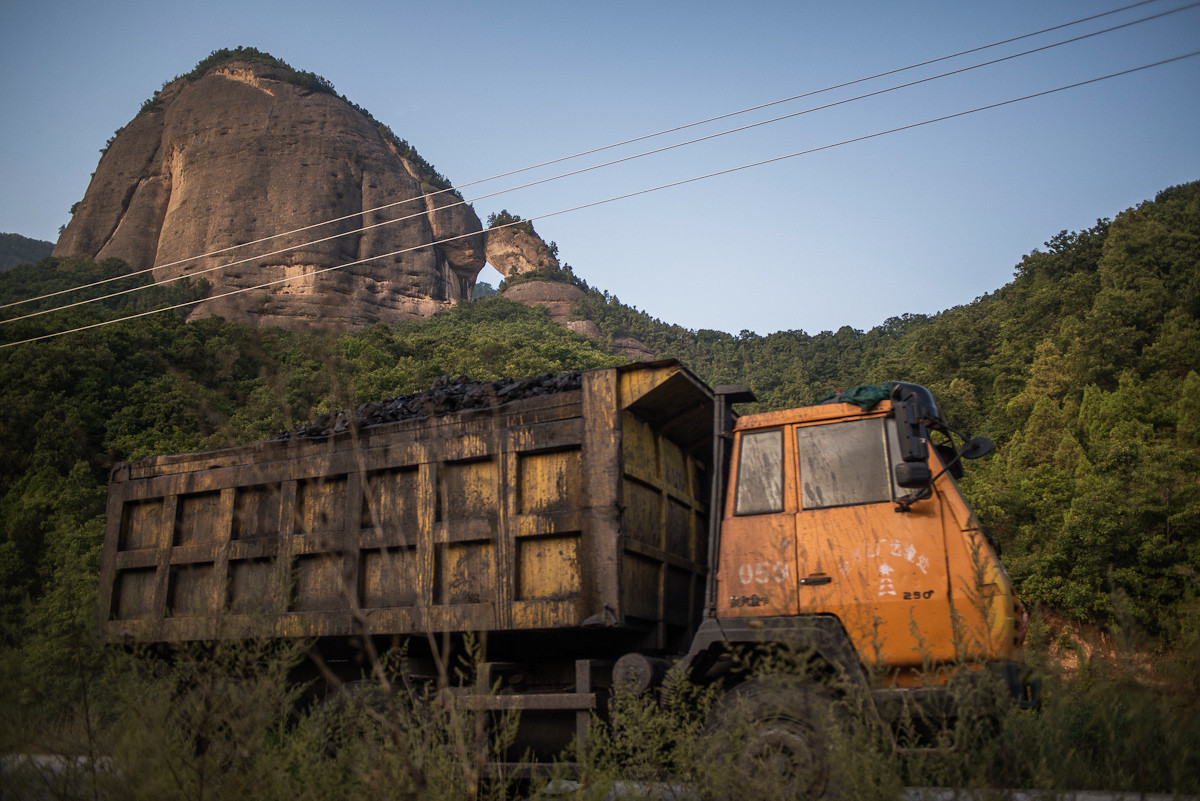 Zhaojin's last remaining coal mine continues to move its product. The mountain in the background is being developed as a tourist attraction, and locals predict that will spell the end for the mine.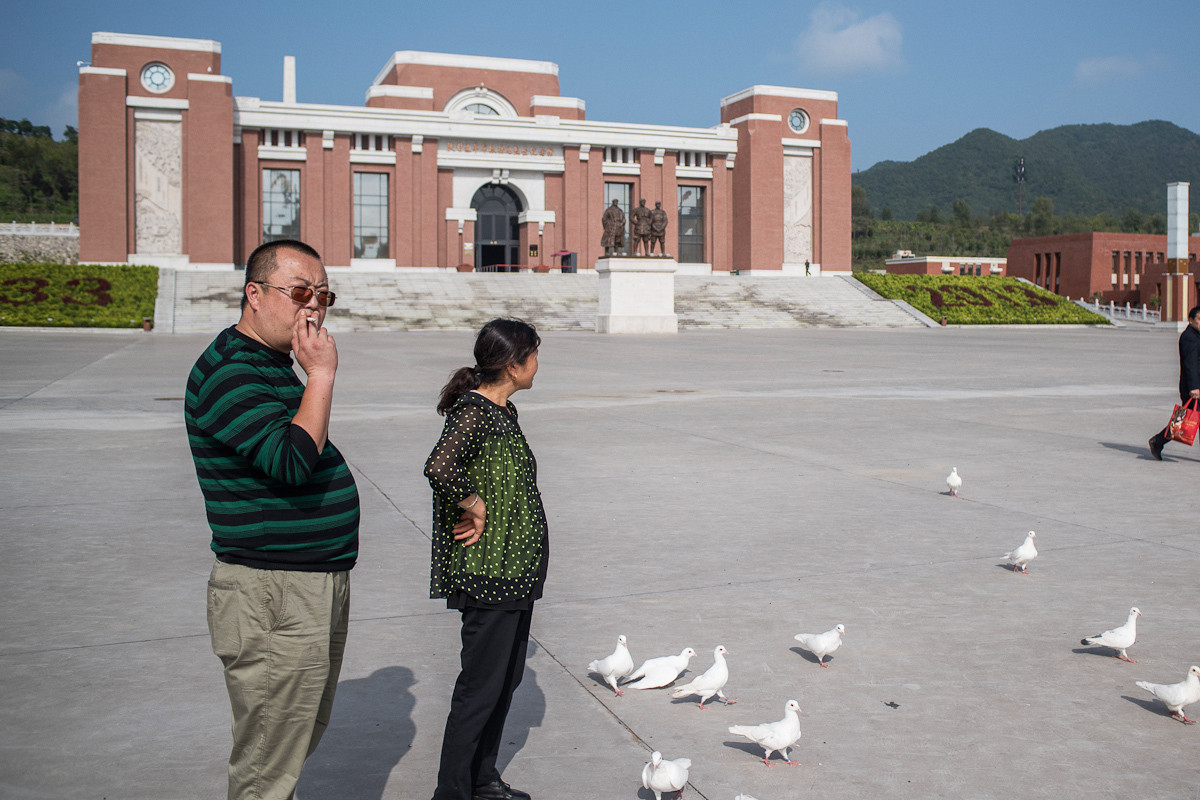 With mines shutting down and farmland being bought up by the local government, residents of Zhaojin now rely on the steady influx of urbanites to bring wealth into the area.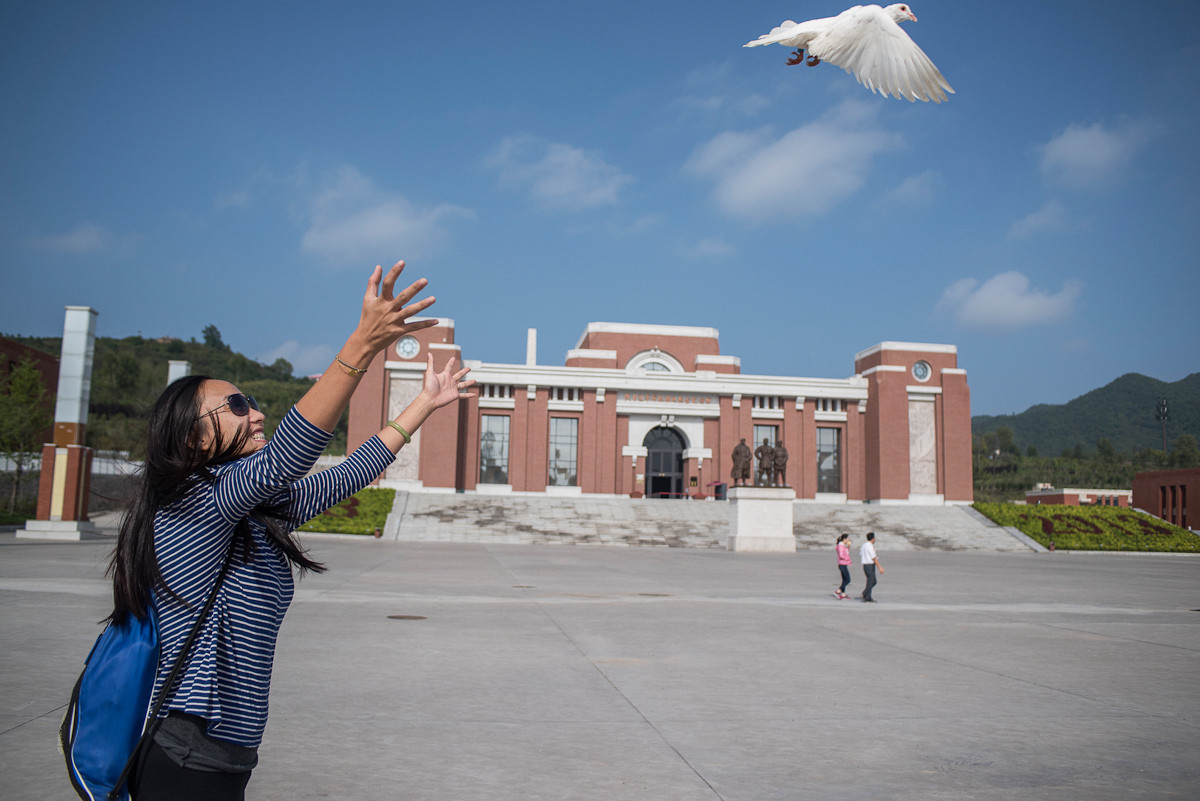 A young woman releases a dove into the air on Zhaojin's main square.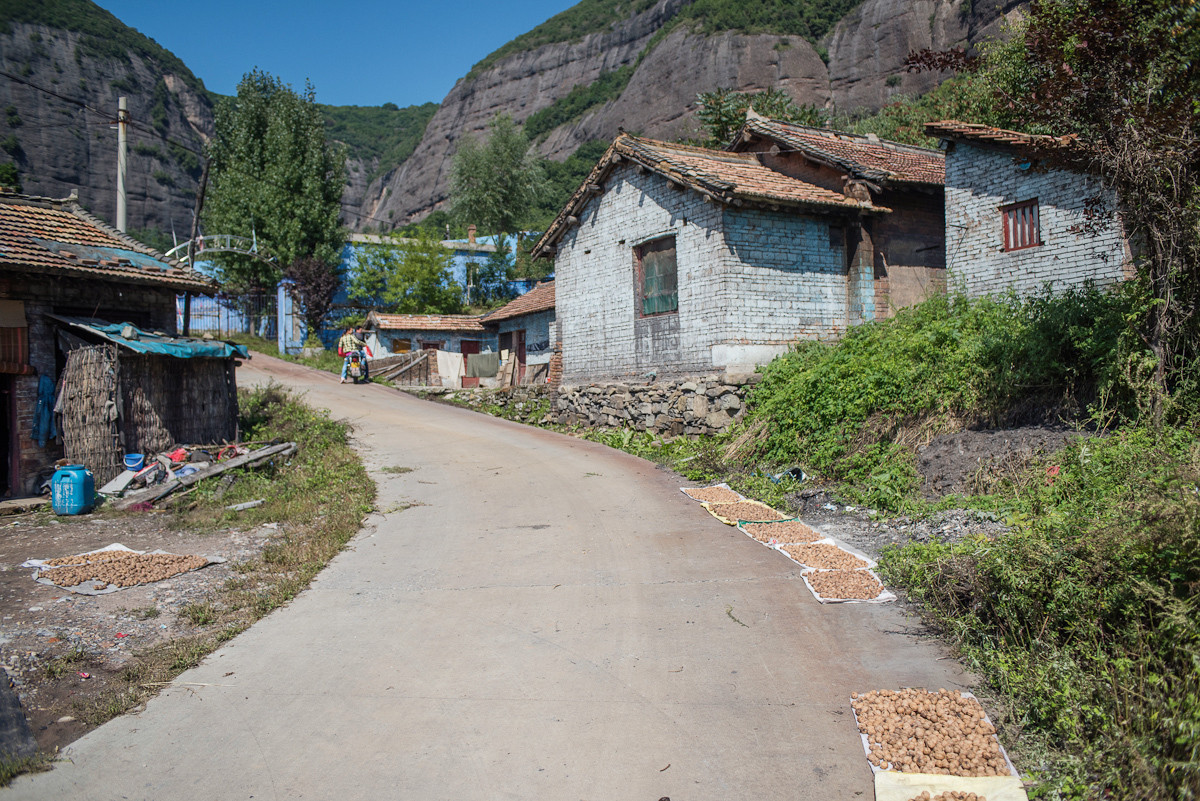 In nearby Blackfield Corn Village, two coal mines were shut down in recent years. That dealt a serious blow to the Rao family, who live just outside the gates and relied on the mines for work and business at their small store.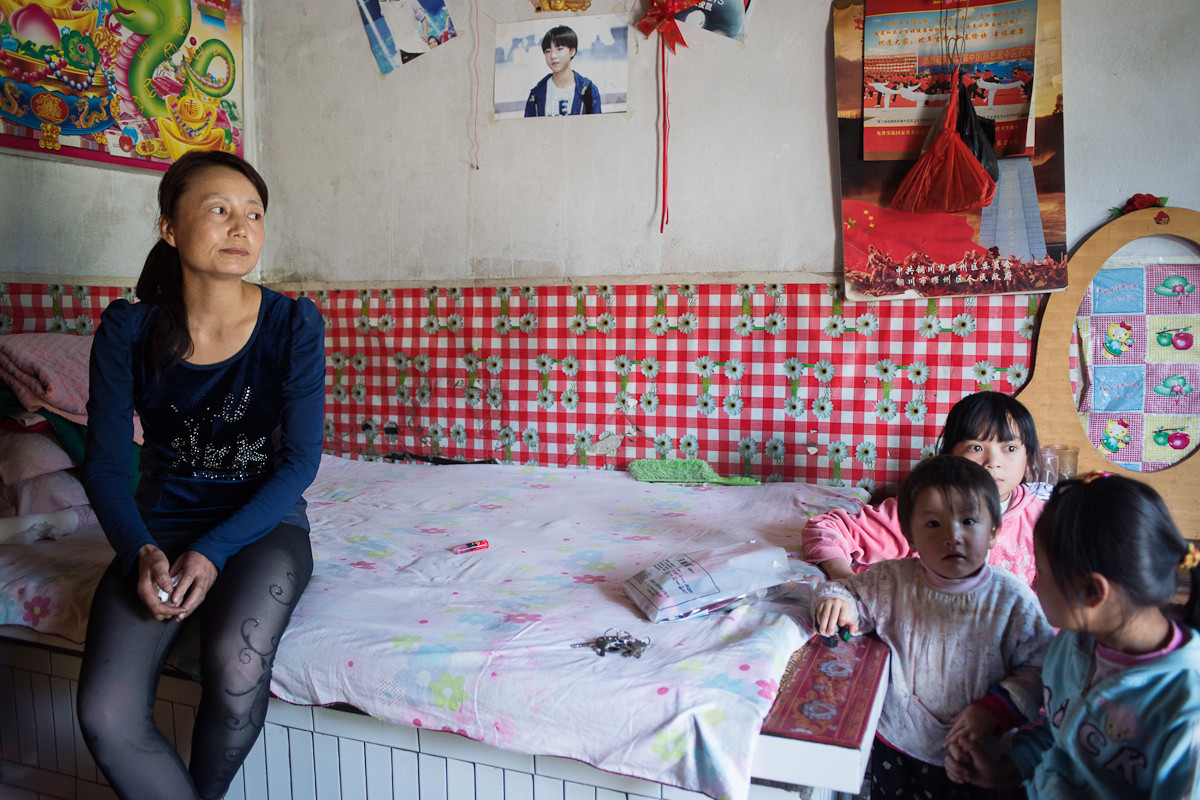 Since the mines shut down, Rao and her husband have turned to odd jobs to make a living. A golf course and artificial ski slope are slated to be built nearby, but she worries that her lack of education will keep good jobs out of reach.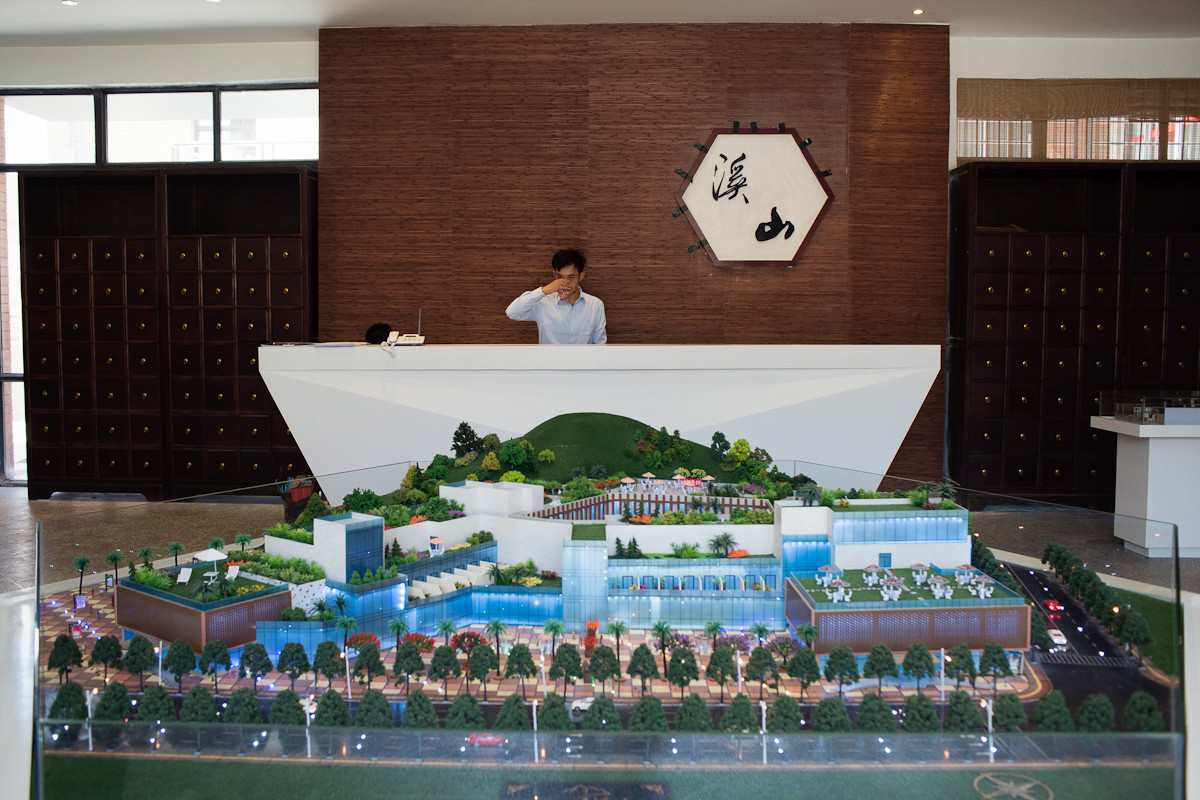 A local government investment vehicle is currently raising capital to build a luxury hotel near the memorial to China's Communist Revolution.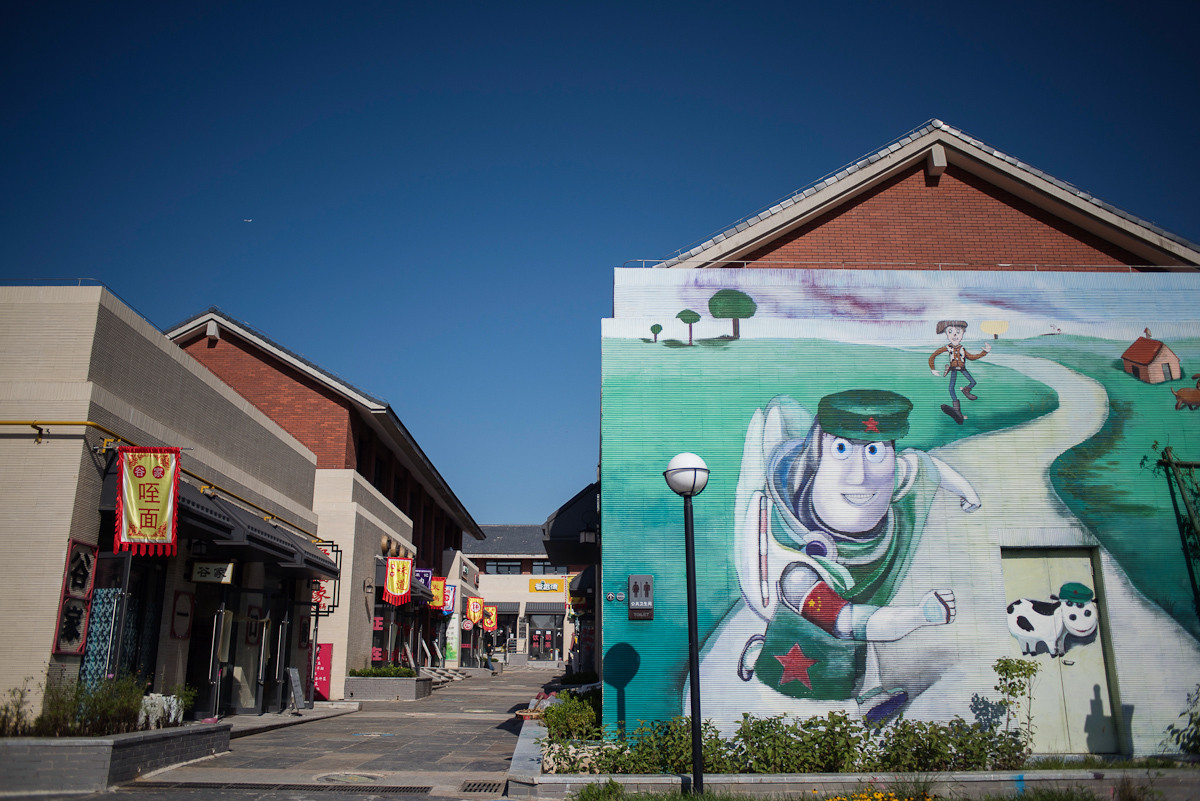 Buzz Lightyear welcomes visitors to the grasslands attached to the Zhaojin Revolutionary Base Memorial Museum.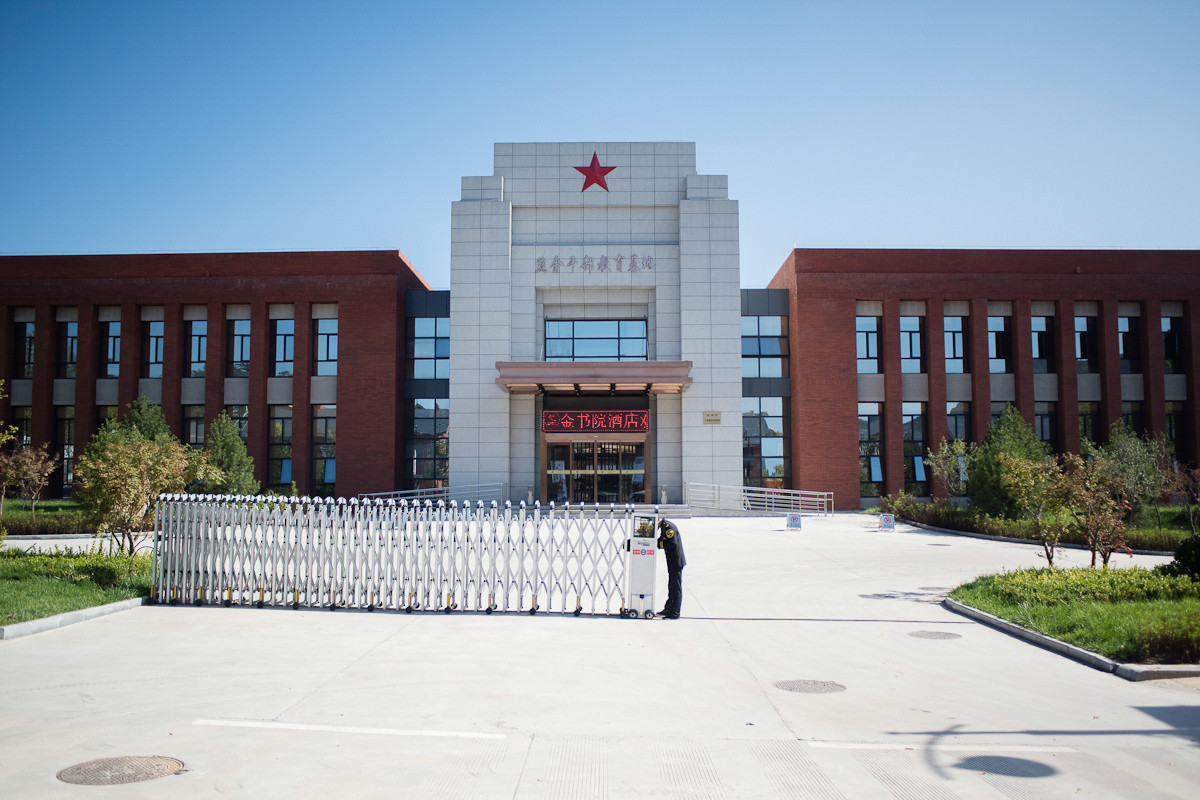 An attendant opens a gate to an education center in Zhaojin.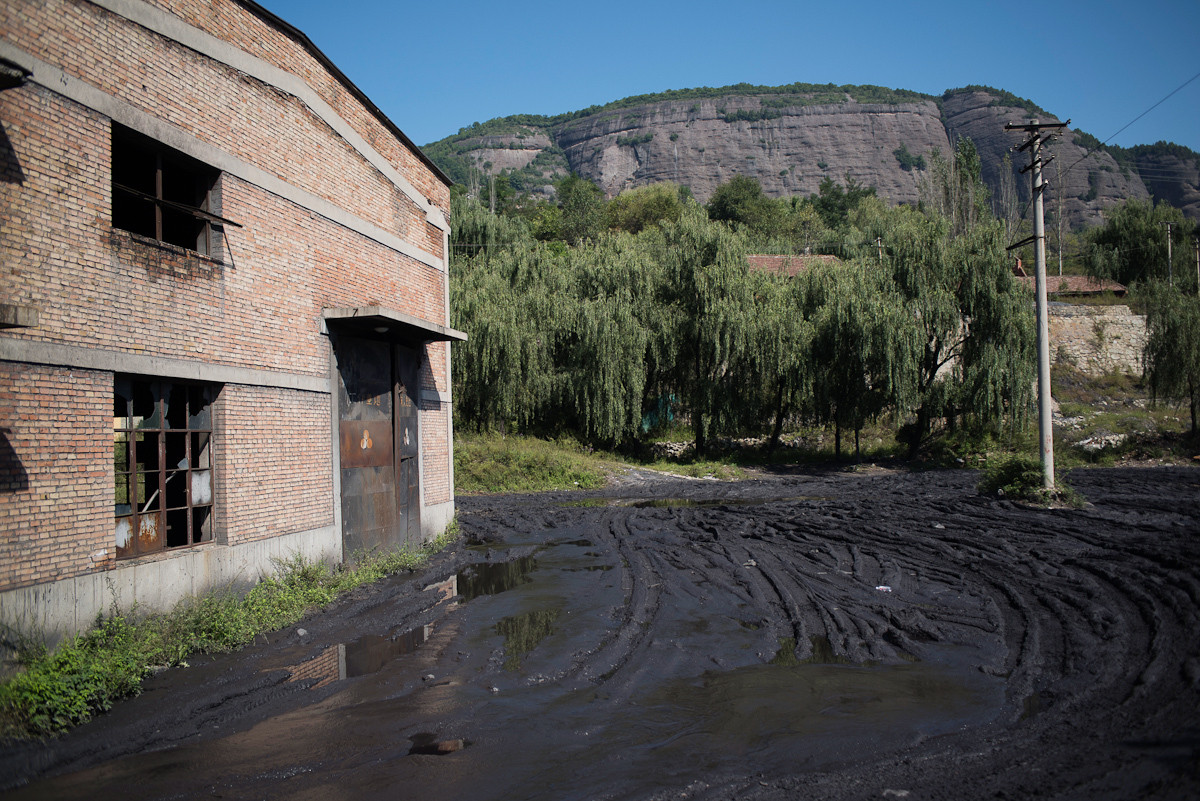 An abandoned coal mine northeast of Zhaojin. Plummeting coal prices, major mining accidents and government-mandated consolidation have led to the closure of all but one mine in Zhaojin.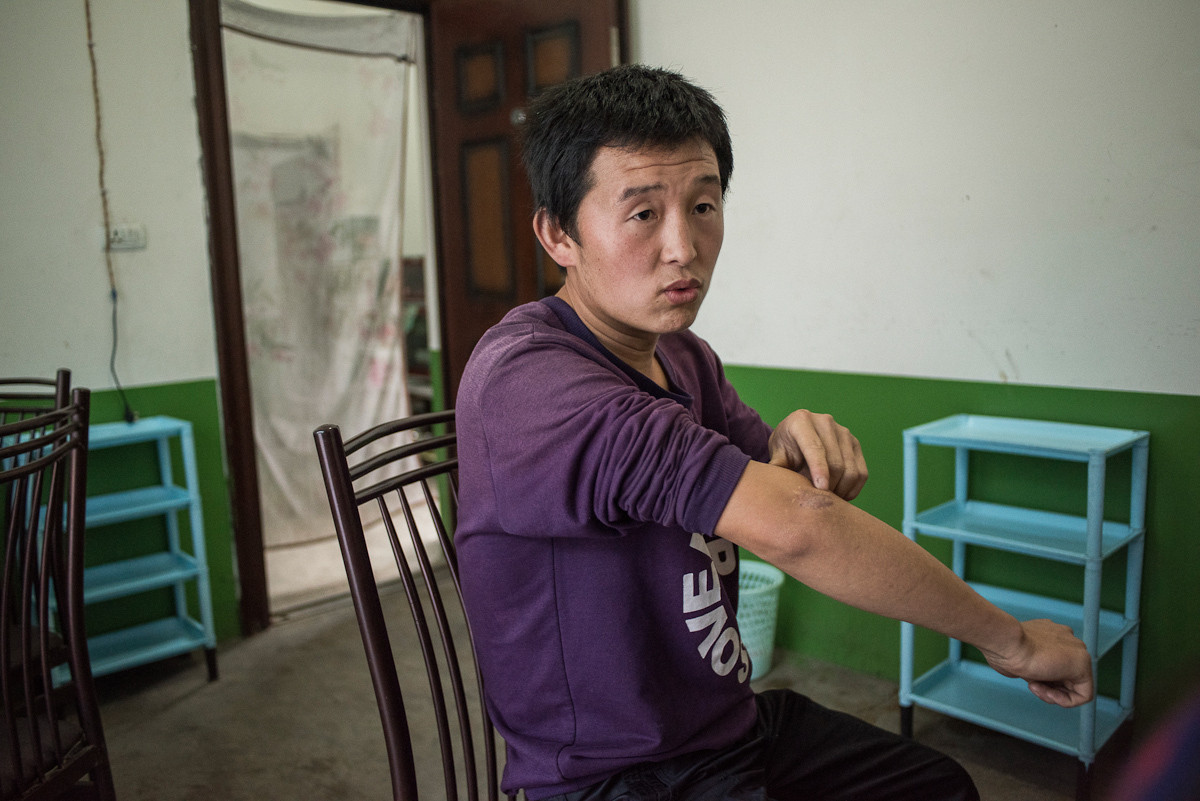 Shen Ping worked in the local mines for six years before breaking his arm on a coal conveyor belt. He said that the mine never compensated him and that by the time he obtained a lawyer, the compensation window had closed.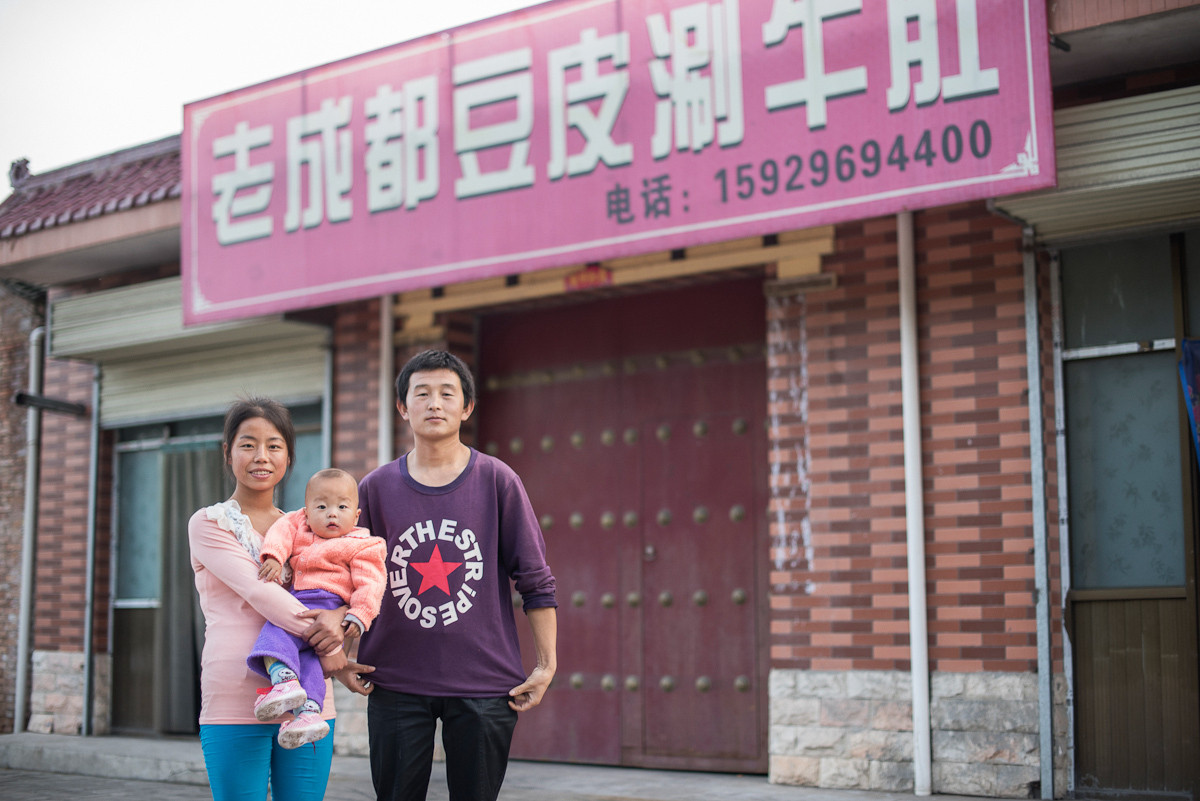 Now Shen helps run a small restaurant with his wife and sister just down the road from a mine. Mines have their upsides and downsides, he said, but it would be better if they remained in operation.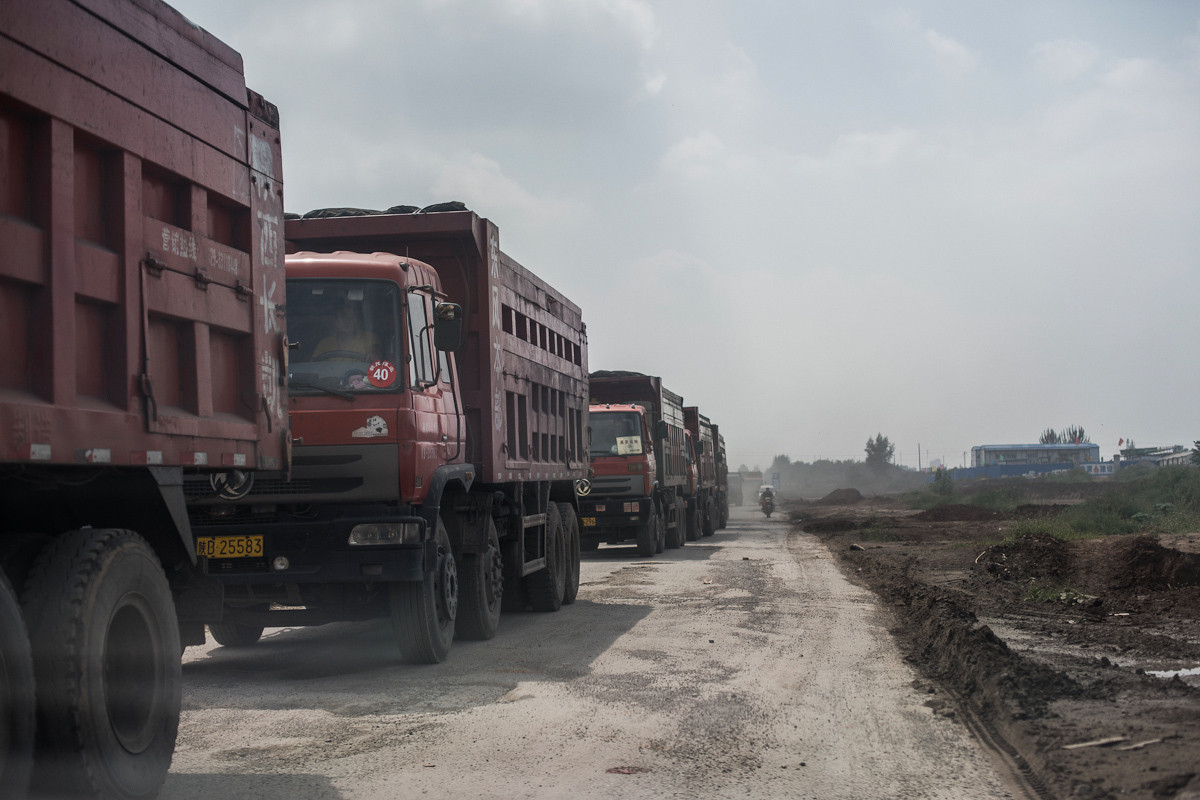 Coal trucks still dominate many of the roads between Zhaojin and the nearby city of Tongchuan.