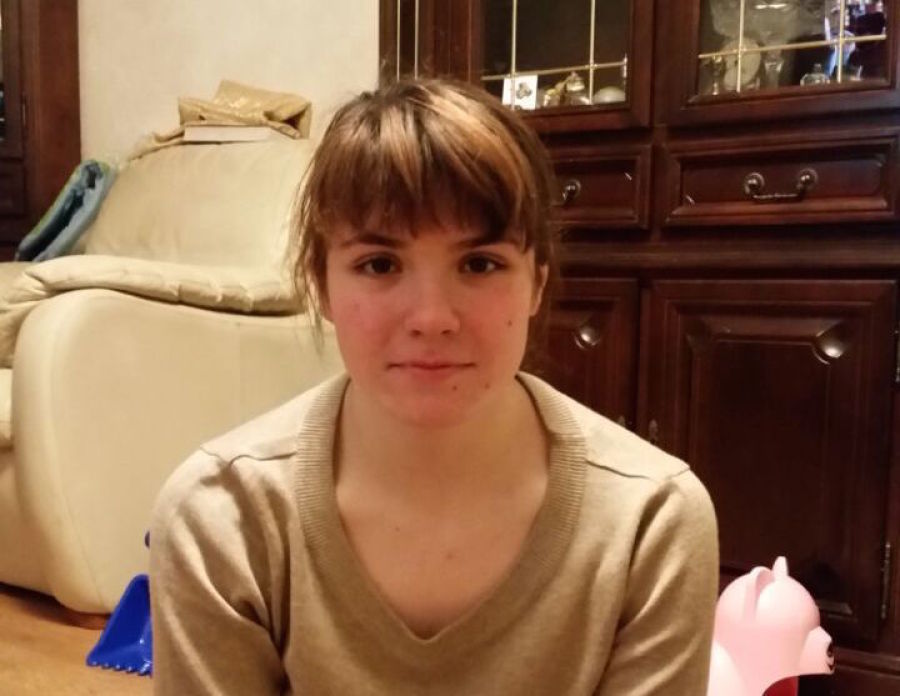 An undated photograph of Varvara Karaulova, provided by her father.
ISTANBUL — It's been a week since Pavel Karaulov has heard from his daughter, Varvara Karaulova, a shy 19-year-old philosophy student from Moscow State University. Now, he doesn't know if he will ever see her again.
"I'm desperate," he said, his voice shaking over a crackling Skype call from Moscow. "As soon as I can jump on a plane, I'll be there."
Pavel went to Russian authorities, who were able to track the phone Varvara was using to Turkey. He said they determined that Varvara boarded a one-way flight to Istanbul on May 27 — often the first leg of a journey for Islamic State recruits that ends in Syria. Her father is worried the teen may have been recruited by extremists.
If joining the terror group is her goal, it would make Varvara one of many young women who have been lured into Syria's bloody conflict by groups like the Islamic State, which use Turkey as an entry point to the country's war-ravaged neighbor. But even if Syria is not the teen's destination, her father's panic is a window into the global paranoia and desperation stoked by the extremist group, also called ISIS.
The Islamic State is most known for its brutal takeover of large swaths of Iraq and Syria. Muslims around the world have slammed the group for its violent interpretation of Islam, but thousands of alienated and disaffected young people have flocked to the Islamic State anyway, lured by the promise of a life with meaning. When that life turns out to be an illusion, the young men and women are often trapped, with no way to escape.
Pavel began to worry when Varvara sent an email saying "I'm safe and I'll be shortly in contact with you." Then, he recalled, she sent a text to her mother that said "please take my dog out since I cannot do it."
"She loved her dog very much," he said, still in disbelief that she was gone.
The last time Varvara left home, Pavel said she told him that she was going to a meeting at her university regarding a summer camp. Varvara did not respond to messages sent Sunday to her Facebook account.
Pavel immediately reached out to authorities and Varvara's friends when he realized something was wrong.
Much to his surprise, he said, the teen's friends told him that Varvara had been dressing and acting differently at school for nine months, just after she began taking Arabic classes at her university.
"Whenever she was leaving home, she was wearing jeans and boots," said Pavel, who lives separately from his daughter. "And whenever she got to the university, she changed into a hijab, a long-sleeve jacket and a long skirt."
"That's something that is shocking," he said. "I was never told beforehand about that."
Pavel said Russian intelligence agents told him Varvara changed her name to Nour upon landing in Turkey. The word means "light" in Arabic.
Russian authorities did not immediately respond to a request for comment.
Varvara's father hasn't given up hope. He's going after her. Pavel is flying to Istanbul Tuesday to try and track down his daughter in a city of at least 14 million — that is, if she's still here. It's a race against the clock.
Because she is 19 and not legally a minor anymore, Varvara's age could further complicate her father's search efforts.
"I pray," he said recently, after learning that the teen had been tracked to a specific area of Istanbul. "I hope good news will come soon."
Pavel said his daughter, known as "Varya" by friends and family, has been noticeably distant recently, but he didn't know why. He never imagined this would happen.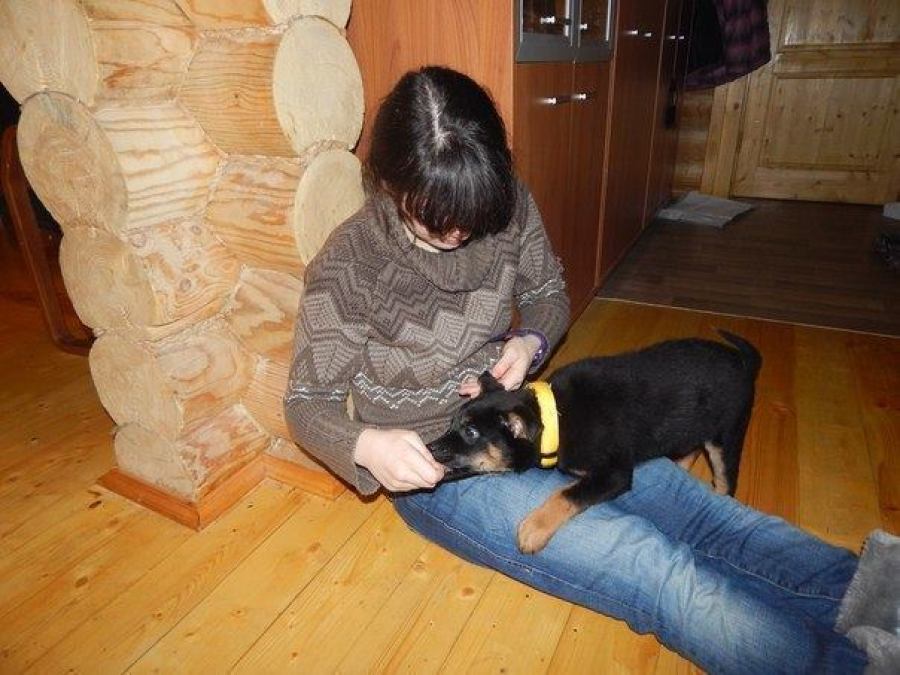 Facebook/Varvara Karaulova
Pavel described his daughter, a sophomore, as shy and highly academic — a lover of different languages and cultures. She speaks English, Russian and French fluently, as well as basic Arabic, German and Latin.
"She's a kind and loving girl," Pavel said.
Several of Varvara's friends in Moscow were too mortified or scared to talk when contacted by The WorldPost. One friend, seemingly terrified, asked never to be contacted again.
Many of Varvara's friends and family members have posted on social media regarding her disappearance, asking for any international help to find her. But when six of those who posted were contacted by The WorldPost, all but one declined to respond or comment. Some cited concern that talking to the press may only harm Varvara.
"It's shocking that she went away," one person close to Varvara, who asked to remain anonymous, told The WorldPost. The two had discussed summer plans in Russia just three weeks earlier.
On social media, Varvara shows no public interest in Syria, extremist groups like the Islamic State or signs of an upcoming trip to Turkey. Her Facebook profile says she likes author J.R.R. Tolkien, leading Russian writer and poet Mikhail Yuryevich Lermontov and a Facebook group called "Wildlife Photographers International."
Her current Facebook profile picture shows Varvara playing with her dog, Freki, named after one of the wolves that accompanies Odin, a god in Norse mythology.
On the Russian social networking site VK, where she goes by Varya Karaulova, Varvara has posted animated videos and music from bands like Oasis. There is little political sentiment on her VK page, apart from a couple of anti-Russian government and satire pages. On her "noteworthy pages," she includes one devoted to honoring the White Army, anti-communist armed forces that battled the Bolshevik regime during the Russian Civil War.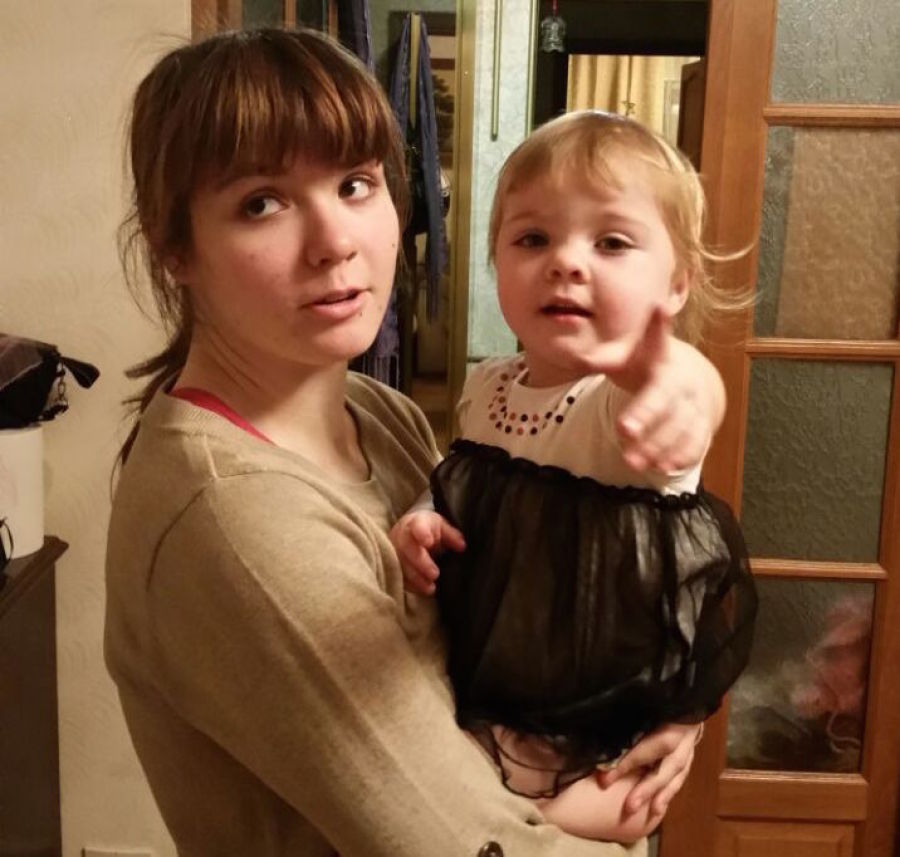 Provided by Pavel Karaulov
Varvara's VK page says she last logged onto the platform as recently as 2:55 in the morning on Sunday. Her father said the login offers him some comfort.
Pavel said Russian authorities have tracked his daughter to a specific area of Istanbul, but he does not want it made public.
When The WorldPost traveled to that area, locals described noticing large numbers of Russian-speaking women arriving over the past two years.
One Russian-speaking young woman from a central Asian country who is deeply familiar with the local community told The WorldPost that she thought she had seen Varvara.
"She seems really familiar," the woman said while looking at a photograph of Varvara on a phone. "It's not like I'm seeing her for the first time."
The woman asked to not be identified for her own security.
One woman who does public outreach in the neighborhood for a political campaign said that she has noticed women who appear to be Russian or Uzbek staying in apartments with "wealthy" men. She asked to remain anonymous out of fear, citing concern that extremists may come after her if she spoke out.
"[The women] wear a niqab and gloves," she said, describing conservative Islamic attire. "They camouflage themselves, but we hear them speaking Russian."
The woman said she was recently at a hair salon where a Russian-speaking woman in a niqab could not communicate with the hairdresser because she could not speak Turkish.
Another resident, a young woman named Berfin who was wearing a bright pink hijab, said that she increasingly sees Russian-speaking people in the neighborhood, including women. Berfin spoke to The WorldPost while she was also working for a political party in the area.
"I've witnessed different buses (leaving the area). They all go somewhere together," she said. Her colleague noted that the groups usually leave the area after several months. "They're really well-organized," she added.
One local man, who only gave his first name, Moustafa, described the area as a "logistical center" for jihadists. Moustafa claimed to have seen men running along a nearby river several months ago, holding fake guns carved from wood. It was as if they were practicing running while in combat, he said.
Groups of Turks and foreigners also try to recruit young local men to fight in Syria, said Moustafa, citing conversations with locals who had been approached by such recruiters.
"There's a promise of wealth," he explained. "They provide luxury phones and designer clothes. Poor people are drawn in."
Moustafa said a friend who is a real estate agent in the area told him jihadists pay high sums off the books for apartments to avoid leaving a paper trail or legally registering with the local government.
The Counter-Terrorism Unit at Istanbul's Police Department confirmed it is investigating Varvara's disappearance, but could not comment further. Local police, Ataturk Airport police and security officials working for the airport also declined to comment on their involvement or release security footage possibly showing Varvara at passport control because she may be engaging in criminal activity. In the past, these officials have released footage of other people potentially traveling for reasons related to the Islamic State.
Extremist groups like the Islamic State actively try to recruit women to join their self-declared "caliphate." In February, three British schoolgirls made headlines when they left home and secretly traveled to Turkey, later crossing into Syria to join the ranks of the terrorist group. The Islamic State has also recruited and kidnapped local women. But it's far from the only group in Syria and neighboring countries that poses a serious threat to women. Syrian President Bashar Assad's forces have long been accused of using rape as a weapon of war.
Recruitment of foreigners has been a key aim of the Islamic State. While countries like Tunisia and Jordan have some of the highest estimated numbers of fighters in Syria, the number of fighters from Russian-speaking countries is also rising.
Independent experts estimate that "there are between 1,500 and 2,000 [Russian-speaking] people fighting on the ground in Syria," said Nikolay Kozhanov, a nonresident fellow at the Carnegie Moscow Center and visiting fellow at London's Chatham House. People from the North Caucasus, the Balkans, Europe and the Syrian and Turkish Chechen communities make up most of the fighters joining the Islamic State, Jabhat al Nusra (otherwise known as al Qaida in Syria) and forces affiliated with the Free Syrian Army, he said. However, it's impossible to know the actual number of people who have enlisted in these ranks.
Colonel Gulmurod Khalimov, a senior Tajik police commander, defected last week to join the Islamic State, vowing to target Russia and the United States. In Tajikistan, the poorest of the post-Soviet states, it is rare and dangerous to voice opposition to the government.
"Our brothers are here, waiting and yearning to return to Tajikistan to re-establish sharia law there," he reportedly said in a video clip.
Russia and Turkey are deeply intertwined. They share economic interests, including a proposed gas pipeline that could link the two nations, but they bitterly oppose each other's Syria policy. Russia remains one of the staunchest backers of Assad's regime, providing heavy weaponry and military aid. Meanwhile, Turkey has backed Syria's rebel forces and has slammed the U.S.-led coalition for striking the Islamic State but not the Syrian regime. For much of the war, Turkey has allowed Syria's border, otherwise known as the "jihadi highway," to remain fairly porous, though Turkey has made recent efforts to crack down on smuggling.
Turkey has taken a hands-off approach to its Syrian border in an effort to bolster the uprising against Assad, said Jonathan Schanzer, a former terrorism analyst at the U.S. Treasury Department. He is now vice president for research at the Foundation for Defense of Democracies, which has been critical of Turkey's policy toward the Islamic State.
But as the rebellion metastasized, the beneficiary of that porous border has been the Islamic State, the strongest rebel group in Syria. As a result, "there is ISIS infrastructure in Turkey," Schanzer said. "The Turks can't walk this back — you can't put the genie back in the bottle."
If Varvara is heading for the Syrian border as her father fears, crossing into Islamic State-held territory is shockingly easy. After that, there's not much Pavel or Russian and Turkish authorities could do to help find young Varvara and get her home safely.
For now, Pavel is hoping and praying for a miracle as he plans to search Istanbul for his missing daughter, bearing this plea: "I love you no matter what," he said. "Please come home."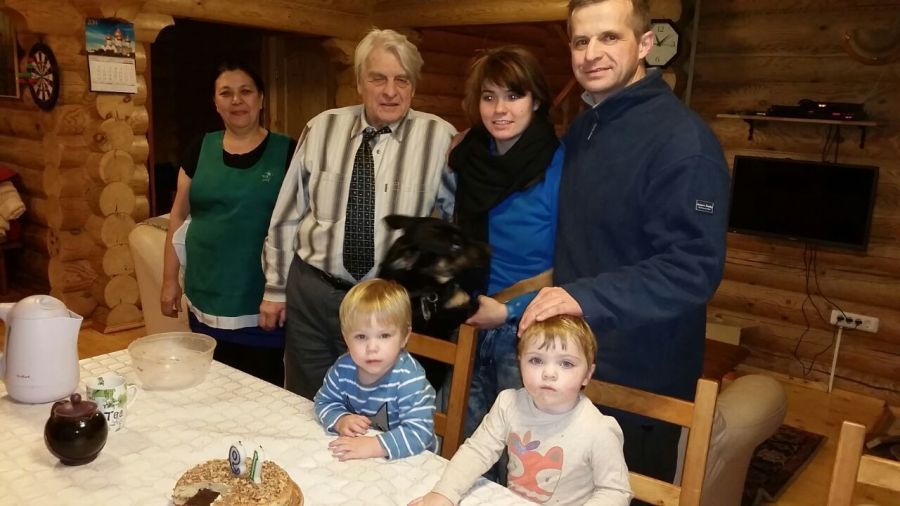 Provided by Pavel Karaulov
Ryan Grim in Washington, Irina Dvalidze and Khristina Narizhnaya in New York and Burak Sayin in Istanbul contributed reporting.