ISTANBUL — In June, Turkey's leftists rejoiced. The controversial, conservative religious party that ruled Turkey for 13 years was pulled from power by a left-wing underdog. History was made.
But now, less than five months later, the Justice and Development Party (AKP) has made an unexpected electoral comeback after Sunday's snap parliamentary election, with the pro-Kurdish Peoples' Democratic Party (HDP) pushed to the sidelines, leaving minorities, secularists and government critics reeling. 
It's a blow left-wing voters like 26-year-old Idil did not see coming.
"We're feeling very demoralized," said the Istanbul musician as official election results boomed from a television in a packed cafe in Kadikoy, on Istanbul's Asian side. Dozens of somber-looking people sat around her with arms crossed in disgust as they checked social media on their cellphones. Passersby stopped to take a peek at results on the television, only to shake their heads and walk on.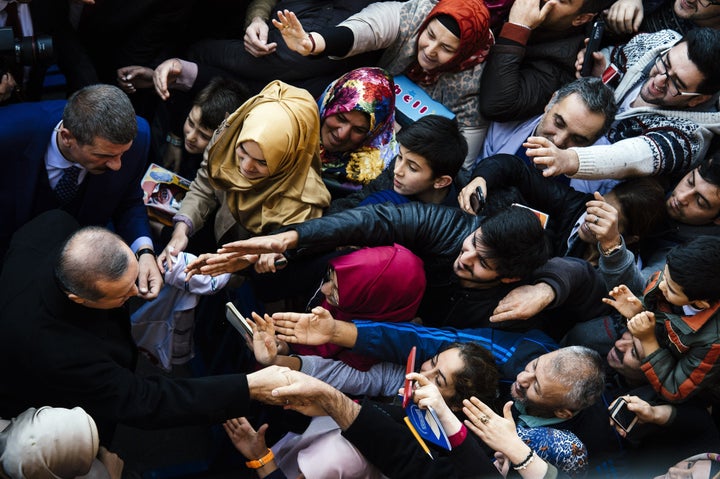 "It doesn't seem like it was a fair election," she said, an accusation also levied by the HDP and opposition voters, who voiced concerns over election fraud. "We weren't expecting this. Our efforts seem futile. I can't believe that after everything that's happened, this party can get half the votes."
On the television mounted above her, AKP supporters chanted in unison: "Ya Allah, Bismillah, Allahu akbar." Oh God, in the name of God, God is the greatest.
June's general election was largely seen as a referendum on the rule of President Recep Tayyip Erdogan, whose Islamist-rooted AKP has come under fire for what critics call increasingly authoritarian rule. He hoped to use that election to garner support in order to allow him to change the constitution and increase executive power.
Sunday's election is a redo of that vote after political parties failed to form a coalition government. AKP has made clear it wants single-party rule.
"One leadership is what Turkey needs, not a coalition,"said Sezayi Cimen, an AKP council member in Istanbul's historic Beyoglu district. Cimen manned a campaign office the week before the election in Kasimpasa neighborhood, where Erdogan grew up as a boy.
"Nothing can be done with two heads," he said.
Erdogan and his allies have painted this election as a simple choice between "stability and chaos."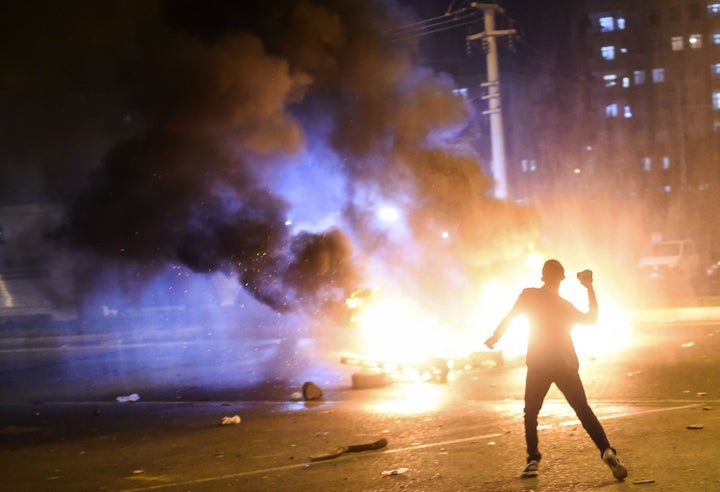 Cimen said anything other than AKP majority rule would be inconceivable, as it would undoubtedly lead to yet more of the violence that has plagued the country for months.
There have been frequent attacks on police and military forces, blamed on the banned Kurdistan Workers' Party (PKK) — a Kurdish militant group that has demanded greater freedom for Kurds and waged war against the state for over three decades. 
A ceasefire between Ankara and the PKK collapsed in July, when the government began airstrikes on PKK positions in Turkey and Iraq. 
A double suicide bombing earlier this month in Ankara, which left nearly 100 Kurds, leftists and union members at an anti-war rally dead, only further divided the nation. It was the worst terrorist attack to ever occur on Turkish soil.
While the government placed blame the so-called Islamic State group, many Turks scoffed at the claim, instead saying the government itself orchestrated the attack or allowed it to happen in order to sway voter opinion. Meanwhile, many AKP supporters say they believe that ISIS and the PKK joined forces in terrorism.
The election results have stunned pollsters and political scientists, who had predicted roughly the same result as in June. Instead, voter support for AKP increased dramatically.
HDP still crossed the 10 percent threshold needed to hold seats in parliament, but just barely.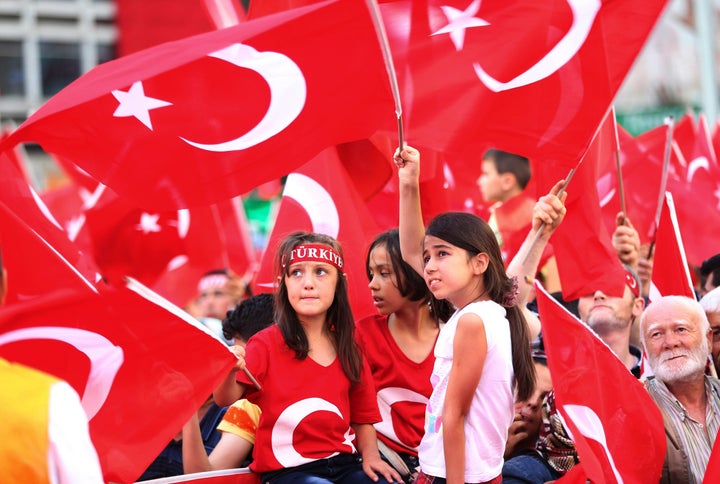 "I really don't understand — it doesn't seem logical or rational to me," 27-year-old Mete, who works in finance, said as the final count came in.
He lamented what he says will be a continued decline in personal freedoms for Turks who are not particularly religious or conservative.
Erdogan's religious base has rallied around him, standing by the political party that boosted infrastructure and lifted a decades-long ban on women wearing headscarves in universities and state institutions.
Meanwhile, Turkey's left has decried what they say is a shrinking democracy under Erdogan. 
"Less civil society means less freedom of choice," Mete said somberly.
Next to him sat an unemployed journalist critical of the government, who shook his head in disgust at the television screen. In recent weeks, there has been an intense crackdown on the press.
This past week, Turkish police seized the offices of two Turkish opposition newspapers using water cannons and tear gas. On Friday, after their staff was fired, both media outlets published pro-government front pages. 
"AKP developed this control step by step and today all mainstream media is controlled by them," said the journalist, who did not give his name. "Even though I can find a job, I would be forced to lie."
Looking up at the screen at the election results in AKP's favor, he began to laugh.
"Looks like I'll stay unemployed," he said.
Hazal Arda contributed reporting from Istanbul. 
More stories on the elections in Turkey: 

 – Turkey's Crucial Election, In Photos– Turks Head To Polls With Concerns Over Poverty And Inequality– On The Blog: Erdogan: Liberator Or Dictator?