ISTANBUL — Prime Minister Ahmet Davutoglu — Turkey's leading political figure, at least on paper — announced Thursday that he plans to step down from power after less than two years in office.
Tensions between Davutoglu and President Recep Tayyip Erdogan have reportedly simmered for some time in a power struggle that hit a breaking point this week. The ruling AK Party revoked Davutoglu's authority to appoint provincial party officials on May 2. 
Citing a "premature end" of his four-year-term, Davutoglu's resignation comes amid concerns over Erdogan's increasing authoritarianism, and many observers fear it will enable the president to further consolidate his power. 
Vying For Power
When Erdogan, a controversial but still widely-supported leader, assumed the largely ceremonial role of president in 2014 after hitting his three-term limit as prime minister, his grand ambitions to push for a presidential system were no secret. He made them perfectly clear going into the August 2014 election, from which he emerged as Turkey's first popularly elected president. 
Erdogan has since staunchly advocated rewriting the constitution and has set Turkey on a path toward an executive presidential system that he argues would better suit the country — and in which he would likely assume more power.
The president hand-picked Davutoglu, his longtime former foreign minister and a more reserved intellectual, to replace him. But Erdogan was still largely seen as the force governing Turkey.
Yet Davutoglu turned out to be more vocal and opinionated than expected, positioning himself as a voice of reason on issues like press freedom and E.U. relations.
"For Erdogan to establish executive presidency, Davutoglu had to be removed from the prime minister post," said Ozer Sencar, director of the Turkish pollster MetroPOLL. "Davutoglu did not support the type of presidency Erdogan had in his mind."
"Erdogan decided to finalize the presidency process this year, if possible," Sencar added. "He had to make sure the [ruling AK Party] is in line with his objectives."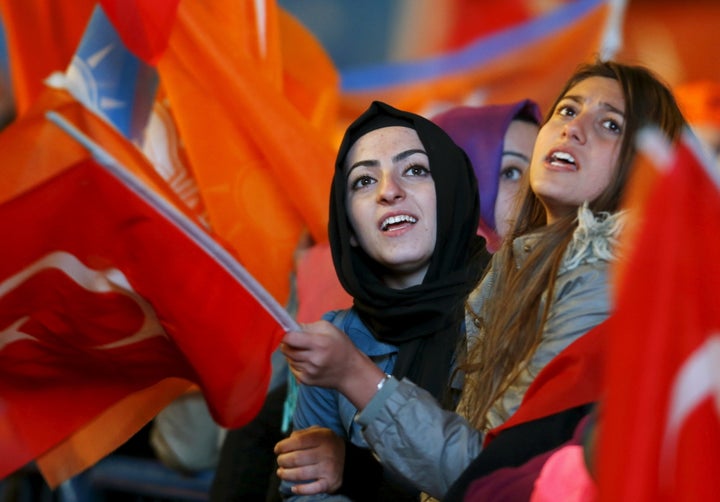 Turkey's Next Prime Minister 
Davutoglu's replacement has not yet been chosen, but will likely be more supportive of Erdogan and his ambitions for a new presidential system.
Several men are rumored to be potential successors, and all support Erdogan, according to news reports. One such politician is Energy Minister Berat Albayrak, who also happens to be Erdogan's son-in-law. The prime minister is set to be replaced on May 22 in an extraordinary congress of the ruling AK Party, which Erdogan founded in 2001 and over which he holds considerable power.
"Erdogan will choose someone who has little international or domestic stature other than loyalty to him, and hence, his position will be strengthened," said Henri Barkey, the director of the Middle East Program at the Woodrow Wilson International Center for Scholars. "Loyalty to him has to be above all else."
Critics on social media expressed concern over Davutoglu's speedy departure on Thursday.
Soner Cagaptay, director of the Turkish Research Program at The Washington Institute for Near East Policy, tweeted that Erdogan is now "head of everything" in Turkey.
Having secured resignation of PM&set to hand pick new PM/AKP chief, Erdogan is head of state, head of gov/AKP, head of everything in Turkey

— Soner Çağaptay (@SonerCagaptayTR) May 4, 2016
Yet despite the two leaders' reported quarrels, Davutoglu's speech on Thursday took on more of a conciliatory tone than one might expect from a political leader pushed out by his own party.
"Following consultations with the president, I came to the conclusion that a change in the position of the leader of the party and the prime minister's position would serve a better purpose," Davutoglu said. "This must be carried out in a peaceful way keeping the integrity of the party."
Davutoglu praised his own accomplishments as prime minister while also working to squash any rumors of his dispute with Erdogan. Nobody would ever hear him "say negative things about the president," he said.
That doesn't mean Davutoglu doesn't have private concerns about Erdogan's ambitions. Government critics are routinely threatened, deported or denied entry, and face legal ramifications of speaking out.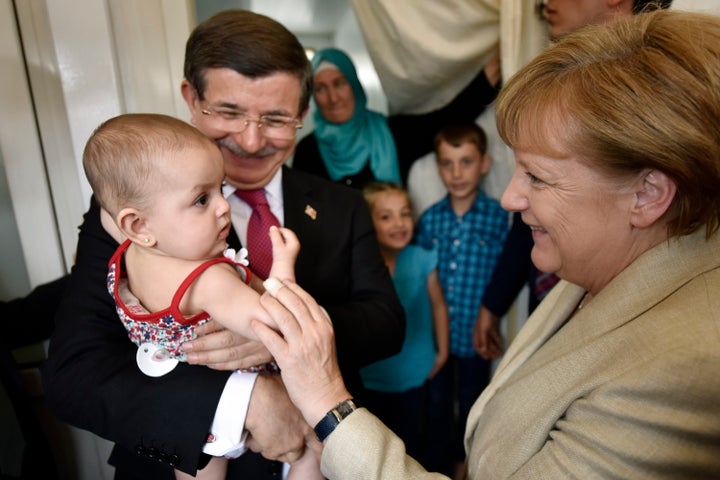 What's At Stake
Turkey is a key international player. The country of some 78 million people is a strategic NATO ally in the fight against the self-described Islamic State, and is currently facing a security threat from both ISIS and Kurdish militants. It's also a crucial stepping stone between Syria and Europe.
The country recently signed a deal with the European Union after months of negotiations between Davutoglu and E.U. leaders. Now that he's out of the picture, the future of that deal remains uncertain.
Under the controversial deal, Turkey must take back migrants who made the illegal and dangerous sea voyage from Turkey to Greece in search of safe and secure futures. For every migrant who is deported back to Turkey, the E.U. promises to resettle one Syrian refugee in Europe and has agreed to pay Turkey some 6 billion euros to help cover the cost of sheltering over 2.7 million Syrians.
The E.U. has also promised visa-free travel for Turkish citizens in the European Union.
But despite cooperation on the refugee crisis and anti-ISIS efforts, E.U.-Turkey and U.S.-Turkey relations have become strained over other issues, like the country's deteriorating press freedom.
"It will naturally increase the perception that Turkey is becoming increasingly authoritarian, in fact, becoming a one person/man state," said Barkey, of the Woodrow Wilson International Center for Scholars.
"In a country where people are getting arrested for tweeting critical comments of the president, this dismissal will be and is being seen as a civilian coup since real power, according to the constitution, is in the hands of the prime minister and not president."