ISTANBUL — Turkish police have detained 22 Islamic State suspects in the wake of Tuesday's triple suicide bombing at Istanbul Ataturk Airport, according to a Turkish official. 
Police carried out raids on supposed ISIS safe houses in Istanbul and the western coastal city of Izmir, detaining both Turkish citizens and foreign nationals. It remains unclear whether any of the detainees have direct links to the bloody airport attack.
The death toll rose to 44 on Thursday, 19 of whom were foreign nationals from countries including: Saudi Arabia, Iraq, Tunisia, Uzbekistan, China, Iraq, Ukraine and Jordan.
Ninety-four out of 238 wounded men and women still remain in the hospital, recovering from the attack that included firearms and bombs.
The three men who detonated bombs at the bustling airport's international terminal hailed from Russia, Uzbekistan and Kyrgyzstan, a Turkish official said Thursday.
Identification of the attackers' bodies has been difficult due to extensive soft tissue damage caused in the explosions, but a medical team has been working around the clock to get answers.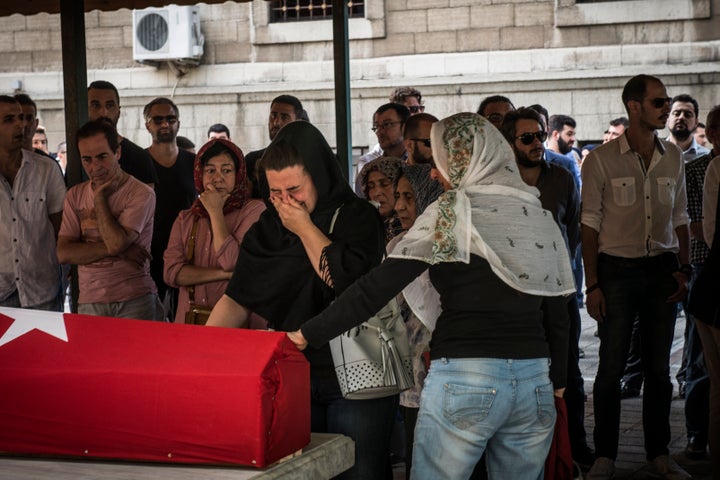 The three attackers arrived late Tuesday night in a taxi, just like the three bombers who killed 32 people at Brussels Airport and nearby metro station in March.
Prime Minister Binali Yildirim has blamed ISIS for the deadly attack, though the group has not claimed responsibility as they have in other bombings.
For years, Turkey's border with Syria was dubbed the "jihadi highway," with desperate refugees and hardline militants crossing with relative ease.
Critics slammed the government's perceived lack of response, warning that Turkey was providing ISIS fighters with a safe harbor, and easy access to supplies and war-torn Syria.
But as Turkey upped the ante by sealing the border and conducting raids on safe houses across the country, ISIS began to lash out.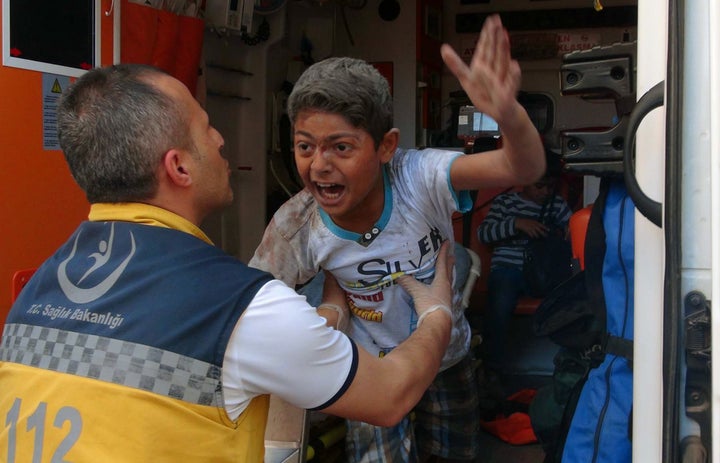 Turkish and U.S. officials agree the massacre was likely the work of the extremist group, which has repeatedly targeted Turkey with suicide bombs, firearms and Katyusha rockets lobbed across the border. Previous attacks on Turkish soil have been claimed by or blamed on Kurdish militant groups, who normally target police and security forces.
Many Turks, whose country's once thriving tourism sector has been left in shambles, now wonder if this type of violence is fast becoming the new normal. The airport carnage has been met with fear and fury, but also profound acts of kindness.
Many of the men, women and children killed by ISIS, which preaches a militant, warped version of Islam slammed by religious leaders around the world, have been Muslim themselves.
"May Allah bless the souls of everyone who lost their lives in this heinous attack," Turkish President Recep Tayyip Erdogan said on Wednesday.
"The attack, which took place during the holy month of Ramadan, shows that terrorism strikes with no regard for faith and values. Nor do terrorists distinguish between their victims," he said.