Credits
Nathan Gardels is the editor-in-chief of Noema Magazine.
This week, the world reeled from a welter of cross currents. Though the "yes" vote on independence lost in the end, the Scottish referendum revealed a passionately dis-United Kingdom. Elsewhere, Chinese President Xi Jinping arrived in India, the other Asian giant, calling for a global economic alliance of the "world's factory and world's back office." On Wall Street, China's Alibaba launched what is expected to be the biggest market valuation of an IPO ever. Pope Francis, meanwhile, mused that we had already entered "a piecemeal WWIII."
In an exclusive commentary for The WorldPost, former U.K. Prime Minister Gordon Brown argues that the real quarrel of his fellow Scots is with the dislocations of globalization, not the Union.
Thanks to his last minute stem-winder in Glasgow against independence, Brown, who successfully steered the world away from financial calamity as the G-20 chair in 2009, is now also hailed as the man who saved the United Kingdom.
As Xi met with Indian Prime Minister Narendra Modi, the chair of the Indian parliament's foreign affairs committee and former U.N. Under-secretary General, Shashi Tharoor, wrote from New Delhi that China and India "have outgrown the world order dominated by the West." Also writing from New Delhi, former Times of India editor and WorldPost editorial board member, Dileep Padgaonkar, outlines how Prime Minister Modi is already reshaping the geopolitics of Asia.
In our regular feature, "Following Francis," Sebastien Maillard files an inspiring report from Rome on the humble daily routine of the pope.
In an interview, David Nabarro, the U.N. point man on the Ebola crisis, links the rapid spread of the virus to ill-prepared health systems in countries just emerging from civil strife. Jan Egeland of the Norwegian Refugee Council calls for "rethinking emergency aid" with more emphasis on development as the global refugee crisis reaches proportions not seen since WWII. Young-mok Kim, who heads Korea's International Cooperation Agency, argues that raising "the bottom 40 percent" is the key to inclusive development.
WorldPost Senior Editor Kathleen Miles reports on the view of Iran's Foreign Minister Mohammad Javad Zarif, who says that the U.S. is repeating the same mistake in its fight against ISIS as it did by invading Iraq: "Foreign presence in any territory creates a dynamic for demagogues like ISIS to use the resentment in the population of being occupied." In an interview with Mehdi Hasan, the FBI agent who tracked down Osama bin Laden warns that the Islamic State group is trying to "suck the West into a new war."
In this week's "Forgotten Fact" series, the WorldPost looks at the Islamic State and social media, revealing that "not everyone tweeting ISIS threats is actually representing the group."
Writing from Beirut, former MI6 agent Alastair Crooke challenges President Obama's assertion that ISIS is "not Islamic." WorldPost Middle East Correspondent Sophia Jones reports from Istanbul that Bulgaria is breaking international law by turning back Syrian refugees. She also chronicles the travails of one homeless Syrian family stuck at a border bus stop between Syria and Turkey. French philosopher Bernard-Henri Levy sounds the alarm over the enveloping chill of anti-Semitism in France.
In a riposte to the argument that NATO expansion provoked Russia into a conflict over Ukraine, Maria Snegovaya writes from Moscow that Vladimir Putin's real fear is the subversive effect of Kiev's closer links to the European Union on his Eurasian vision. Writing from Beijing, Zheng Yu sees a clear distinction in U.S. interests and global policy that will lead it to contain Russia but cooperate with China.
As the U.N. Climate Summit approaches, we post the second in a series of videos narrated by actor Leo DiCaprio, now a U.N. Messenger of Peace, on the urgency of keeping carbon resources in the ground.
Finally, Arthur Miller writes about how cutting-edge science is redefining contemporary art in an essay accompanied by stunning photos — including one of a green iridescent rabbit.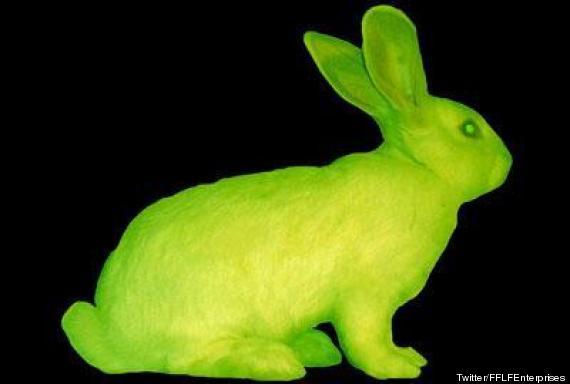 WHO WE ARE

EDITORS: Nathan Gardels, Senior Advisor to the Berggruen Institute on Governance and the long-time editor of NPQ and the Global Viewpoint Network of the Los Angeles Times Syndicate/Tribune Media, is the Editor-in-Chief of The WorldPost. Farah Mohamed is the Managing Editor of The WorldPost. Kathleen Miles is the Senior Editor of the WorldPost. Alex Gardels is the Associate Editor of The WorldPost. Nicholas Sabloff is the Executive International Editor at the Huffington Post, overseeing The WorldPost and HuffPost's 10 international editions. Eline Gordts is HuffPost's World Editor.

CORRESPONDENTS: Sophia Jones in Istanbul; Matt Sheehan in Beijing.

EDITORIAL BOARD: Nicolas Berggruen, Nathan Gardels, Arianna Huffington, Eric Schmidt (Google Inc.), Pierre Omidyar (First Look Media) Juan Luis Cebrian (El Pais/PRISA), Walter Isaacson (Aspen Institute/TIME-CNN), John Elkann (Corriere della Sera, La Stampa), Wadah Khanfar (Al Jazeera), Dileep Padgaonkar (Times of India) and Yoichi Funabashi (Asahi Shimbun).

CONTRIBUTING EDITORS: Moises Naim (former editor of Foreign Policy), Nayan Chanda (Yale/Global; Far Eastern Economic Review) and Katherine Keating (One-On-One). Sergio Munoz Bata and Parag Khanna are Contributing Editor-At-Large.

The Asia Society and its ChinaFile, edited by Orville Schell, is our primary partner on Asia coverage. Eric X. Li and the Chunqiu Institute/Fudan University in Shanghai and Guancha.cn also provide first person voices from China. We also draw on the content of China Digital Times. Seung-yoon Lee is The WorldPost link in South Korea.

Jared Cohen of Google Ideas provides regular commentary from young thinkers, leaders and activists around the globe. Bruce Mau provides regular columns from MassiveChangeNetwork.com on the "whole mind" way of thinking. Patrick Soon-Shiong is Contributing Editor for Health and Medicine.

ADVISORY COUNCIL: Members of the Berggruen Institute's 21st Century Council and Council for the Future of Europe serve as the Advisory Council — as well as regular contributors — to the site. These include, Jacques Attali, Shaukat Aziz, Gordon Brown, Fernando Henrique Cardoso, Juan Luis Cebrian, Jack Dorsey, Mohamed El-Erian, Francis Fukuyama, Felipe Gonzalez, John Gray, Reid Hoffman, Fred Hu, Mo Ibrahim, Alexei Kudrin, Pascal Lamy, Kishore Mahbubani, Alain Minc, Dambisa Moyo, Laura Tyson, Elon Musk, Pierre Omidyar, Raghuram Rajan, Nouriel Roubini, Nicolas Sarkozy, Eric Schmidt, Gerhard Schroeder, Peter Schwartz, Amartya Sen, Jeff Skoll, Michael Spence, Joe Stiglitz, Larry Summers, Wu Jianmin, George Yeo, Fareed Zakaria, Ernesto Zedillo, Ahmed Zewail, and Zheng Bijian.

From the Europe group, these include: Marek Belka, Tony Blair, Jacques Delors, Niall Ferguson, Anthony Giddens, Otmar Issing, Mario Monti, Robert Mundell, Peter Sutherland and Guy Verhofstadt.
MISSION STATEMENT
The WorldPost is a global media bridge that seeks to connect the world and connect the dots. Gathering together top editors and first person contributors from all corners of the planet, we aspire to be the one publication where the whole world meets.
We not only deliver breaking news from the best sources with original reportage on the ground and user-generated content; we bring the best minds and most authoritative as well as fresh and new voices together to make sense of events from a global perspective looking around, not a national perspective looking out.