BEIJING — China is holding a massive military parade Thursday to celebrate the 70th anniversary of Japan's 1945 surrender.
The V-Day parade — officially titled the Commemoration of the 70th Anniversary of Victory of the Chinese People's Resistance Against Japanese Aggression and World Anti-Fascist War — is the biggest bit of geopolitical theater since China's strongman president assumed power in 2012, and it will be watched closely by the Chinese people and political analysts around the world.
Here's what you need to know about it.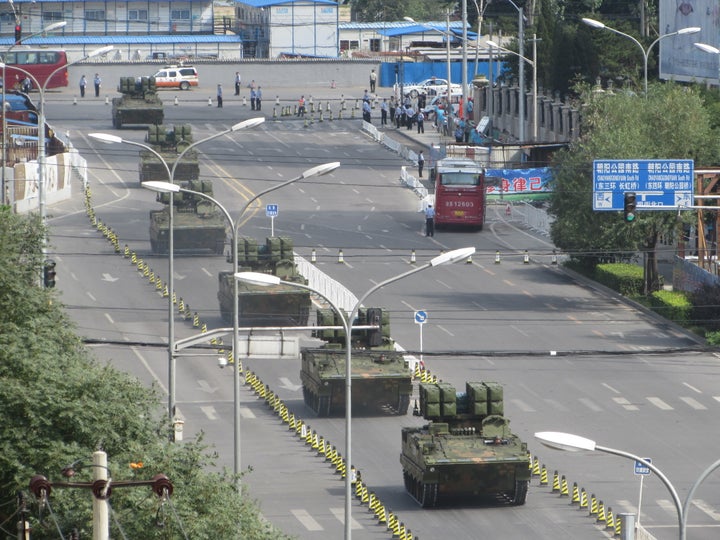 What's going down?
Beijing's Tiananmen Square will play host to 12,000 troops and 500 pieces of military equipment, with 200 aircraft painting trails of colored smoke in the sky above. Also present will be over 100 veterans of the war, with an average age of 90 and the oldest being 102. President Xi Jinping will lead the ceremonies and welcome diplomatic representatives from around the world.
How big of a deal is this?
A very big deal. Grandiose political stagecraft holds major symbolic value in China, and the government is doing everything in its power to make sure the parade goes perfectly.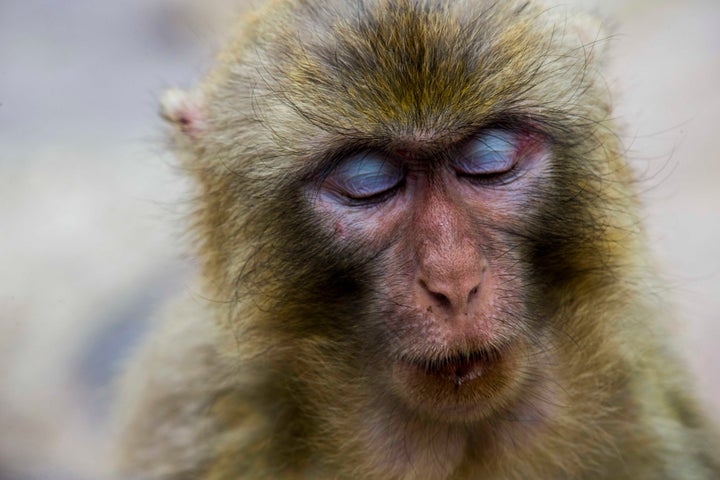 To clear the skies of air pollution, the government has ordered thousands of factories to halt production and has banned half of cars from Beijing roadways. The government has even deployed monkeys trained to dismantle the nests of birds that might get lodged in the engines of planes. Restaurants have been ordered closed and Beijing residents have been ordered to stay inside and not even peek at the parade.
Why does Japan's surrender still matter?
Japan's brutal occupation of China left deep scars in the country, many of which have yet to heal and continue to feed into geopolitical tensions. The struggle against Japan is central to the founding myth of the Chinese Communist Party. The party portrays itself as the savior of China, as heroes that liberated and resurrected a once-great civilization that was on the brink of annihilation at the hands of foreign powers.
President Xi has doubled down on that narrative, pushing slogans such as "the great rejuvenation of the Chinese nation" and his trademarked "Chinese Dream." Thursday's parade gives Xi a chance to formally put his stamp on the historical narrative from 1945 through today.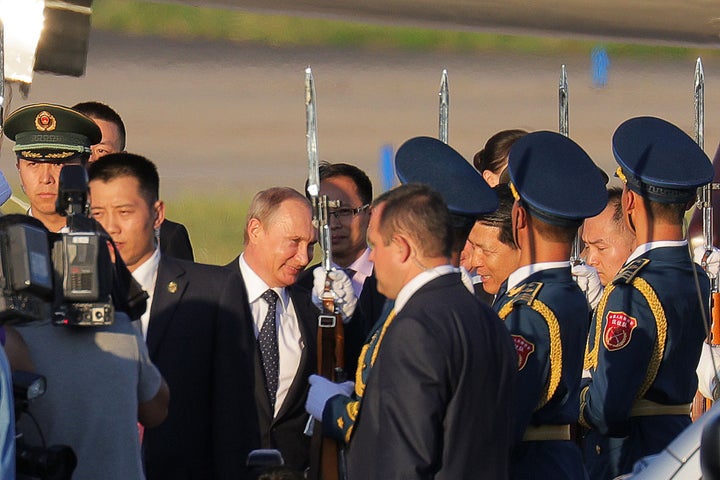 Internationally, the parade is also a chance for China to flaunt its military might and throw shade on regional rival (and American ally) Japan. China remains embroiled in bitter territorial disputes over uninhabited islands with Japan and several countries to the south. The symbolism of a military parade to highlight China's new strength and mark Japan's surrender is lost on no one.
Who's going to be there?
China invited leaders from around the world, but got turned down by President Barack Obama (Ambassador Max Baucus will be going in his stead) and almost all European leaders. President Vladimir Putin of Russia will be the highest-profile head of state there, with leaders from South Korea, Venezuela, Cuba and Sudan also present.
The guest list likely isn't as glamorous as President Xi hoped, but he probably isn't too worried: The core audience for the event is the hundreds of millions of Chinese people watching on TV.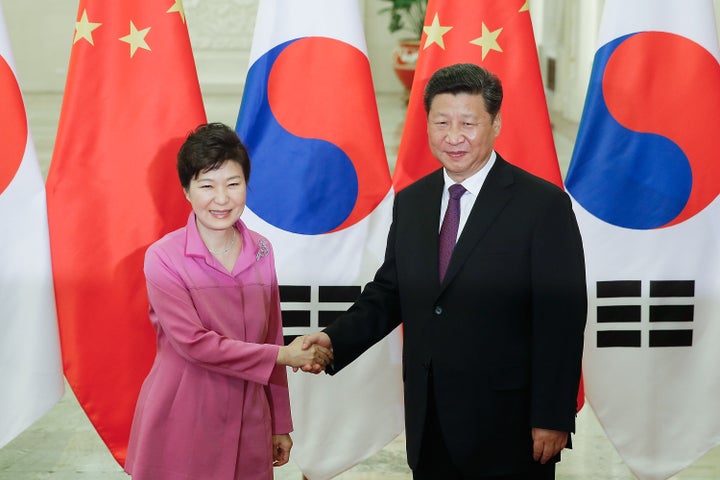 What should I watch for?
Military fanboys will be using this opportunity to gawk at some new Chinese homemade weaponry — Chinese officials say 84 percent of the arms that will be displayed have never been seen before. But for most lay observers, it's just a chance to kick back and revel in some world-class goose-stepping and grandiose political theater.