Credits
Kathleen Miles is the executive editor of Noema Magazine. She can be reached on Twitter at @mileskathleen.
Heroin use is on the rise in the United States.
The number of Americans using the drug has increased by about 50 percent in the past decade, according to a 2013 report by the U.S. Substance Abuse and Mental Health Services Administration
Heroin users seldom start out seeking the drug. Data shows that 80 percent of heroin users started with prescription painkillers. These charts show just how big the problem has become.
1. Fatal drug overdoses in the U.S. have been increasing since the 1980s: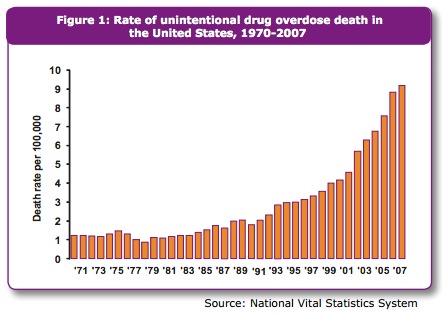 Overall drug overdose death rates have increased roughly fivefold since 1990, according to the Centers for Disease Control and Prevention. Drug overdose deaths were second only to car crash deaths among unintentional injury deaths in 2007.
2. Of those overdose deaths, prescription painkillers far outpace the second and third most-deadly drugs as the culprit: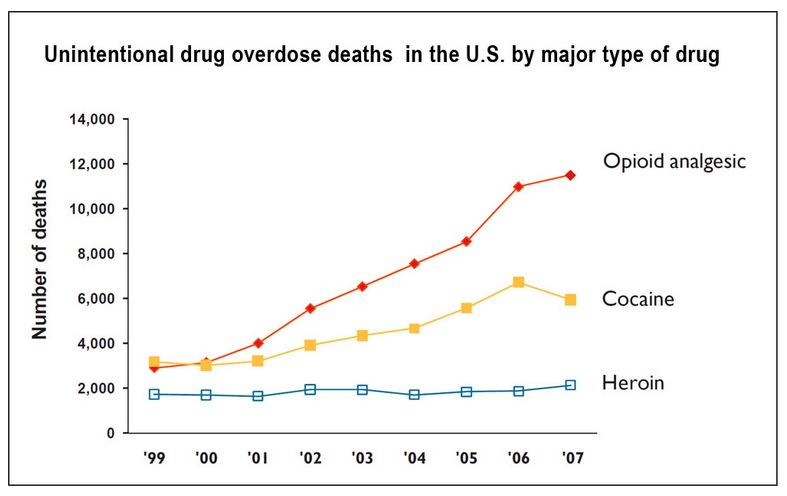 As health care providers have treated pain more aggressively over the past 20 years, there has been at least a tenfold increase in the medical use of prescription opioid painkillers, such as OxyContin and Vicodin, according to the CDC. With that has come an increase in nonmedical use of prescription painkillers as well an increase in addiction treatment admissions, emergency room visits and fatal overdoses. The rate of overdose deaths related to prescription opioids quadrupled from 1999 to 2009.
3. Eighty percent of heroin users start with prescription painkillers: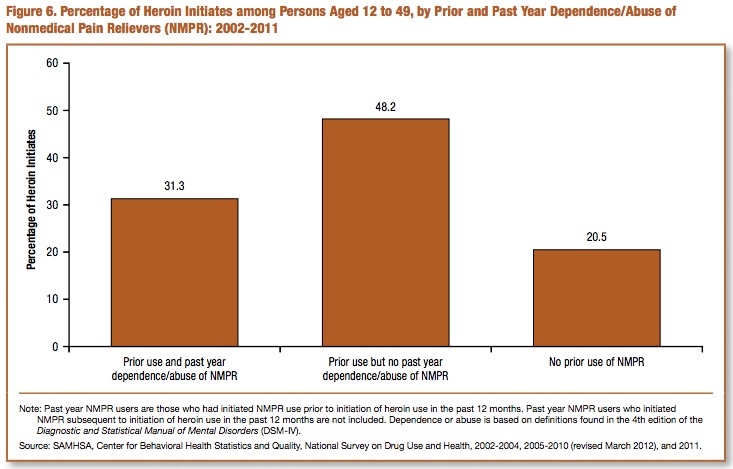 That's according to data from the National Survey on Drug Use and Health conducted annually from 2002 to 2011. For some people, prescription painkillers are a "gateway drug" to heroin. The switch often occurs because heroin is cheaper and easier to buy on the black market. Heroin and opiod prescription painkillers have a similar chemical makeup and induce a feeling of euphoria.
4. Heroin use has increased by about 50 percent over the past decade: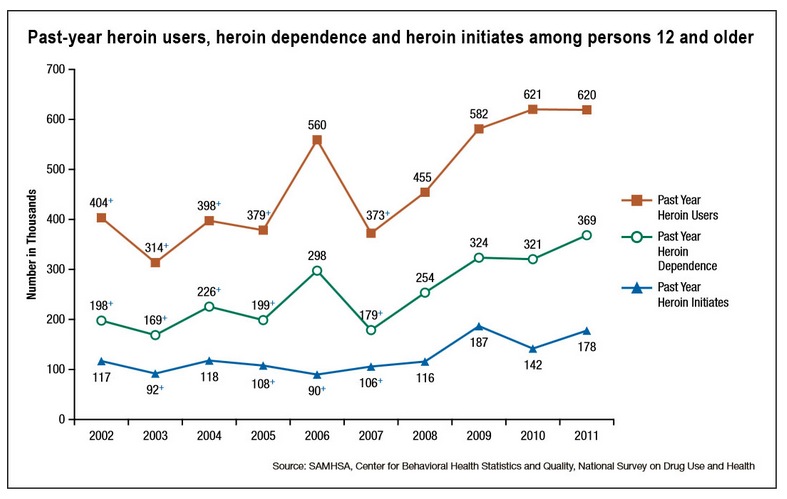 As the use of prescription painkillers has increased, so has the use of heroin. In 2002, 0.06 percent of Americans (166,000 people) used heroin in the past month, according to surveys. In 2012, that nearly doubled to 0.11 percent of Americans (335,000 people), according to a 2013 report by the U.S. Substance Abuse and Mental Health Services Administration.
Actor Philip Seymour Hoffman's death earlier this month, being investigated as a possible heroin overdose, has brought renewed attention to America's intertwined prescription painkiller and heroin problems. As a partial solution to both, the CDC recommends that health care providers and legislators take measures to curb the frequency and dosage of prescriptions for opioids.
In recent years, states and the federal government have aimed to tighten restrictions on prescription painkiller use, and the government has cracked down on physicians and pharmacists disingenuously profiting on the nation's high demand for painkillers.
There is clearly a long way to go.